I had a rather large bravissimo order arrive this morning and I wanted to share with you one of the items that was in it. (Don't worry there isn't going to be a picture of me in my undies, I haven't become that body confident)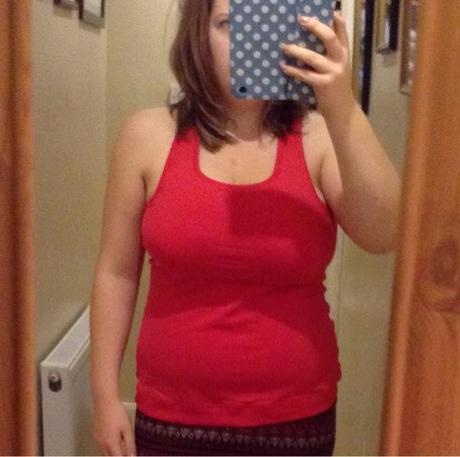 It's a razor back pyjama top that has hidden support for us larger breasted ladies. (I never thought I would be talking about this on my blog) 
Personally I like some sort of support at all times, just makes me feel a bit more safer if that makes any sense. I'm hoping some you larger boobed (is that a word?) ladies will relate. Well this top has a non wired bra sewn into the top with a hidden fastening to get the perfect support. 
I wasn't sure whether I would get on with it but I absolutely love it, I feel really supported whilst being comfortable. I haven't slept in it yet but wore it round the house this morning for a couple of hours and felt secure and comfortable. I think I would even wear this out as a vest top. 
Those of you who are looking for pj tops with a little bit more support or just general tops bravissimo do a great range. I do find it is on the slightly expensive side but personally I think it's worth it, the top is great quality and I think will last a really long time. 
I picked this top up for £20.50 in the sale reduced from £28 and I'm considering to buy a couple more. They come in a 30-38 d to j cup so a large size range. I really recommend you checking them out.