What a wonderful place to be – especially when a hurricane is headed your way.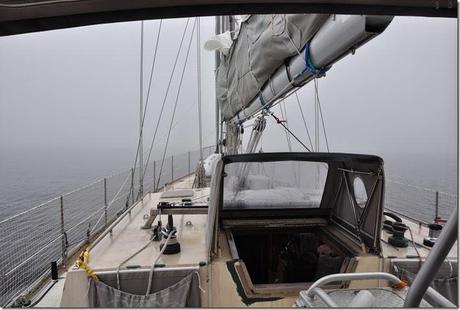 They have crazy fog here.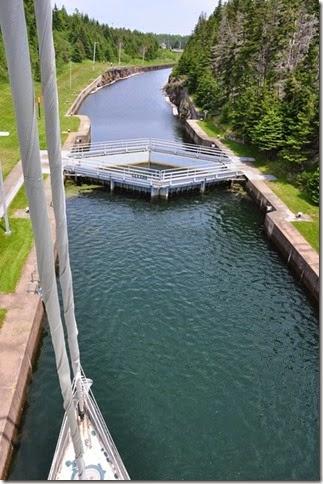 Entering the Bras d'Or Lake lock at Saint Peter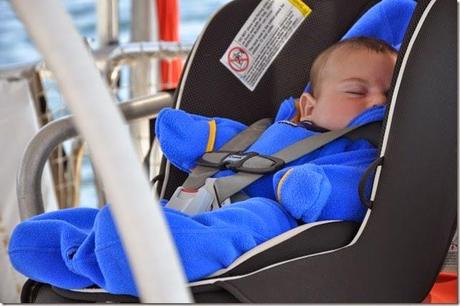 Bub naps best underway on deck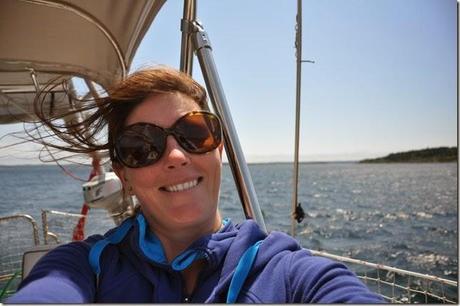 I think selfies are the only way I'll get in pictures.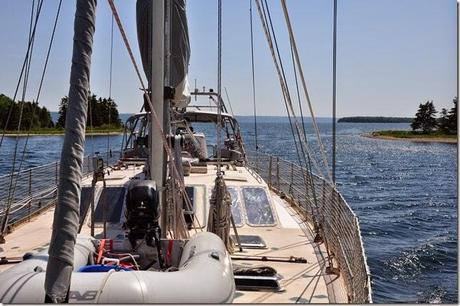 Coming through the mystery cove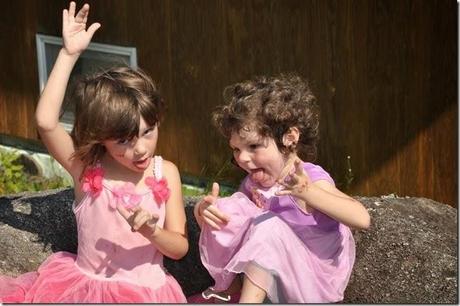 "say cheese" and this is what we get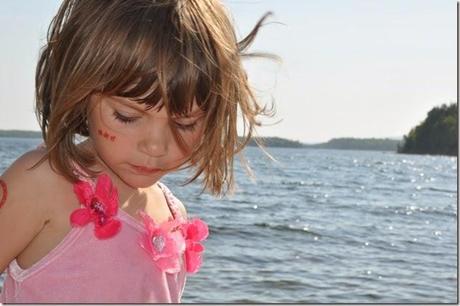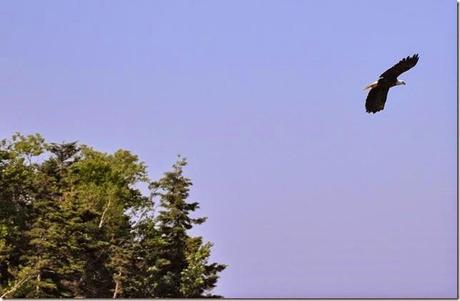 Stalking the bald eagle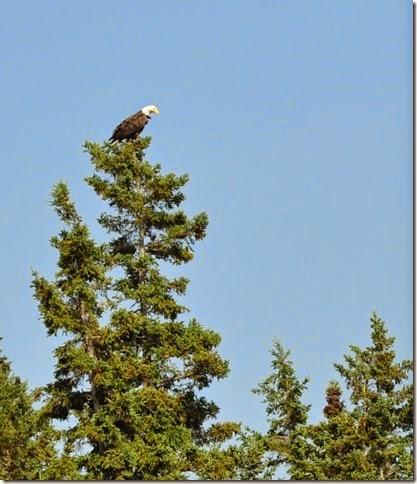 You get the great winds like being on the open ocean but not the swell. Today we went from Saint Peters about 2 hours north. I  couldn't even tell you where we are at the moment, we're anchored in a small cove that Carl picked out on a map that we didn't think we'd make it into because of the narrow opening. It made our day to see a couple of bald eagles playing in the tree tops on the way in, pictures will never do them justice.
We had a bit of a Scooby Doo afternoon. From our boat we could see this lovely log cabin set up on the hill and just below it a dilapidated dock and a sign saying Smokehouse. A restaurant here? in the middle of nowhere? How strange. We dingy'd over and saw a strange man looking out at us from one the windows. I said to Carl "look there's a man there….…." "where?" and he was gone. A ghost or a swiftly moving old man? Up we go, up the hill to check it out. A wood cabin in the middle of nowhere with a sign on the door "yes, we're open", how strange. I told Thelma (Pri) to lead the way. A quiet German couple own and run the restaurant all year round. Open until 9pm every night. So strange. The place was perfectly kept and huge. But where's the people. We said we'd be back later for dinner. I told Carl that I bet when we return there will be no one there.
We tracked down the bald eagle again for a couple of photos and tossed what seemed like a trillion rocks in the lake – kids and rocks, what's with that? Then we went back for a delicious dinner at the Smokehouse. They had hand written a menu for the girls and displayed it on the table. We were the only people dining there…. dah. They built the restaurant 16 years ago after sailing the world on their steel sailboat and now live below. They said that they get group bookings here and there but I think we were the first guests in a very long time.
It's days like these that make us so fond of Nova Scotia.