Recently at Bonifacio High Street's 7th High Club, we witnessed what BPI has to offer to its current and prospect tech-savvy customers. On their 160th year, they are rolling out new products for easier online transactions: BPI eCredit and My ePrepaid Cards. Both are clearly useful for those online booking (read: Piso Fare) needs! Read more...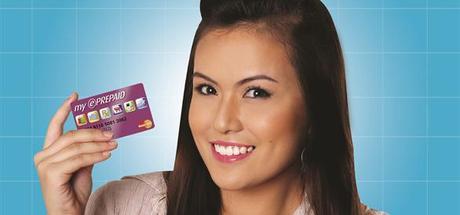 Undeniably, online transactions are gradually gaining momentum here in the Philippines. And I'm not just talking about those multitudes of group buying deal sites and shopping websites. Travelers like myself take advantage of the convenience and affordability of transacting online—from airfares and hotels to packaged tours and travel gear!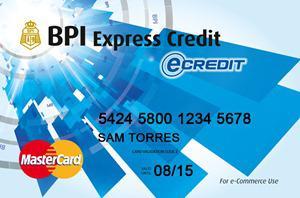 Indeed, a lot of travel requirements are now being handled online, as it saves lots of time and cost. Hence, to harness this potential, our friends from BPI have ingeniously come up with BPI eCredit and My ePrepaid Cards.
The first ever virtual credit card designed for online shopping, BPI eCredit is a companion to BPI MasterCard variants, Blue, Gold, Edge, Petron and Skymiles. Its defining feature is that it has a separate card number with a set sublimit that could be adjusted according to need.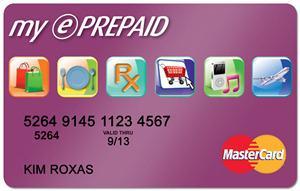 On the other hand, BPI has also come up with My ePrepaid Card, which we were provided to try. The good thing about this made-for-online card is that it is hassle-free and has a 100% approval rate, meaning online transactions won't be declined. This is especially useful when booking airline tickets. My ePrepaid Card needs no maintaining balance too and is easily reloadable electronically or over-the-counter! Acceptance is not a problem either, as it is good at all websites that take MasterCard.
Lastly, likewise launched were BPICards.com and DealMania.ph. The former features BPI's selection of credit cards and the perks that come with them, while the latter, powered by BUYanihan, has an array of deals exclusive for BPI cardholders.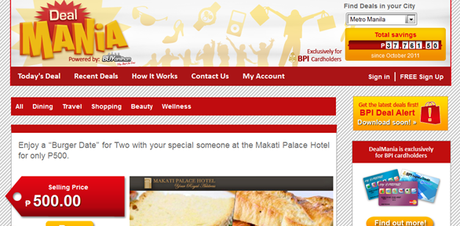 For more information on BPI eCredit and My ePrepaid Card, visit BPICards.com.
THE LOST BOY GIVES BACK
As I've mentioned, we were given to try and demonstrate My ePrepaid Card. The wanderlust in me impulsively made me want to book a plane ticket for a holiday, but I realized it is the yuletide season after all. With that, I've decided to share to charity instead. 
The charity I chose is Virlanie Foundation. It is a non-government organization that takes care of Filipino street children until they become responsible and self-sufficient adults.
Now, this is how to use My ePrepaid Card for online transactions:
1. Go to the give online page and enter your desired amount and scheme of donation.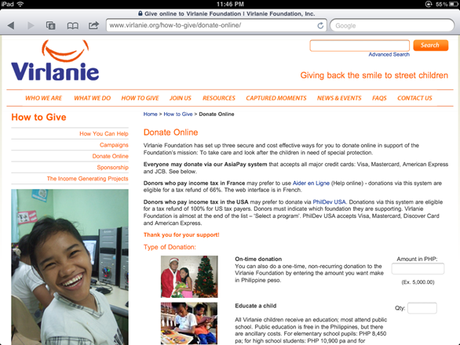 2. After filling up some information, you'll be taken to the confirmation page. Click the Make Donation button to proceed to the payment page. Otherwise, click Make Changes.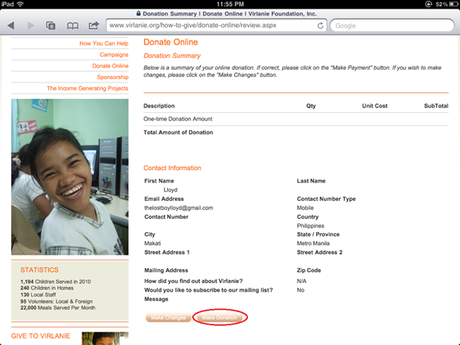 3. My ePrepaid Card is by MasterCard, so click/select its logo on the payment screen.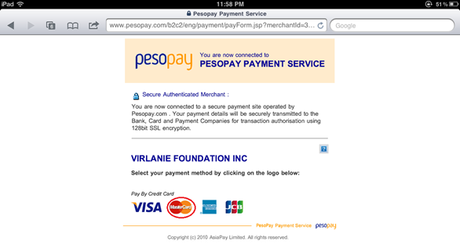 4. You'll be then asked to enter your My ePrepaid Card details. Note that the name and expiration dates entered should match the ones on the card, and the Card Verification Code (CVC) is the three digits found at the back of the card near the signature field. (The CVC is often a requirement for online transactions.)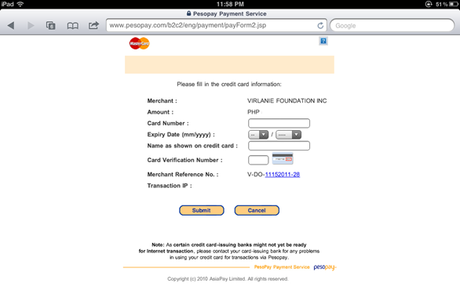 5. Payment will be processed, and a payment result screen will appear. You'll be taken back to Virlanie's website after the successful transaction for a confirmation.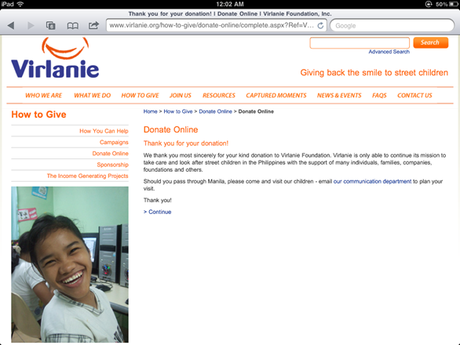 It feels good to help kids in this season of giving! Merry Christmas!
P.S. Dan of The Wandering Wonder has also decided to use his My ePrepaid Card to support a charity. He has chosen to give to UNICEF.