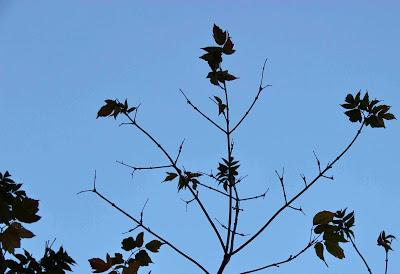 It's time for the monthly report about my boxelder by the warehouse, so let's take an early morning walk to see what's up. Heading west on the dirt road to the Laramie River, we immediately see changes since
last month's report
. The old railroad ties piled up near the end of the warehouse are now gone. The Wyoming Department of Transportation has covered the new road adjacent to the dirt road with ground-up asphalt, salvaged from the old bridge across the railroad tracks (recently torn down). More relevant to the topic at hand—
tree-following
—cottonwoods bordering Murdoch's distribution center the north, and along the river to the west, are now yellow-orange or have lost their leaves entirely.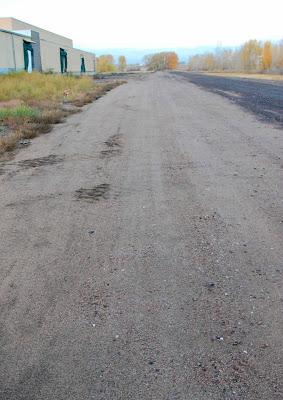 But around the corner ...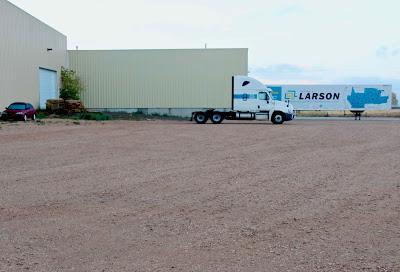 … we can see even from a distance that the boxelder is still green. That nook must afford a fair amount of protection.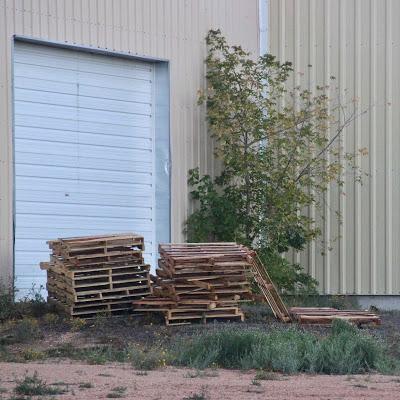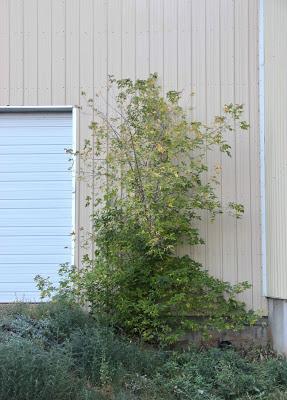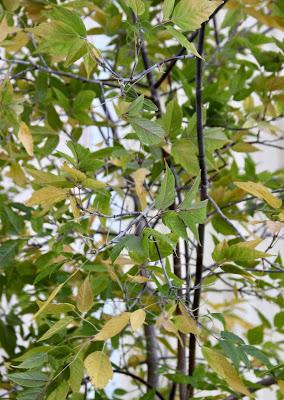 Not totally green however.
Leaves close to the walls appear to be the richest green, while others are in various stages of turning yellow. Maybe not obvious at first, a lot leaves have fallen leaving barren petioles (leaf stems).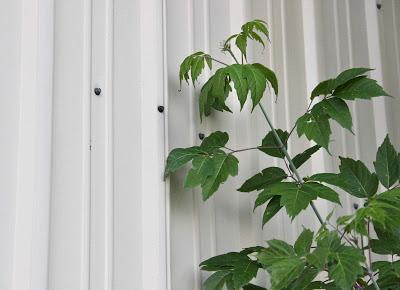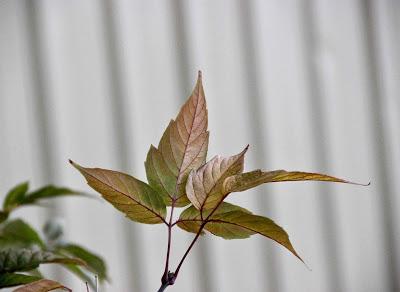 Two leaves (boxelder leaves are compound).
Lower right—petioles with no leaves.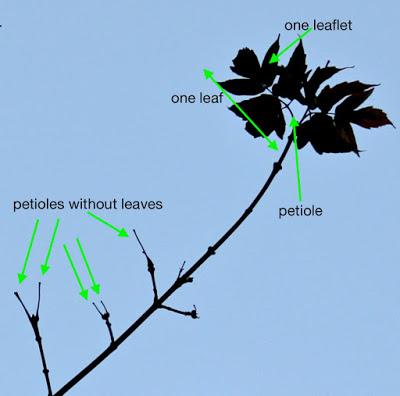 Geeking-out on botanical terminology.
Nearby, the usual trailer is parked in its usual place. A close-up shows where this boxelder grows in the greater scheme of things.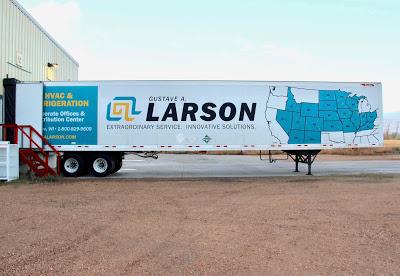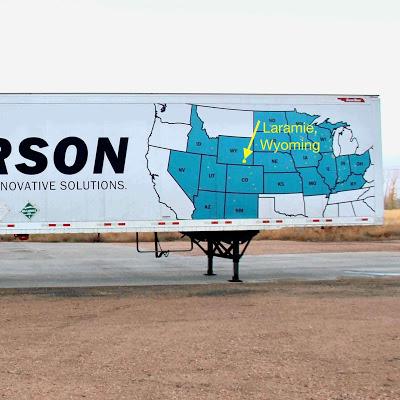 Our home.
Next, let's head west across the field toward the river … but wait!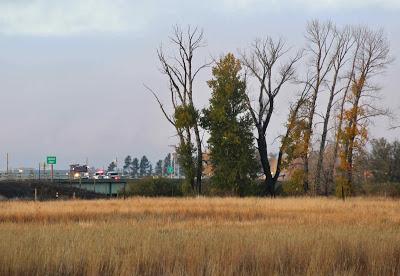 Sirens wail and lights flash on the Snowy Range Road. A firetruck shows up. Then the sirens stop. But the flashing lights continue, for longer than we care to watch.
In the field between the warehouse and the river, we see more cleanup. More piles of old ties have been removed, along with miscellaneous discards and debris. Now there's a huge patch of bare dirt decorated with frosted bulldozer tracks. And right in the middle …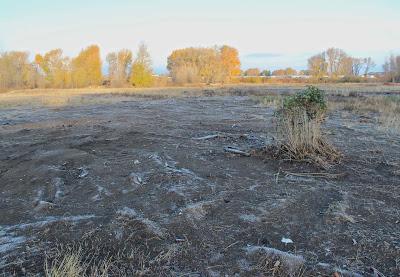 … we spot a small shrub.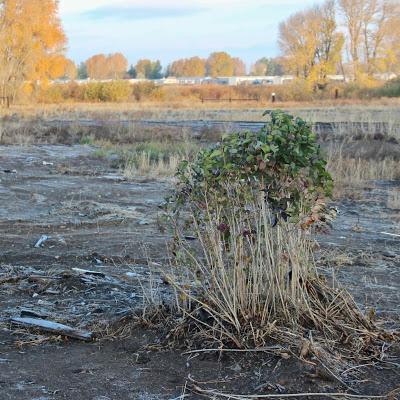 It's

 a ragged little lilic bush that the earth-movers, debris-loaders and garbage-haulers left standing, somehow avoiding it with their huge machines!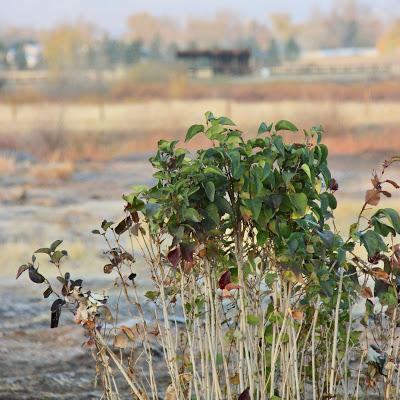 I smiled and walked home in a sunny mood, happy to be a tree-follower.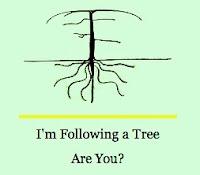 For more tree-following news, check out the latest virtual gathering, kindly hosted by The Squirrelbasket. And for you tree-aficionados: New members are always welcome!