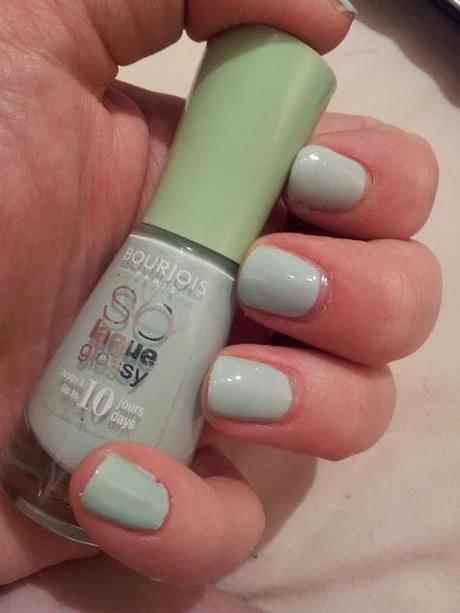 It feels like I haven't talked about any nail polishes on here for some time now, I have kind of been neglecting them a bit recently.
I have seen a few bloggers talk about Amande Defile from Bourjois and when I saw it in person I knew I had to have it.
It is a true mint green, kind of a mint chocolate chip ice cream green. It is just perfect for summer.
I did find you needed a good two coats of this for the color to be opaque, as the first coat was quite streaky. That saying, this is a gorgeous color and well worth a bit of effort.
I have had it on for 3 days now and the there is not a chip in site, so I am pleased with that. I think overall it is a really fantastic polish. 
You can pick this up from Boots or Superdrug for £5.99
Have you tried this shade? Is there any other summer colours I should check out?