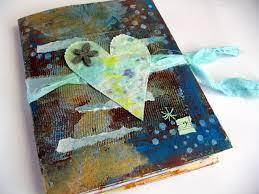 Good morning, bloggers!  Hope you're all ready to start the new week.  I've got a massive list of things that have all just popped up this week, which would happen right before school starts again. I guess that's the way it is.  When one thing happens everything else will too.
Today's borrowed inspiration is a craft I've been meaning to try for a while, but never seem to have the time to do.  Junk journaling.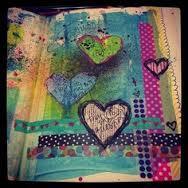 For those of you who aren't familiar with the concept of a junk journal, it's like a scrap book of found objects.  Ticket stubs, pictures from magazines, ribbons, quotes, beads, buttons, and anything else you can think of and fit in a journal.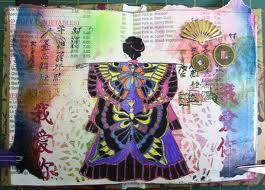 I have all kinds of quotes and pictures I'd love to be able to do more than just collect, I just haven't managed to sit down and organize.
So to inspire you to do what I haven't yet, here are some other crafters interpretation of the JJ.  From basic collages to full on scrapbook like pages, enjoy your inspiration for the week.