Good morning fellow bloggers!  Hope you have high hopes for your week.  I'm hoping for the best, although the fact that Lent starts Wednesday means there's a  more serious tone to the week (I guess, really it just means getting stressed because I have to squeeze Church into an already tight schedule).
But in honor of Valentine's Day today's borrowed inspiration is something you can make from your sweetie.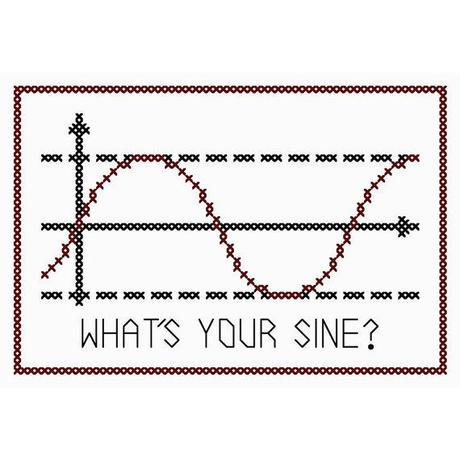 You have to admit it's clever…  And if you're interested in the pattern you can get it for $3.50 from neverdyingpoet on Etsy. For the science nerd in your life this Valentine's.
I did manage to finish up my bookmark last week

I like the way it turned out, I think the change in color (the original pattern was set on bright red and purple) makes it a little more understated and less distracting for use as a bookmark.  I ended up giving this one to my mom because she loves both purple and louisa may alcott.
And, the bookmark was finished just in time for the big project big arrival!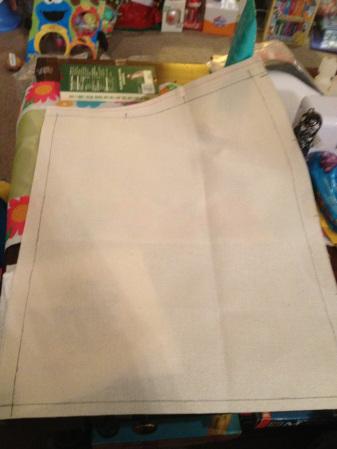 The linen made it here!  The amount I ordered ended up being a lot more than I needed which is fantastic because it means I have enough linen left over for another three or four larger size projects and I wont have to wait around for an order to get here (at least not for a while).  I have the dimensions mapped out (as you can see) and am looking forward to finally start my HAED Leo project.  Keep an eye out for updates Wednesday and see what little project I'm able to get done.
I've also decided to participate (a month late) in Daffycat's TUSAL (totally useless stitch along) this year, so here are my leftover threads for the month.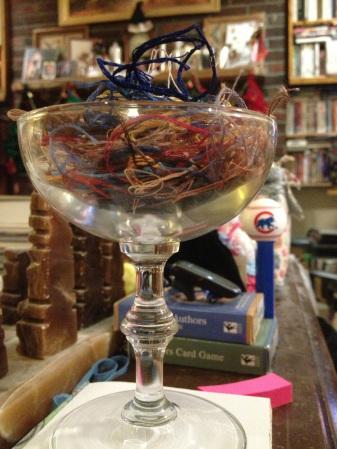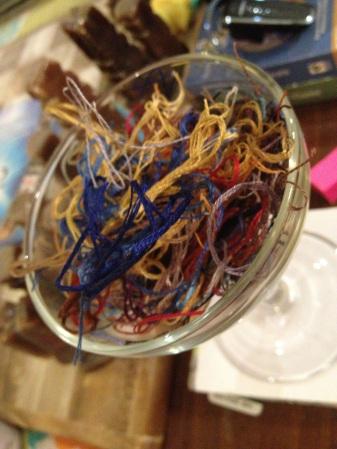 Most of these are from the Star Trek stitch and the Trekkie bookmarks, so since those projects are finished I'm tossing the thread out and starting over with my new project threads (and with 89 colors I'll have plenty of them).  If you're interested in joining the TUSAL
here's the link
.  I was inspired to join by the fabulous
Pin Cushions and Reflections
 so check out her blog and see if she inspires you too!
Well, I think that's it for the stitching news today.  I managed to finish "Death Comes to Pemberley" last week and am about half way through a new indie read "The Marriage Pact" which I'm reading before diving into "The Kite Runner".  Haven't made quite as much progress reading as I'd hoped so I'm going to try and make up for it this week (we'll see if that happens).
Are you reading anything good this week?  Or working on any fun projects?  Let me know in the comments!  And to keep in touch all the time don't forget you can friend me on Goodreads or follow me on twitter @xstitchurheart