They say a picture is worth a thousand words, however this blog post is destined to be bare and bleak. No images, just evocative words and the pictures they paint without actually putting them on paper.
This is one of my most memorable meals, and I cooked not because I had to or needed to, I cooked because I wanted to.
Just sometime before the blogging bug caught me unaware, I spent some 10 odd days alone . Sweet Child was vacationing with the grand parents and hubby dear had to leave for a conference in Jaipur, I chose to stay back home in Ranchi and spend some time in relative peace. I survived 4 days on coffee and toast and whatever friend and neighbor Kanchan Bhartari sent for me, as it was too much of a chore to cook for myself.
On the fifth afternoon, I decided enough was enough and prepared a meal for myself.
I sent the maid away and sat down to eat with my favorite book ,."The Promise" by Danielle Steele.
I placed my finest
China
and my prettiest borosil platters on my white appliqué table cover and served myself with my polished silverware.
I decided that a glass or two of red wine would be a great accompaniment to my fusion meal.
A soft, warm and freshly baked dinner roll ,liberally sprinkled with sesame seeds lay in my bread basket . I placed a crisp vermicelli and semolina cutlet on my plate, and as I forked a bit into my mouth, I could taste the carrot and the fresh homegrown celery. I needed to restrain the excessive use of herbs from the garden, they overpower all other flavours. A bite of the sesame topped dinner roll ,and a dip into the garlic flavoured butter forced me to put down the story of Nancy McAllister  and Michael Hillyard and concentrate on my meal.
I had made a wee bit of penne pasta in tomato sauce and olives. A little sweet for my palette, I had stuck to the same amount of  tomato ketchup that sweet child loved while making it. A word of appreciation for the makers of Domino's Pizzas, their oregano seasonings are bang on , always.
The right taste of Italian cuisine on my plate. I had a side dish of stir fried veggies to go through too. A little broccoli and red pepper sautéed in Extra Virgin Olive oil,served in my borosil mini oval dish set bowl to add a crunch and contrast the softness of the cutlet, caused me to rue my decision of skipping the chicken.
The red wine  did nothing for my desi daru (Rum and vodka type liquor)type taste buds, I found that it corrupted the taste of my dinner.
Totally concentrating on my crisp and low cal veggies, I polished the bowl with my solitary dinner roll and cleared the plate for my dessert.
I had baked a lemon tart in my fluted edged pie dish  that morning ,saving some of the goodies for myself.
I pulled out two small slices of the lemon tart from the fridge. Lemon tarts have been my favourites since the days I used to swim at DSOI ,Delhi . One tart was my reward to myself for completing 20 lengths.
But these little slices were different.
The pastry shell was butter based and the lemon curd was sweet and sour and  set.
I just wanted to sink my teeth into the buttery pie and feel my lips pucker with the first hint of sourness of the lemons. The lemon curd was the color of sunshine and dotted with green flecks of lemon zest, and the aroma floating around was enough to make me keep munching through. One cut of the fork and the tangy lemon curd just ,just wobbled before it plonked on the plate. then I had to fork the morsels on to my tongue..yummmm
Unfortunately, my magnanimity(and diet and weighing scale) had allowed me to keep only two of the smallest lemon tart slices, I needed to savor them.
My mouth was watering at the thought of biting into the tart again, and sweet dog Romeo decided that he needed to sample what I was enjoying,so the bites had to be quicker.
To complete the meal, a single cup of South Indian filter Coffee, that  I had set to steep in my purple lidded Borosil Carafe with strainer even before I sat down to eat and served in my classic borosil mug.My tiny sugar and milk pots are heirlooms category,picked up just when borosil introduced them in the Indian market at barely a 150 rupees for the set. I love the tiny serving size and the delicate appearance.
Perfect end to a perfect meal.
Leftovers in the square glass dishes with lids,for a fridge to microwave oven convenient breakfast,I'm all set to blissfully dream,in solitude.
There are no images, but I can picture a platter of cutlets and the red and green stir fried veggies and the red pasta dotted with green and the sunshine yellow of the lemon tart slices with a book ,a dog and me  for company.
My mouth is salivating at the prospect of a meal like this and I hope that you can picture and taste my food too.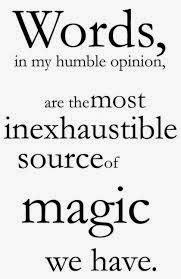 google images
I hope my magic works on you too.I have been a borosil loyalist for aeons ,and the new range is great. They are available online at
MyBorosil
.This blog post is a contest entry to
indiblogger.in
for the
borosil
beautiful food contest.
I'm about to try my hand at making Granola bars at home today...
So what are you baking today???