TGIF everyone! So I know I haven't done a men's post in a while so thank you to all my male readers for being patient with me!! Since Fall is finally here, I found it fitting to do a post on some of my favorite mens boots for the season.  Here are some of my favorites right now.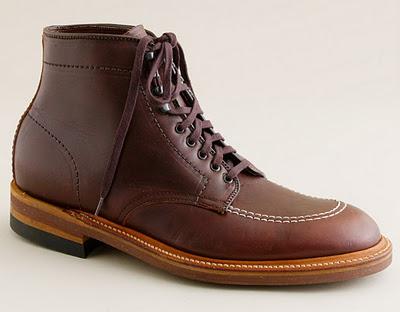 Alden Indy Boot
The great thing about boots is that they get better with time. Unlike dress shoes, you don't need to shine them. Seriously. They're like a good whiskey or wine. Age makes it better. You want them to look original and unique, not uniform or perfect. 
Here is a perfect example of aging: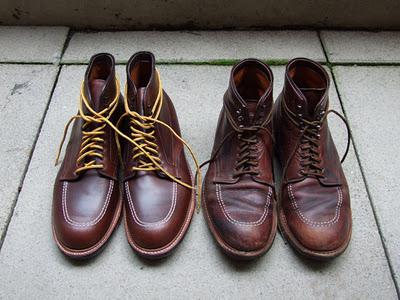 Above photo from mistercrew.com
 Alden Shell Cordovan Chukka Boot
For those of you wondering what cordovan is.. to put it nicely it means horse butt. Don't worry, they don't raise horses to use their butts for shoes.. so all you animal lovers out there like myself need not get upset. BUT cordovan is a sturdier and nicer leather so these shoes will last longer than most!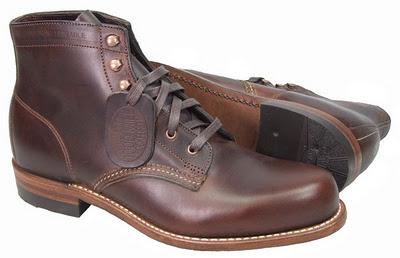 Wolverine 1000 Mile Boot
Many of you may have heard of Wolverine before as they make construction boots as well. What's great about these is that they are handmade in the USA by people who know what it takes to make a good, sturdy boot!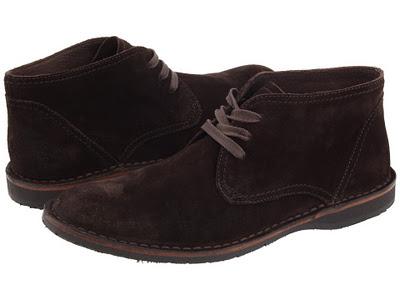 John Varvatos Chukka Boot
I love love love these! First of all, John Varvatos is simply a genius when it comes to anything menswear. Boots, shirts, jackets, you name it, he's done it. The Chukka boot is also known as the desert boot which were originally worn by the British during the Western Desert Campaign of World War II. They were also popular in the 40's and 50's as casual wear. Make sure to get a good suede protector before you wear these out.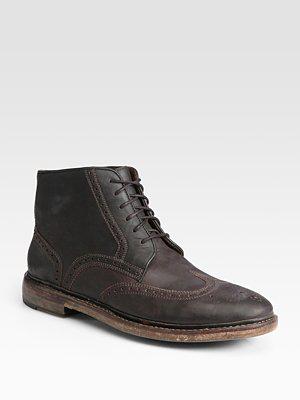 Florsheim by Duckie Brown Broken-In Brogue Boot   So you can probably see some random stitching on the toe and sides of this boot. What is this you ask? It's called "Wingtip". These now decorative leather pieces and perforations were once functional. The wingtip shoe originated in Scotland and Ireland and was actually considered to be outdoor footwear that would never be appropriate for any other occasion. This of course is not the case now. The perforations and leather pieces that form this wingtip look were meant to drain water from the shoe if the wearer crossed wet terrain. Pretty interesting!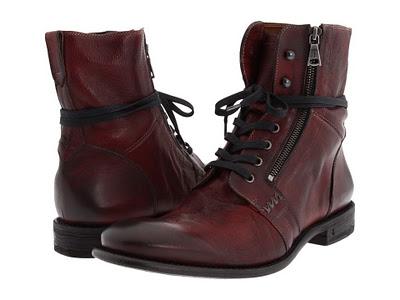 John Varvatos Ago Side Zip Boot
These are great because you can wear them so many different ways! Roll your jeans up so you can see the whole boot, wear them under your jeans for a more subtle look, lace them up, fold the tongue down, dress them up, dress them down.. I could go on but I think you get the point.