Week 4 and Phase Two are both complete!  I wasn't as sore this week from the workouts.  This must mean my muscles are getting stronger.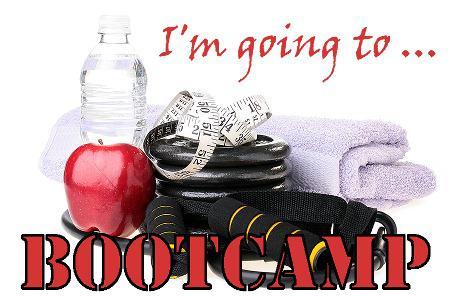 The last week in workouts:
Monday - 1.25 hr spin class, BBB Workout A - legs
Tuesday - Off
Wednesday - 45 min spin class - endurance ride, BBB Workout B - total body, 4 mile pace run
Thursday - 4.5 mile tempo run
Friday - slept through morning workout, oops.
Saturday - 1 hour of walking
Sunday - BBB Workout C, 20 minutes of cardio with Tabatha intervals mixed in
Notice anything missing?  Yup, swimming fell by the wayside this week.  That's the problem when I plan to do it last in a workout I get tired/hungry/bored and then I skip it.  This is why I wanted to do morning workouts so it would happen first thing and not get cancelled at the end.  Possibly making this a daily goal for this week to give me a little extra motivation!  
I also skipped out on a long run and ride this weekend as I was visiting a friend out of town.  I am going to let it slide this time, but I think long workouts are some of the most important workouts of the training plan and don't want to let this happen again!  It can be especially difficult to get workouts in while traveling especially when you are staying in an unfamiliar area or with someone who isn't working out with you.  This weekend, my friend was nursing an injured back and we were staying in a slightly unsafe area of Milwaukee.   I have several more upcoming travel weekends before the big half Ironman so I need to figure out a plan for fitting in workouts.  Do you have any suggestions?
After much debate this is what I decided on for daily goals for this week:
Eat 6 servings of produce
Get in bed by 11 pm
Take note that it only says get in bed by 11 pm and not sleeping because several nights I was still working on my computer or reading a book after that time.  I did manage to meet both of these goals and the first goal was very easy.  
For the upcoming week the the bootcamp workouts include 4 days! of strength training.  This isn't really practical for me due to race training but I am shooting for 2-3 days of strength this week with 6 days of cardio!
And I have another bonus topic to discuss today.  
Watching yourself in the mirror while strength training.  
For me, watching myself in the mirror is a must!  It helps me maintain and correct my form which also lets me know when I need to decrease the weight because I am not maintaining good form. It also gives me more motivation because I
can see my muscles working
.  I feel like many people, especially women, do not like to watch themselves workout (this could be completely off, but it's something I've noticed during my gym experiences).  It might be slightly vain to stare at yourself in the mirror but I highly encourage it because of the reasons above.   I will be the first to admit that I am not a very pretty sight when I am working out--my hair is a mess because it doesn't stay in a ponytail, my shirt is usually soaked in sweat, and my face is red.  But this still hasn't stopped me from checking myself out in the mirror.  Working out isn't about looking good, rather, it's about feeling
strong!

Do you watch yourself in the mirror when working out?