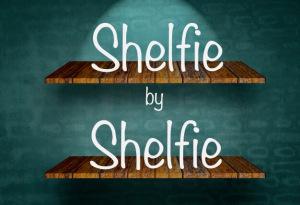 Image edited from: <a href="Frame">Frame" rel="nofollow">http://www.freepik.com/free-photos-vectors/frame">Frame image created by Jannoon028 – Freepik.com</a>
Hi everyone and welcome to a brand new tag – Shelfie by Shelfie that I was inspired to create late one night when I couldn't sleep. If you want to join in, you share a picture (or "shelfie") of one of your shelves i.e. favourites, TBR, however you like to organize them, and then answer ten questions that are based around that particular shelf. I have quite a large collection and am going to do every single bookshelf which comprises both my huge TBR and the books I've read and kept but please, don't feel obliged to do every shelf yourself if you fancy doing this tag. I'd love to see anything and just a snapshot of your collection would be terrific and I'm sure, really interesting for other people to see!
For my very first Shelfie by Shelfie please see my post HERE.
For my second Shelfie by Shelfie please see my post HERE.
For my third Shelfie by Shelfie please see my post HERE.
For my fourth Shelfie by Shelfie please see my post HERE.
For other Shelfie by Shelfies round the blogosphere, please see:
Chrissi @ Chrissi Reads FAVOURITES shelfie HERE.
Sarah @ The Aroma Of Books Shelfie 1A HERE and Shelfie 1B HERE.
Anyway – on with the tag, here is the fourth shelf of my first bookshelf (I've chosen to split it up into two separate shelfies because of the sheer number of books, oops!). Here is the back shelf.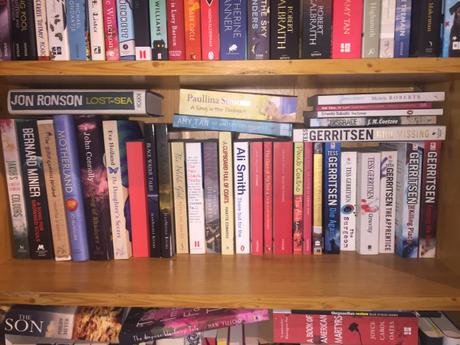 And here are the questions!:
1.) Is there any reason for this shelf being organised the way it is or is it purely random?
Again, with a lot of my shelves, this one is a little bit random and I'm starting to see the error of my arranging ways. On this shelf we mostly have a few review copies, some books I've been hoarding for quite some years but still really want to get around to and my favourite/still to read Tess Gerritsen novels.
2.) Tell us a story about one of the books on this shelf that is special to you i.e. how you got it/ a memory associated with it etc.
I'm going to stick with the theme and pick The Surgeon by Tess Gerritsen. It was one of the first books I read by this author and it was this novel that made me fall in love with her plots and characters, particularly Rizzoli and Isles. I haven't read a book by her for a while but read a recent short story called Freaks which has made me quite wary of going back to her. I'm worrying that my tastes have changed but I'm determined to read something else by her this year just to check, probably Keeping The Dead.
3.) Which book from this shelf would you ditch if you were forced to and why?
I think it would have to be Disgrace by J.M. Coetzee. I was really excited to read it and it's been on my shelves for many years now. However, when I read the synopsis, I'm just not as eager to get to it as I once was. If anyone has read it and recommends I get to it soon I'm willing to listen though!
4.) Which book from this shelf would you save in an emergency and why?
This is hard. Perhaps Motherland by Jo McMillan, purely for this gorgeous cover and now I've read the synopsis again, I'm very keen to read it!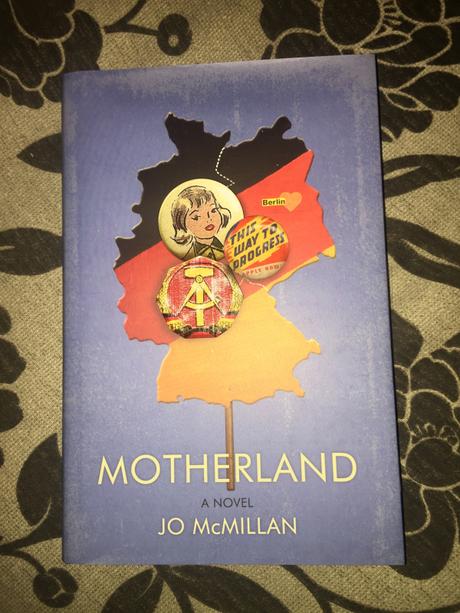 5.) Which book has been on this shelf for the longest time?
I think that could be Girl With A Pearl Earring by Tracy Chevalier. I've enjoyed this author's books in the past so don't ask me why I haven't read it yet! I think a lot of the problem with the back shelves is that I don't see the books that often so sadly, some of them often get forgotten.
6.) Which book is the newest addition to this shelf?
These books are all sadly well past their prime but I think the newest one would have to be The One In A Million Boy by Monica Wood which I was kindly sent a review copy of but just haven't had the chance to get round to it yet.
7.) Which book from this shelf are you most excited to read (or re-read if this is a favourites shelf?)
Stoner by John Williams. I've heard some great things!
8.) If there is an object on this shelf apart from books, tell us the story behind it.
There isn't any object on this shelf, there's no room for anything else apart from books (and even then, not enough room for some of them, eek!).
9.) What does this shelf tell us about you as a reader?
Like my other shelfies, I think it shows I have quite eclectic taste, there's quite a mixture of classics, thrillers, historical, contemporary and literary fiction here so I have quite a lot of variety whenever I feel in the mood.
10.) Choose other bloggers to tag or choose a free question you make up yourself.
Anyone who wants to do this, please feel free, I'd be delighted but please tag me in your post so I can see your shelfie in all its glory. This time round I'm going to choose a question for myself:
Is there any book on this shelf that you'd like to see a review of by a fellow blogger?
I'd love to see a review of There But For The by Ali Smith. I don't think I've quite "got" her writing yet and because this is an older title of Ali's I haven't seen any recent reviews. Perhaps reading one would either push me to read it sooner or donate it to someone who might appreciate it more!
COMING SOON on bibliobeth : Shelfie by Shelfie #6
Advertisements
&b; &b;