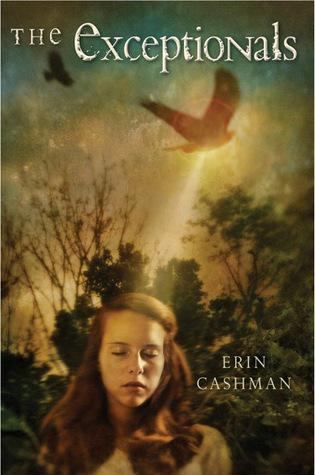 Born into a famous family of exceptionally talented people, 15-year-old Claire Walker has deliberately chosen to live an average life. But everything changes the night of the Spring Fling, when her parents decide it's high time she transferred to Cambial Academy–the prestigious boarding school that her great-grandfather founded for students with supernatural abilities.
In The Exceptionals, Claire has hidden her antipath talent (communicating with animals), until circumstances force her to reveal her ability. This book has a little bit of everything, the evil scientist with crazy abilities, family drama that evokes memories of dealing with my own siblings, and a fierce, stubborn heroine who fights to save her school and its inhabitants.
I think it was Juju at Tales of Whimsy who posted about the trend of kick-ass females in young adult literature and I have to say, I do agree.  I love how Claire doesn't take no for an answer, fights for her friends and family and maintains her integrity.  There is a bit of a love story, but The Exceptionals does not dwell on it, nor on the possible love triangle that develops.
And, it kind of makes you wonder ~ is there really a school somewhere that trains students to use their own psychic powers?!?
In a Word: Supernatural
Recommended for anyone who enjoys a strong female character, a bit of psychic power, and a family that loves each other, flaws and all.  There are no sexual scenes only a couple of chaste kisses, and no foul language.  There is a bit of fighting, but not graphic nor inappropriate.   If you enjoyed The Alchemyst or Ella Enchanted then The Exceptionals may be a great next read for you!
Publisher: Holiday House, Inc. | Published: February 1st, 2012
236 pages | Genre: Young Adult Fantasy
Many thanks to TLC Book Tours and the publisher for the complimentary review copy.