About Peace on the Peninsula (2010)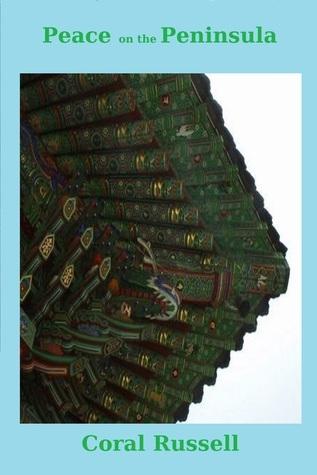 Winner of the McCaleb Peace Initiative, Coral Russell, traveled to Korea to investigate the reunification progress between North and South Korea. These articles first appeared in the Chart 2003.
These article were written while at Missouri Southern State University in Joplin, MO. All profit from the sale of this eBook will go towards rebuilding Joplin, MO.
Amazon US
Amazon UK
Goodreads
Review: Peace on the Peninsula
2013 seems to be the year of non-fiction for me. I've been reading everything from science to politics, from gender studies to history. When I received a copy of Peace on the Peninsula, I really didn't have any idea what to expect. Apart from Escape from Camp 14, I have very little knowledge of the Korean Peninsula.
I enjoyed Russell's style of writing when I read her fiction novel, Sacrifice, but I'll be honest and admit that I wasn't sure how it would transfer to a more serious work. If the Encyclopedia Britannica is a tuxedo clad upper class toff, I think of Russell as plaid shirt, denim clad, one hand in pocket, the other holding a tequila. In other words, she has a laid back style. Clearly, however, it is deceptive.
Russell writes with clear and evident love for the Korean people and culture and genuine concern for the future of the Peninsula. It's evident that the research was conducted thoroughly and with great depth; however, this is not a numbers game for Russell.  This is a people game, through and through. If her writing shows some informality, it is in its obvious underlying concern for this turbulent area and the struggles – past, present and future – that they contend with.
This is not a dry work of data and statistics. Russell talks about the food, the people, her own experience of living in Korea, with such a clear connection. This book matters. It matters to her.
I'm sure there are lengthier books on Korea, more replete with history and graphs, reports and statistics. I'm sure they are very good. But if you want a book with heart, pick up Peace on the Peninsula. Its simplicity and straightforward approach make the substance the key feature, and with it make the stories of the Korean people so much more meaningful.
Verdict: 5/5
(Book Source: Reviewer received copy in exchange for a fair and honest review) 
Book Review: Peace on the Peninsula – Coral Russell | Thank you for reading Tweedle Dee and Tweedle Dave