About Olives (2011)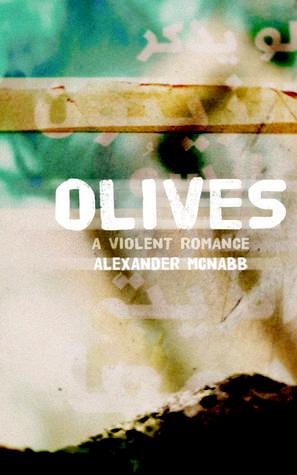 When Paul Stokes runs out of choices, his only path is betrayal.
The fragile peace is holding. Behind the scenes, the Israelis are competing for dwindling water resources as Jordan and Palestine face drought. Daoud Dajani has the solution to Jordan's water problems and is bidding against the British for the privatisation of Jordan's water network. 
When journalist Paul Stokes befriends Dajani's sister, Aisha, British intelligence agent Gerald Lynch realises Paul offers access to Dajani – the man threatening to drain Israel's water supply and snatch the bid from the British. Blackmailed by Lynch into spying on Dajani, his movements seemingly linked to a series of bombings, Paul is pitched into a terrifying fight for survival that will force him to betray everyone around him. Even the woman he loves.
Olives explores love in conflict, the pull of home set against the excitement of the new and a people trying to live alongside the conflict we see on television, the human stories behind glib media coverage that reduces the ebb and flow of existence to a few throwaway catchphrases. Forced to spy for his country, Paul finds himself embroiled in a struggle for survival between good and evil where the people he wants to see as the good guys are worse than he could ever have imagined.
Review: Olives
Journalist Paul Stokes heads for Jordan, leaving behind his lover in England, to take up a job working on a magazine. There is a lot of turmoil in Jordan when Stokes arrives. Two rival bids for Jordan's water network are being considered, there is pressure to ease severe threats of drought and Paul becomes embroiled in the battle. While the British are trying to gain control of Jordan's water network, a rival bid has come in from Daoud Dajani. On his arrival, Paul works with and falls for Dajani's sister, Aisha, forsaking his lover back home. When Paul finds himself on the wrong side of the law he comes into the hands of British agent Gerald Lynch who has a use for him.
Paul finds Jordan is very different to England. The Dajani family accept Paul and are even accommodating when he and Aisha grow close but when Paul is at the mercy of Lynch he is recruited to spy on Daoud and try to extract information about his ideas and plans to bid for the water network in Jordan. The Dajani family have also been linked to bombings in Jordan and as Paul falls deeper in love with Aisha he finds his life under threat as a decision looms on who will gain control of Jordan's water.
McNabb's book is a well-written thriller set in the fragile Middle East. Paul isn't a journalistic that turns into an action hero overnight which I was pleased about. He is very much a victim of intrigue and conspiracy, forced into betraying the woman he loves. As much as I enjoy a happy ending in a story, I felt it was more realistic in Olives to have the conclusion that it does. This isn't called a violent romance for nothing.
Olives is an excellent and brutal thriller. Moments of tenderness between Paul and Aisha are soon consumed by the unrelenting struggles in the heart of Jordan. Though the ending is hard-hitting I felt it was an apt way to round of what is a thought-provoking read.
Verdict: 4/5
(Book source: reviewer received a copy in exchange for a fair and honest review)
Book Review: Olives – Alexander McNabb | Thank you for reading Tweedle Dee and Tweedle Dave