About the book
Escape from Camp 14 – Blaine Harden, ISBN: 978-0670023325
Source: Netgalley – I received a copy in exchange for my fair and honest review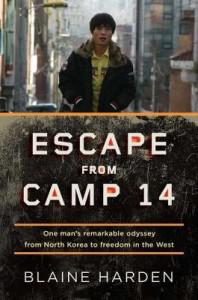 The shocking story of one of the few people born in a North Korean political prison to have escaped and survived.
North Korea is isolated and hungry, bankrupt and belligerent. It is also armed with nuclear weapons. Between 150,000 and 200,000 people are being held in its political prison camps, which have existed twice as long as Stalin's Soviet gulags and twelve times as long as the Nazi concentration camps. Very few born and raised in these camps have escaped. But Shin Donghyuk did.
In Escape from Camp 14, acclaimed journalist Blaine Harden tells the story of Shin Dong-hyuk and through the lens of Shin's life unlocks the secrets of the world's most repressive totalitarian state. Shin knew nothing of civilized existence-he saw his mother as a competitor for food, guards raised him to be a snitch, and he witnessed the execution of his own family. Through Harden's harrowing narrative of Shin's life and remarkable escape, he offers an unequaled inside account of one of the world's darkest nations and a riveting tale of endurance, courage, and survival.
Review
There's no denying that this biography does tell an incredible story – and does an excellent job of raising awareness about issues that might not be widely known to many.  Blaine Harden tells Shin-Dong-hyuk's story of his life in a political prison – and it really is life from birth onwards and could have been until death, had it not been for Shin's incredible escape.
Through this history of Shin's time in the camp, a picture of a brutal and pitiful existence is built up.  Although Harden admits that it's impossible to fully corroborate the details of Shin's story, he does call on information from experts, humanitarian campaigners and activists whose knowledge and experiences support Shin's recollections.
The difficulty in fully embracing this book is that you get the sense that there is a distance between Shin-Dong-hyuk and Blaine Harden that was never quite breached, something Harden himself refers to when he mentions that it was difficult to always trust Shin's words.  Writing anyone's biography without their full and frank commitment is always going to be difficult and to me it felt like there were many emotional elements of this story that weren't touched upon.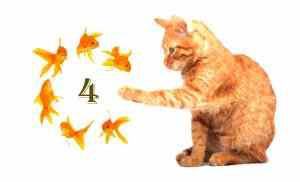 It is certainly a remarkable read and I have no desire to see someone absolutely strip their soul bare and be caused great pain. Harden does a superb job of putting together the pieces of Shin's life both in and out of the camp in order to tell his story.  If the glue that holds it all together – Shin's recollections and emotional commitment to the book – is slightly weak at times then perhaps that's no less than we can expect under the circumstances.  My verdict: 4 out of 5.