About And When She Was Good (2012)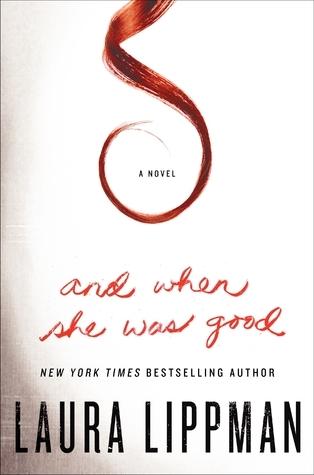 In the comfortable suburb where she lives, Heloise is just a mom, the youngish widow with a forgettable job who somehow never misses her son's soccer games or school plays.
But in discrete hotel rooms throughout the area, she's the woman of your dreams – if you can afford her hourly fee.
For more than a decade, Heloise has believed her unorthodox life to be a safe one; rigidly compartmentalized, maintaining no real friendships and trusting very few people. But now this secret life is under siege. Her once oblivious accountant is asking loaded questions about her business. Her longtime protector is hinting at new, mysterious dangers. Her employees can no longer be trusted. Her ex, the one who doesn't know he's the father of her son, is appealing his life sentence. And, one county over, another so-called 'suburban madam' has been found dead in her car, an apparent suicide…
Can Heloise stay alive long enough to remake her life again, and save her son? Can she really expect to leave everything else behind?
Amazon US
Amazon UK
Goodreads
Review: And When She Was Good
I absolutely love a good suspense novel and twists and turns – if well done – are always appreciated.  And When She Was Good particularly surprised me in that it has a main character, Heloise, who I really shouldn't empathise with. She's objectionable in many ways, not necessarily because of her unconventional profession but more because of her arrogance and slight air of superiority. Instead, I actually loved her feistiness and her determination.
And When She Was Good is a great novel about the lioness backed into a corner, doing everything she can to protect her life and her child. There may be some unconventional means taken to do this but that simply adds to the idea that she will go to any lengths to make sure her child has a good future. It is therefore hardly surprising that she encounters trouble from multiple sides: from an employee, from a former partner, from the law, even from her accountant.
What I liked most about this novel was that it started with life being relatively in order with one or two ends dangling. Threads were pulled and life became much more complicated very, very quickly. The novel had an extremely fast pace and that added to the feeling of the world rapidly crumbling around her and having to make quick decisions in order to salvage whatever she could.
This is one of those times when you're really not sure if you should like the main character but – darn it! – you're going to root for her anyway. You'll decide after-the-fact whether or not she deserves it. For now, can she get out of the scrape? How will she do it? What will she sacrifice? When you're swept along so fully by a book and its story and characters, how can you not love it?
Verdict: 4/5
(Book source: Netgalley)

About the Author:
By day a publicity assistant, by night an avid blogger and reader. I'm happiest when I'm surrounded by books and cats, with my husband by my side. Luckily, that's a pretty apt description of most days!
Donna Brown – who has written 627 posts on Tweedle Dee and Tweedle Dave.
---