I can recall quite vividly the first time I discovered U2. The release of Achtung Baby introduced me to the band and the rest is as they say history. A healthy, lifelong obsession. Forget the literary classics I was expected to read for English class, for an entire semester I only read books on U2 (pretty sure I've read almost all BIO'S on Paul). In fact, for my undergraduate Semiotics class, I wrote my final paper on the symbolism in U2's song lyrics (and got an A by the by).  I did say a healthy obsession right? 
U2 has always been in a category all their own. In a world where bands embrace rock and roll cliches and cookie cutter images, U2 differentiates- musically, emotionally, and physically. And dare I say, I always thought they made "wholesome" cool. Over the years, they grew their audience and kept the loyalty of fans like myself. Why? Because they are as authentic as possible. After all these years, it never feels old or dated to pump up Joshua Tree or Pop... and it most certainly isn't embarrassing to admit you're a U2 fan.
Last night, I attended the screening of the TIFF opener, the U2 documentary, "From the Sky Down," I could not have been happier. I'm not a film critic (obviously) so take this with a grain of salt. The doc is basically about the band finding itself after the mega success of Joshua Tree. It's a behind-the-scenes look at the band's identity crisis. As a documentary, I enjoyed it - lots of new & archival footage (some parts are absolutely hilarious - a young Bono gyrating in skin tight Lycra). It was a bit more reflective than I expected it to be or better yet, I never expected musicians to be THAT reflective about their craft. All in all, it is worthwhile to see the amount of work and effort that goes into creating and producing award-winning, record-breaking music that spans generations and captures audiences for decades. 
Let me leave you with a quote from Bono. When asked how he felt about a making of  documentary on U2, he said (paraphrased), "you know what they say about sausage. You don't wanna see how a sausage is made.... cuz you may never eat one again." U2 has nothing to worry about. I couldn't have imagined having more respect and a deeper appreciation for the band but after seeing the making of they still have me... a lifelong fan.
Now for some eye candy ....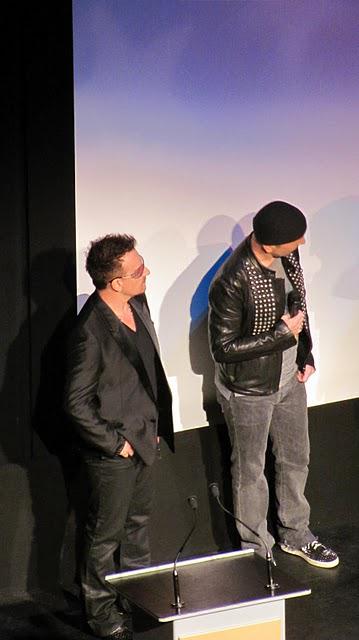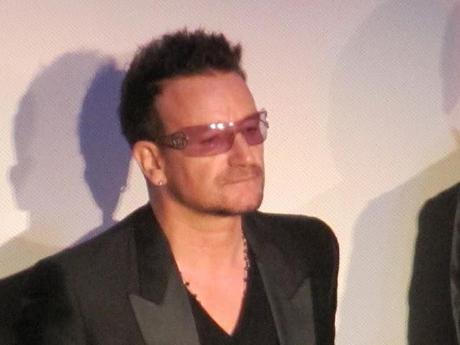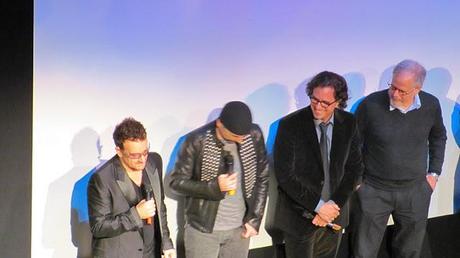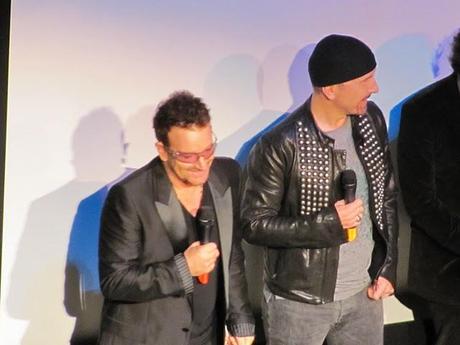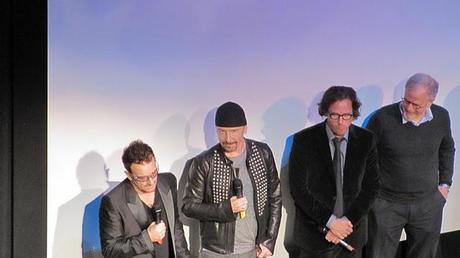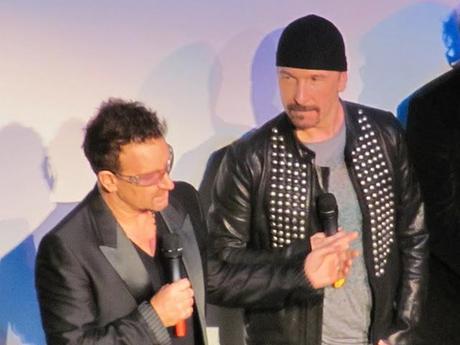 And guess what... you can catch the documentary on SHOWTIME on October 29th at 8pm. Set your PVR!
Enjoy!Foodie Wife