I am not a James Bond fan - never have been and never will be. OK, yes Daniel Craig is extremely delectable and lovely to watch, but I couldn't take a whole film (I'll leave that to my dad).
So I am not doing a Bond post, even though Adele's song Skyfall for the latest Bond movie...ahem...Skyfall, is amazing. However, it was the Skyfall premiere in London town last night and the stars were out, strutting down that red carpet.
In honor of red carpet fashion (not James Bond) I had to pay tribute to the two drop dead gorgeous Bond girls in the latest epic; Berenice Marlohe and Naomie Harris. Fairly unknown, until now of course, these two stunning girls looked as different as night and day on the red carpet, both showcasing completely different yet equally fabulous looks.
Berenice Marlohe looked sizzling in a red strapless ballgown by Vivienne Westwood, which, although beautiful, created the classic error of blending into the red carpet. Whoops! Still looked hot though!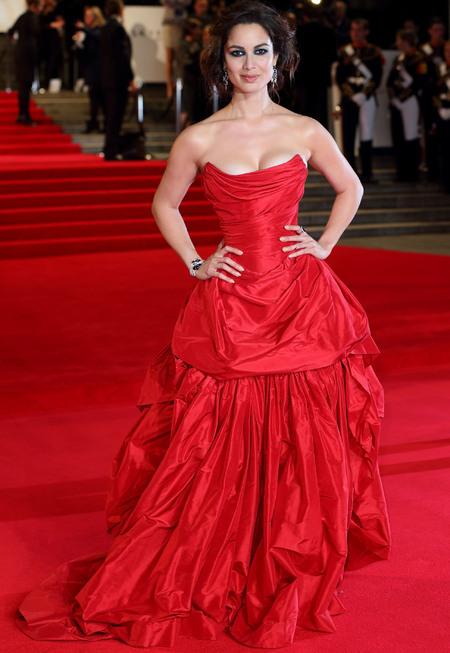 British actress Naomie Harris won the award for look of the night though. She dazzled in a daringly sheer gown with a sparkling bodice by Marios Schwab. Maybe on anyone else, this might not have worked, but on her elegant and gorgeous frame, this dress truly stole the show.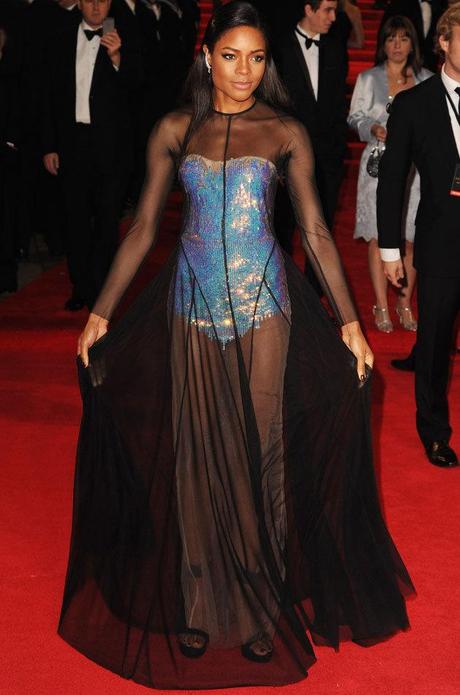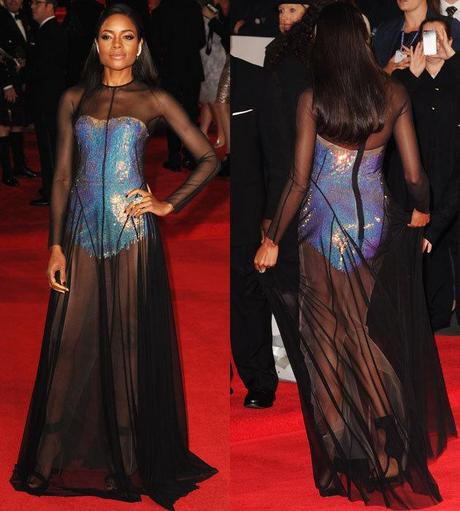 Which dress wins for you?
And just for our enjoyment, here is a little piccie of the man himself working the red carpet. You go Daniel! Enjoy x