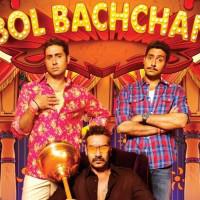 Movie: Bol Bachchan
Director: Rohit Shetty
Rating: *1/2
At the outset I don't understand one underlying statement – how can inspiration result in an output so worst that you don't even feel like discussing. Rohit Shetty's 'Bol Bachchan' is the proof to the most awful output to have ever been drawn out of inspiration. Inspired by Hrishikesh Mukherjee's cult-classic 'Gol Maal', Bol Bachchan is yet another super nonsensical laugh riot from Rohit-Ajay duo which despite being severely panned by critics may make it to the 100 cr club.
Utpal Dutt turns in to Ajay Devgn and Amol Palekar turns in to Abhis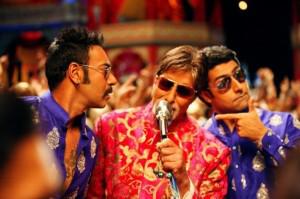 hek Bachchan in this spin-off. While Utpal Dutt worshiped the use of chaste Hindi, Ajay aka Prithviraj Raghuvanshi literally translates favorite Hindi adages in to English, which by the way only results in some 'laugh if you're mad' kind of moments. And Abhi pretends to be a sissy dancer in one of his double acts in comparison to the role of a singer played by Amol in the original.
Abbas Ali (Abhi) leaves Delhi after suffering huge loss along with his sister Sania and lands in Ranakpur, where in his pursuit of job he comes in contact with Prithviraj Raghuvanshi – a local wrestler who loathes lies more than anything in the world. Abbas lies to Prithvi about his name after falling prey to indistinguishable situation and from then on starts the twist in the film. One lie leads to another and so on until everything turns in to fallacy filled comedy.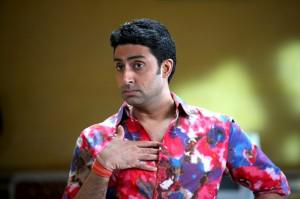 Rohit draws inspiration from the original and conveniently augments the spoof with adequate clichéd comedy, the kind people love to watch and laugh guiltlessly. And to top it all, you have Shetty's signature action sequences of cars flying in air or a legion of henchmen being knocked down with one punch and many more such silly moments. Annoying but true people actually root for such acts of buffoonery. Shetty also exaggerates in most scenes, which if handled with perfection may have been funny. For example; Ajay's gibberish turns irksome after a point of time as he mouths hinglish once in every two sentences.
Performances don't deserve any special mention or acclai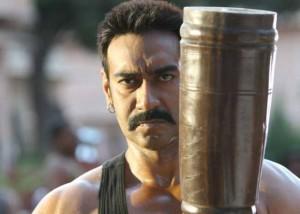 m however fans of the respective actors, Ajay and Abhi will definitely devour this comic affair. There are scenes where Ajay and Abhi are seen imitating Utpal and Amol without adding much grace to the film but merely as a passing act of sheer torture.
Nevertheless, Rohit Shetty's 'Bol Bachchan' screams out loud – if you don't give a rats' ass about what the critics have to say about my film then come and enjoy with family and friends.