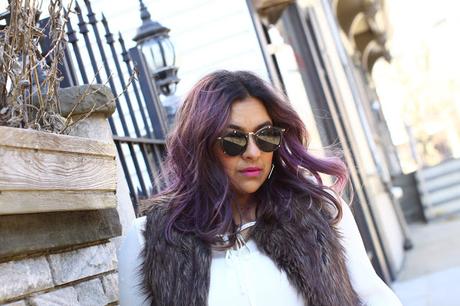 Hey Loves!
I can't help but quote a classic 70's song title whenever I wear these pair of jeans. I've been really loving the whole flared trend lately and find myself adding more pairs to my closet. I never thought that these pair of jeans I picked up at TJ MAXX (for like $12) were going to end up being one of my favorites. The weather is warming up so eventually I'm going to have to put my faux fur vest into storage. This vest is one of my fall/winter staples- so it's only fair it gets a special
"good-bye".
The last time I wore these jeans, it made me a little nuts because they were super long. I don't mind that but I also didn't want to always have to wear a heel with them. I cut a few inches off and left the hem undone for a little edge. I personally love the "undone denim" look. Check out my look!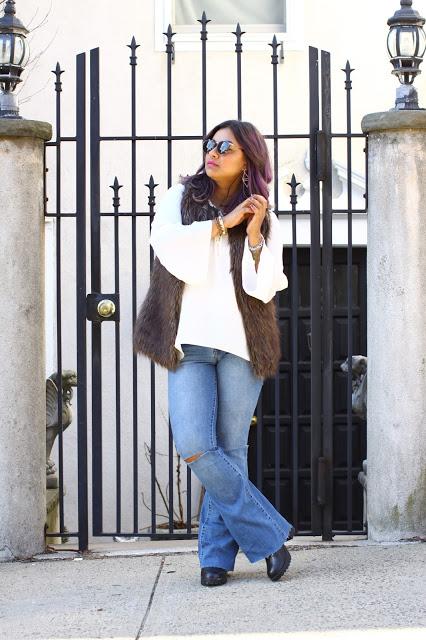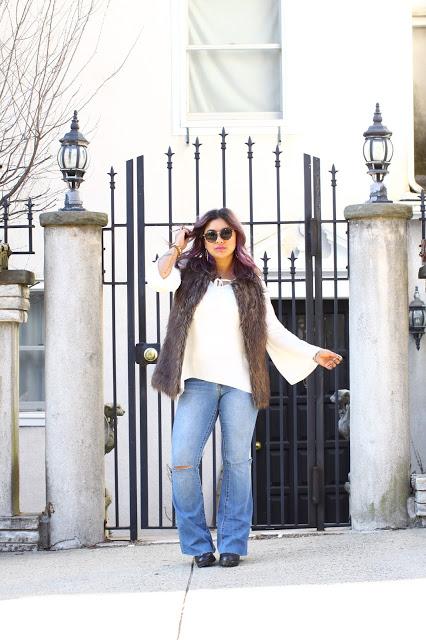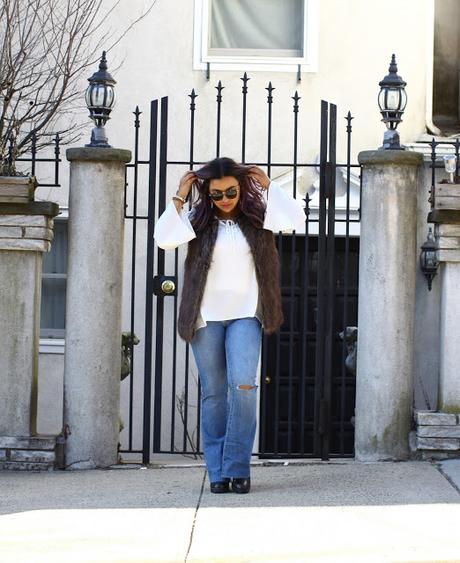 Details: Denim & Top:
TJ Maxx/
Shoes:
Journeys/
Sunglasses:
Sunglass Spot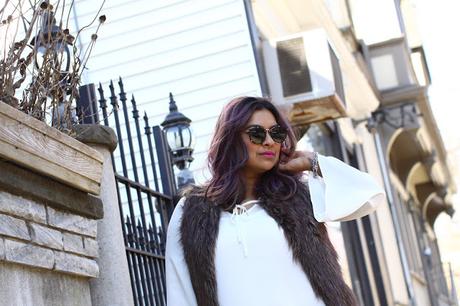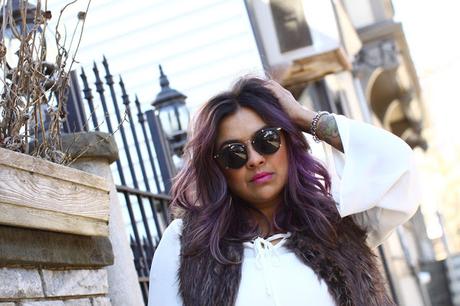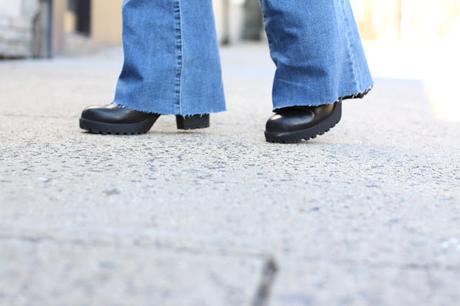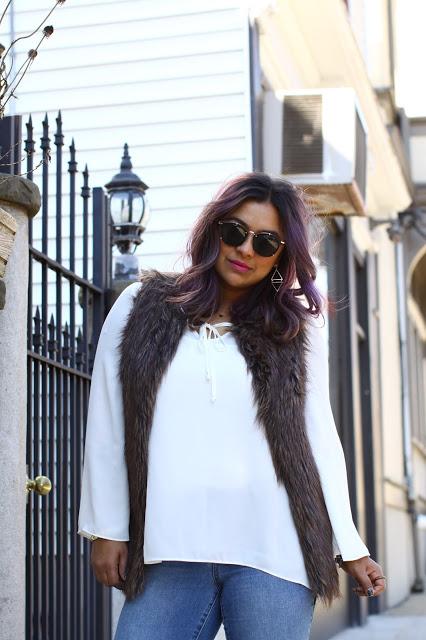 I love that the weather is warming up and I'm looking forward to sharing some fun spring trends and summer hues! Stay tuned. Until next time.....