Bogyoke Aung San as Scott Market, is the most famous market in Yangon and Myanmar.
1. Bogyoke Aung San-shopping paradise in Myanmar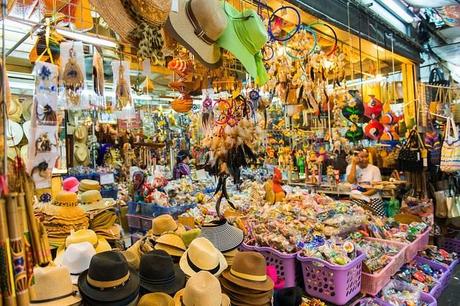 The market was built and inaugurated in 1926, has a square divided into the East Wing, West Wing, North wing and South Wing. Located on the Bogyoke Aung San market, named after the road. This is one of those precious colonial buildings which you can find in Yangon.
Yangon private tour
Ngapali beach packages
South East Asia tour packages
Bogyoke Aung San including 1,641 stalls selling a variety of crafts, from food, clothes, jewelry, fashion and consumer goods. The stores are not classified according to the respective wing. Look around and look for the most suitable item for you. In addition to the cuisine of Myanmar, in the market have the Chinese eateries.
Bogyoke Aung San market is where the Thingyan Festival is also called Zay Thingyan water festival means, usually held on April 11 or 12. Children from across the city to dress up costumes. The shop serves traditional dishes free as Monte Lone Yay Paw. Thargu. And Shwe Yin Aye.
2. Attractive items in Bogyoke Aung San
In the market there are more stalls, souvenir for tourists. Guests can also visit the market to buy clothes and fashion accessories, jewelry gold, jewelry and ornaments. By Myanmar known as the land of gold, silver, precious stones and jewelry. Ruby Myanmar jade stone, pinyin, and the famous pearls with the best quality compared to the world market.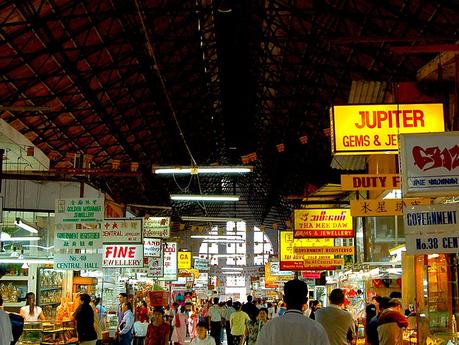 Crude forms of jewelry, or jewelry has been outsourcing may be looking to buy in Bogyoke Aung San when you put Myanmar tour.
Will is lacking when it came to Yangon which ignore this market.
Bogyoke Aung San is a great place to spend a few hours exploring and shopping. In the market there are many stalls selling everything from jade, rubies, wood carvings, t-shirts, and anything you want.
If you want to find purchase crude stone or ancient statues, they must go to the store had sales of paper to ensure that it is the legitimate objects. If not, you probably will be confiscated upon return.
Don't forget to bargain when you buy anything because the prices are always higher than the actual price.
Some items should be purchased in the market such as Brocade textiles especially in Chin State, and Heritage Gallery, buy antiques, lacquer furniture is outstanding.
A cafeteria Lady Home in the back of the market behind every Jewellery Row, near the old wooden bridge crossing the old train Rails, serves delicious fried noodles and noodle dishes, boiled, fried and stir-fried pig hearts.
3. Information on Bogyoke Aung San
Opening hours: From 9 am to 5 pm. The market is closed on Mondays and holidays. The market has enough items to serve all your style and you can find buy what fits within a few hours of walking.
Location: on the Bogyoke Aung San, Yangon. In downtown Yangon.
Fee: free