1. Vung Tau Beach, Ba Ria – Vung Tau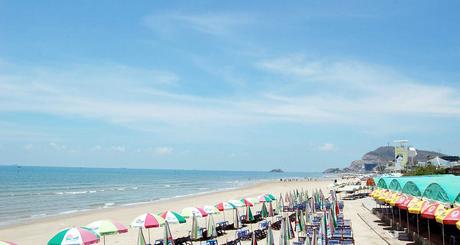 Located about 125km from Ho Chi Minh City, Vung Tau has long been known as one of the most famous beaches in the South Vietnam and become a very popular destination for weekend trips.
There are up to 4 beaches in Vung Tau, namely Front Beach (Bai Truoc), Back Beach (Bai Sau), Pineapple Beach (Bai Dua) and Mulberry Beach (Bai Dau). Each beach is named in accordance with their geographic location in relation with the city center. As such, each beach is unique in their surroundings and thus will vary your experience with the city. One common plus is that all beaches are clean and safe for leisure activities.
2. Mui Ne Beach, Phan Thiet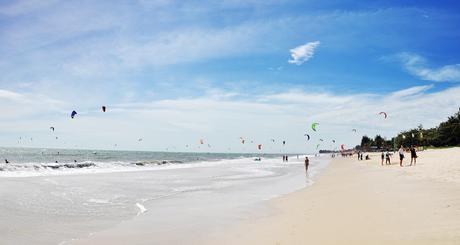 Mui Ne is the most prominent coastal resort town in Phan Thiet with 15km sandy beach. Here is a picturesque of coastline including swaying palm trees, colorful fishing boats and some traditional fishing villages – a popular getaway for tourists and locals alike. Thanks to its rock-free waters and steady wind conditions in the dry season from November to March, it is a top destination for windsurfing, kitesurfing, sailing, kayaking and other water sports.
Read more: Best beaches in Vietnam with photos
3. Long Beach, Phu Quoc Island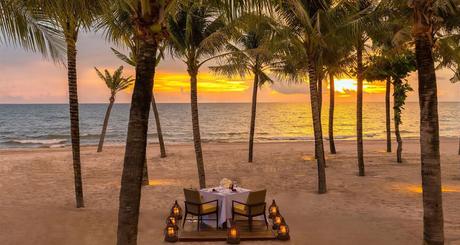 As its name, 
Long Beach
 is 
the longest beach in Phu Quoc Island
 with a 20km stretch of soft yellow sand with green coconut palm lines. Herein you can find many swanky beachfront resorts, beachfront restaurants, coffee shops and bars where to have a short stop and contemplate the classic tropical beach view. 
Long Beach
 is ideal for sunbathing, swimming, kayaking and jet skiing or exploring traditional fishing villages and pearl farms located on the southern end of the beach.
4. Sao Beach, Phu Quoc Island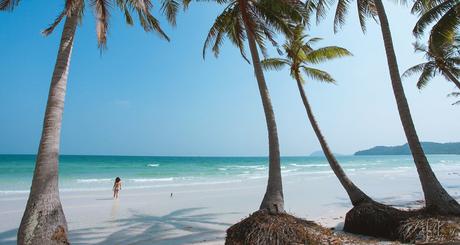 Located just 
25km from Duong Dong
, the island's capital, 
Sao Beach
 is relaxed tropical lifestyle, quiet secluded beach, unspoiled nature, abundant amenities and 
easy access to the An Thoi archipelago
. This is an ideal place for a day trip or a longer stay.
Sao Beach often gets pretty crowded on sunny days during the peak season (from December to March). But this still doesn't detract from the exotic beauty. It has an extraordinary scenic and stands out with endless white fine sand and the graceful coconut trees shadowed the turquoise seawater.
Here, tourists will have an opportunity to immerse in the fresh air from the cool breeze blowing from the sea. It brings moments of relaxation and tranquility for tourists. Wandering along the beach to observe sunrise or salute faint sunlight at the end of the day will be the moments that you wish you could freeze.
5. Con Dao Island, Ba Ria – Vung Tau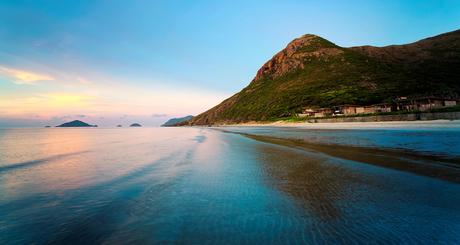 This island is known for not only the famous prison system established and ran by French colonist and American military but also the lovely romantic beaches and the beauty of the wild nature. Ranked 
4th in the top 10 must-see places in Asia in 2016
 by Lonely Planet magazine, the island has now become an international charming tourism destination for tourists worldwide to explore.
Home to beautiful, unspoiled beaches, a fresh and delicious cuisine and a rich biodiversity, Con Dao island promises to be the ideal vacation destination. It is also an ideal destination in Vietnam for swimming and exploring. Some beaches names should not be missed such as Nhat beach, Dam Trau beach, An Hai beach…
Other than that, here are some more beach names for your reference:
• Nam Du Island, Kien Giang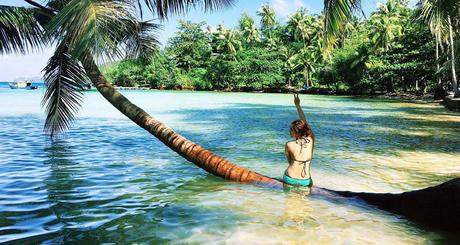 Nam Du Island, around 40km away from Phu Quoc Island, has become an inviting tourist attraction for those who look for pristine tropical beaches. The immense blue sea and sky, imposing mountains erupting amidst the ocean, endless evergreen primeval forests, long stunning beaches and splendid rock cliffs of Nam Du Archipelago have seen it compared to the "new wonder of the world" that is Halong Bay.
• Doi Duong Beach, Phan Thiet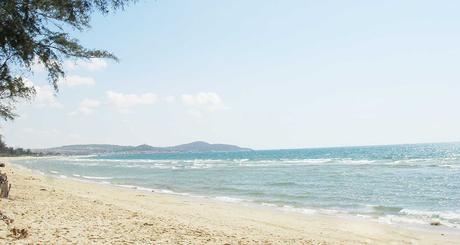 Doi Duong is a lovely beach on the edge of Phan Thiet City. This is the public place, so you don't have to pay for anything to enjoy the atmosphere, except parking fee when you go with the motorbike. Doi Duong beach with white sand beaches and hills interspersed slant distance to the sea. Sea shallow, fine sand, sea calm, blue water, the natural environment here is very fresh.
• Ong Lang Beach, Phu Quoc Island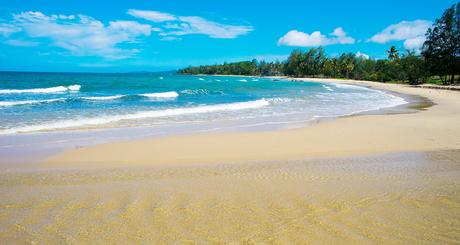 Phu Quoc certainly has its share of nice beaches, and Ong Lang Beach does not disappoint. It is much more relaxed than the famous Long Beach just South from it, but provides the same kind of amenities.
There are several resorts lining the beach where you can spend the night or just pop in for a drink or dinner. Being on the Western coast of Phu Quoc, this place has beautiful sunsets, and there are plenty of hammocks around for you to lie back and enjoy the view.