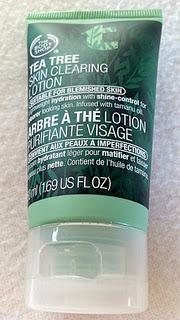 Body Shop Tea Tree Skin Clearing Lotion
I recently wrote an article called Five Things I ReallyWant and in it I asked for suggestions for an affordable skin care product that helps to shrink and combat spots. The lovely
BeautyGeek
recommend a few products, amongst them was The Body Shop Tea Tree Skin Clearing Lotion.
I don't usually write about skin care products as I feel that the results of products differ widely from person to person and skin care regimes are very personal. However, I really like this product and the results for me have been great.
The Body Shop website describes this product as 'a light non-oily moisturising lotion for blemished skin.' They state that it provides lightweight hydration, has shin control for a matte finish and has an antibacterial action that is clinically proven to give clearer looking skin.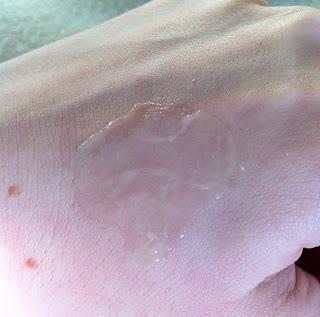 It applies clear and has a gel like appearance and feel.
I have spot prone skin and am constantly fighting the next breakout. After using this product for just three days my spots were drying out, looking smaller and a lot less angry and crucially for me were a lot less painful than normal. I am prone to dry skin and do not need shine control products so I don't use this as a moisturiser but as a topical treatment that I just apply to spot prone areas. As an all over moisturiser I suspect it would be too drying on my already dry skin.
This product does have quite a strong tea tree smell, which some people may find off putting. To overcome this I just use the product at night leaving my skin looking refreshed and less angry in the morning. Also, if like me you have battled bad skin for longer then you care to admit a smell of tea tree will not put you off using a product that actually works.
I love this product but I suspect that wouldn't be the case for everyone. It is by no means a miracle cure but it has made a noticeable difference to my skin and I would recommend it.  It is priced at £7.00, which means it's affordable enough to try and not be too disappointed if it isn't right for you.