September 25, 2013, admin, Reviews, , 7
I have been a big fan of Boden's children's clothes for a while and was recently told that they have joined the eBay Fashion Gallery and asked if I would like to review some items for Little Miss A.  I wasn't going to turn it down!
What Boden say…
Boden has recently joined the eBay Fashion Gallery. With an exclusive selection of brand new women's and children's wear, there is a wide selection of discounted and full price, current season stock. It's the perfect place to pick up some beautiful pieces at beautiful prices.
Shop it here: stores.ebay.co.uk/Boden
What we think…
As I said above, I am a fan of the Boden clothes anyway, I have always found them to be great quality and different from the items you can buy on the High Street.  I am really pleased they are now available to buy on eBay as it makes it even easier to buy their items and, even better, some of the items are available at a discounted price!
The items I chose for Little Miss A were a pair of shorts and a gorgeous pink cardigan.  I love putting Little Miss A in a pair of shorts and tights over the winter months as I always think they look really girly but are a great alternative to a dress or skirt.  I chose the cardigan too as they looked like they would make a really nice outfit together.
The items arrived quickly and packaged just as they would from the catalogue/official website.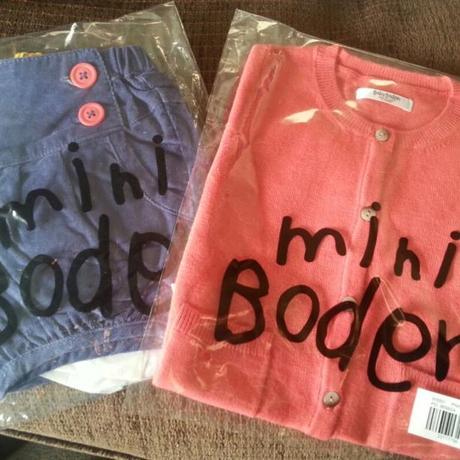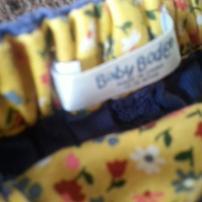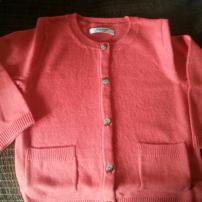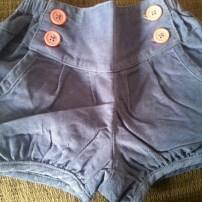 When I opened the items I was impressed with the quality.  The cardigan was especially lovely, it is really soft and feels like it must be really nice to wear.  The shorts are also great quality, my only slight complaint with them is that they don't have the elasticated adjustment that a lot of children's clothes have.
Normally I find Boden clothes to be quite large, however, these are just about right.  I ordered size 12-18 months and, at 11 months, these fit Little Miss A nicely, still leaving some room for growth.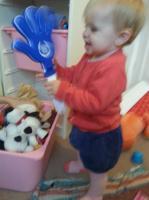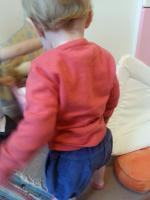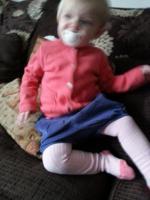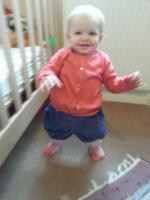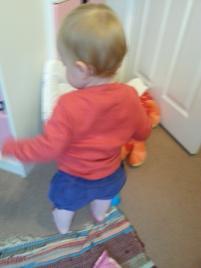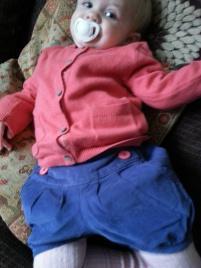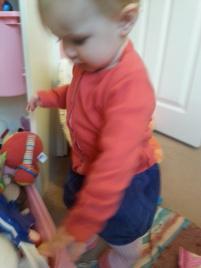 I will certainly be checking out Boden's eBay store next time the Little A's need new clothes, after all, who doesn't love bagging themselves a bargain!
Disclaimer – For the purpose of this post Little Miss A was sent the outfit above.  All opinions are honest and my own and all photographs were taken by me and are not to be used without my permission.