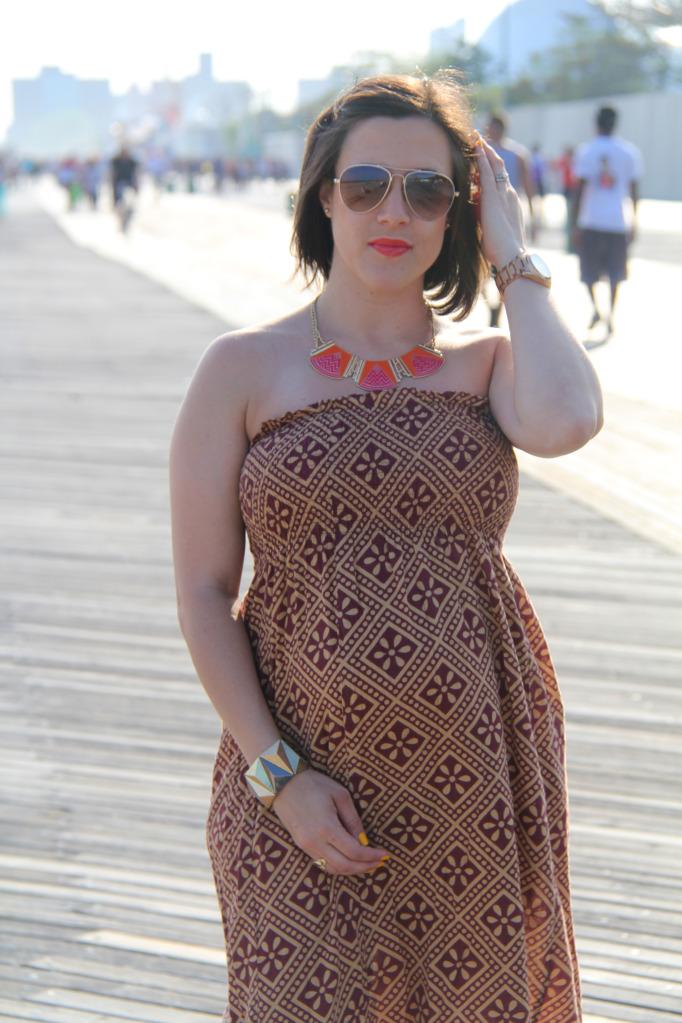 Two summer trends I am embracing this season are 1) obviously the maxi which you have seen a lot lately in previous posts, and 2) tribal prints.  I actually received this dress as a gift a summer or two ago, and I broke it out for a quick impromptu beach trip to Brighton Beach/Coney Island.  I also recently found this amazingly bright tribal necklace from Flair Accessories.  It was the last one, and I just had to snag it.  If you're lucky, she may get some more in stock!  We had a great time watching the sun go down, reading our books with our toes in the sand, and walking along the boardwalk catching the last of the Puerto Rican Day Parade festivities.  I heart the summertime.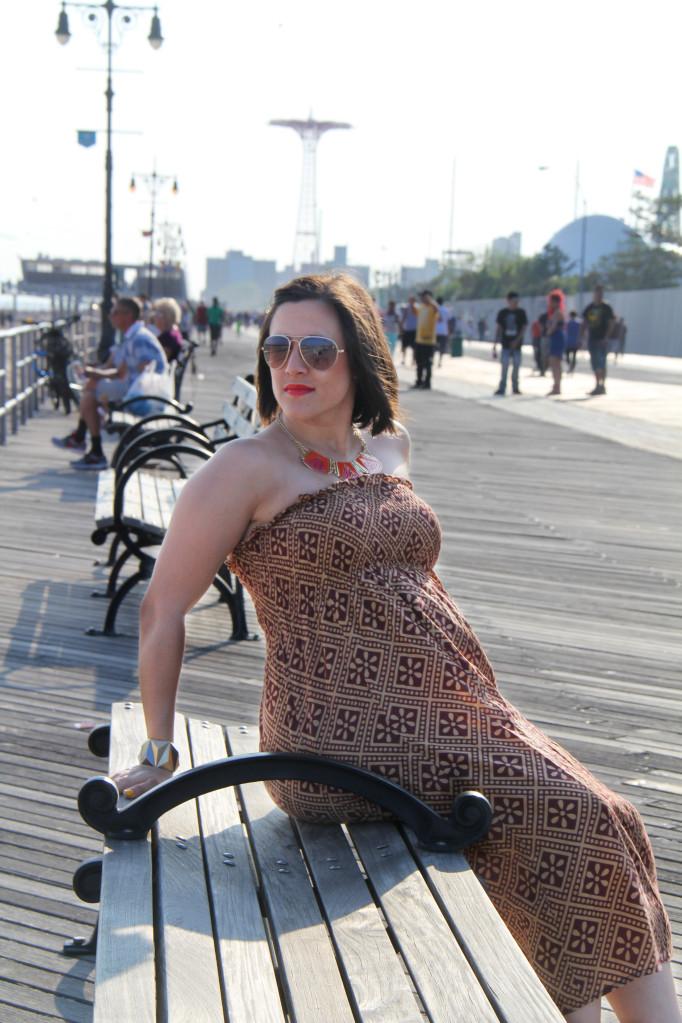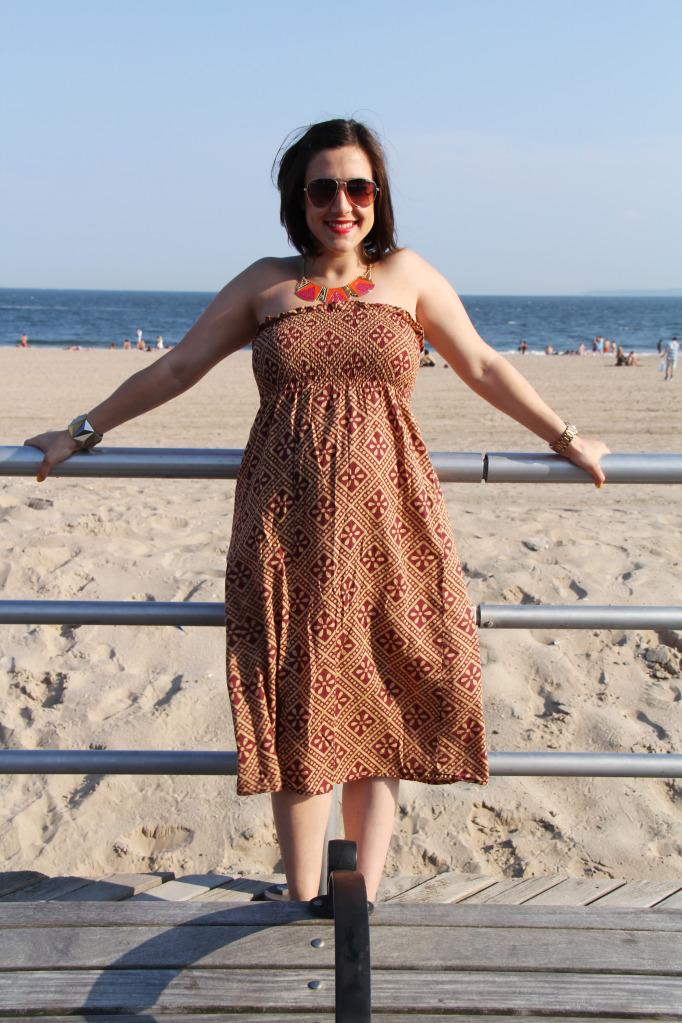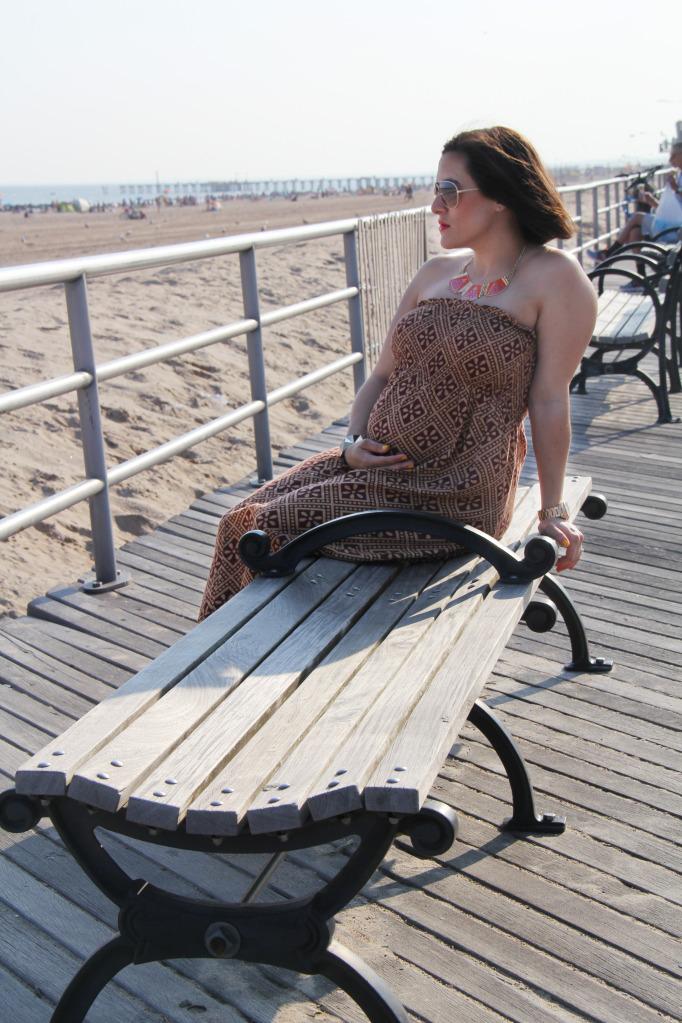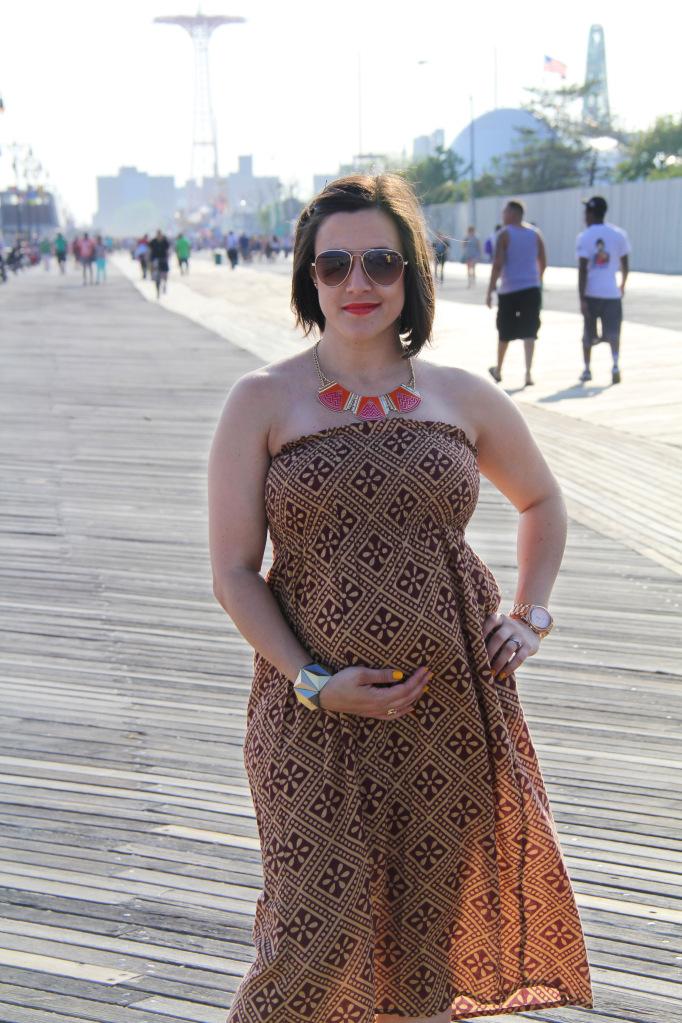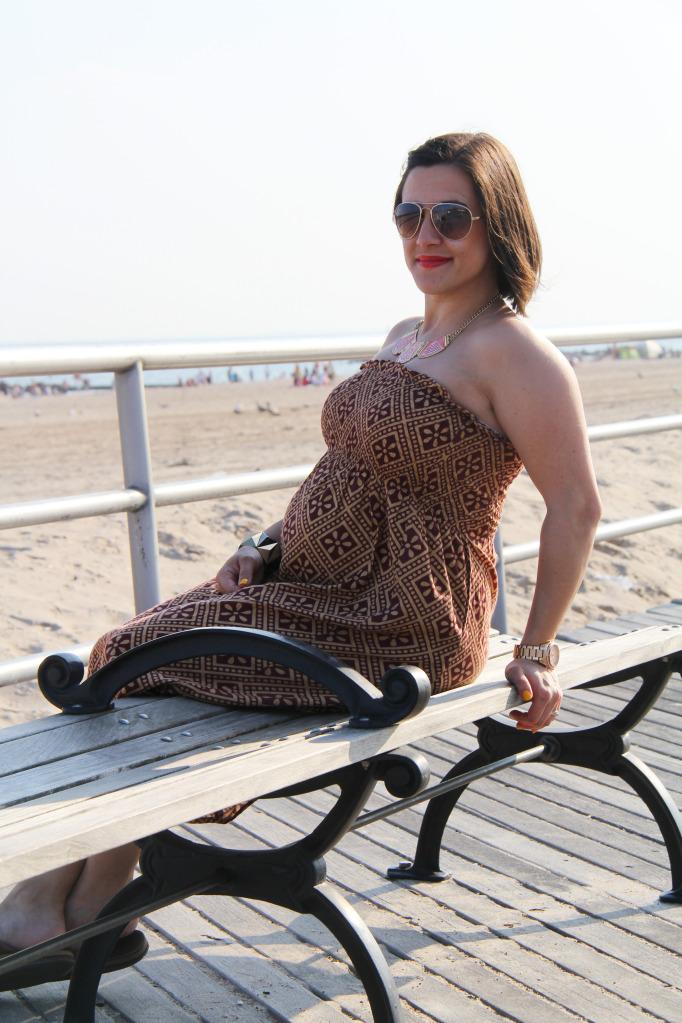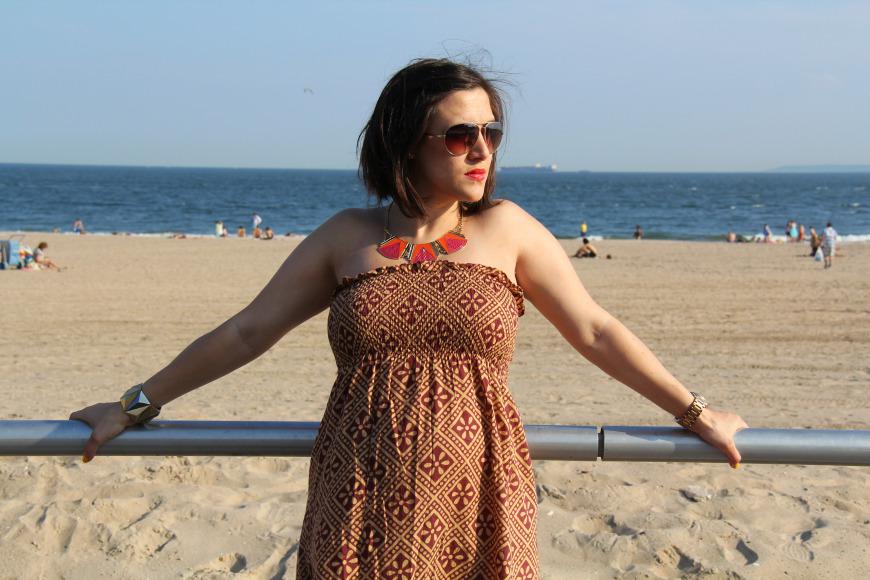 Photos by: Zack Notes / Edited by: Myself
Maxi Dress: Gifted / Tribal Necklace and Bracelet: Flair Accessories / Watch: Michael Kors / Flip Flops: Rainbow / Shades: NYC Street Vendor / Lip: Lancome Fearless / Nails: The Balm Hella Yella (from LOFT)
The storms seem to be winding down, and we are heading into (hopefully) a gorgeous weekend.  Do you all have anything special planned for Father's Day?  The hubby and I will be spending our Father's Day weekend preparing for him to be a father and me to be a mother at a weekend intensive child birth course.  I'm a little nervous, but excited to learn and get ready (as most we can) for our big day ahead.
I also want to wish a Happy Father's Day to my own Father, as well as my Father-in-law and my Godfather.  You all have made a wonderful impact on my life and my husband's, and we are so lucky to have the three of you.  While, we won't see you this weekend, we are looking forward to our family reunion and belated Father's Day celebration next weekend.
Have a great weekend everyone!
XO,
Gina