Whilst everyone is in a mad rush collecting stickers for their holiday coffee shop planners—not that there's anything wrong about that—Bo's Coffee is going against the grain. They came up with Origins: A Travel Journal, and once again, there's no need for stickers to get one. Read more…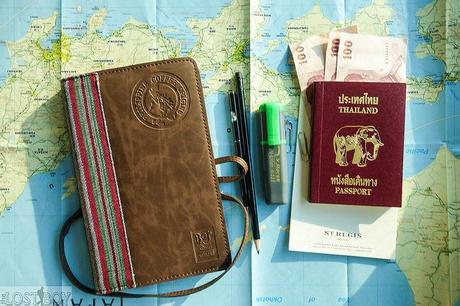 Origins: A Travel Journal is not one of the ubiquitous planners you'd just pick up from a shelf—because it isn't even a planner to begin with. The journal is beautifully bound and covered with an accent made of hand-woven fabric from Cebu-based social enterprise ANTHILL Fabric Gallery.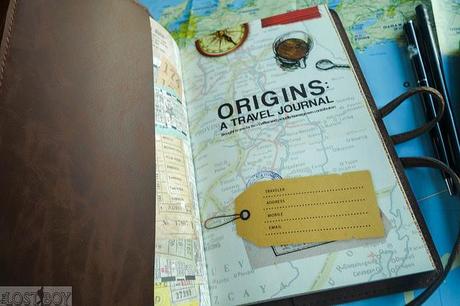 And speaking of social enterprises, Bo's Coffee put the spotlight not only onto themselves but also to the companies that they've partnered with for this endeavor—from sustainable travel startups to local apparel brands. This is in line with their commitment to the community as a brand that's homegrown and proud of its roots.
The pages and dividers are beautifully-designed, and the stories and features are written by travelers themselves. Most notable are articles about the mountainous regions in the Philippines—including Sagada and Mount Apo—from where Bo's Coffee derives its single-origin beans.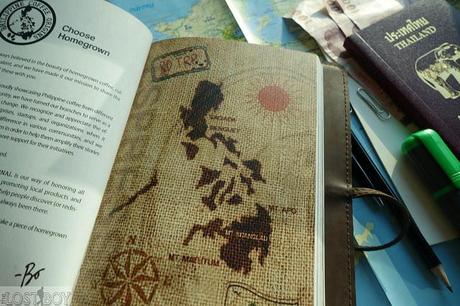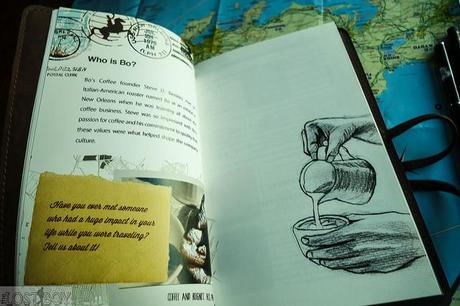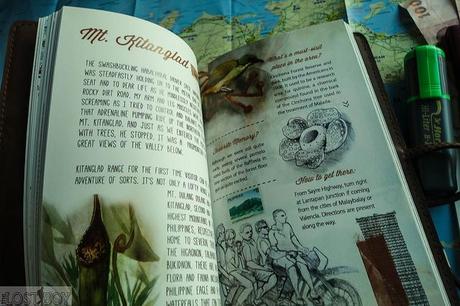 Instead of calendars and reminders, it has blank pages for trip notes, itineraries, doodles, or even sticking stuff like tickets and photos. And interspersed between these blank pages are beautiful full-color illustrations, practical tips, trivia, and inspiring quotes that are all about travel.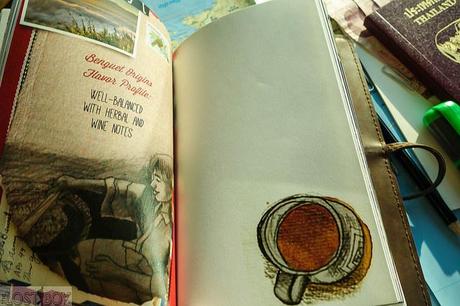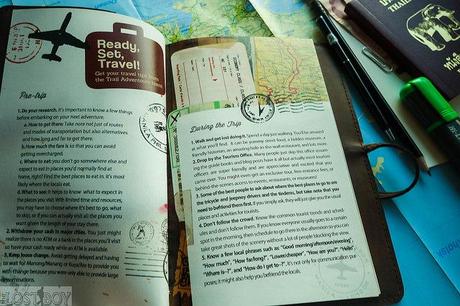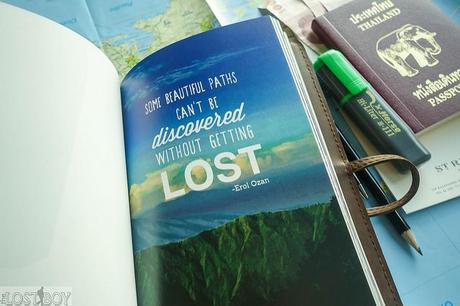 For those who love discount coupons need not to worry because Origins has plenty. Aside from discounts and freebies at Bo's Coffee's delicious food and beverages, there are discounts to the following startups: Trail Adventours, Culture Shock PH, Route +63, FlipTrip, Kawil Tours, Gouache, Bambike, ANTHILL Fabric Gallery, Risque Designs, Nipa Foods, Habi Footwear, Gugu, 22 Tango Records, Gawad Kalinga Enchanted Farm, Friggies, Olivia, and Diego.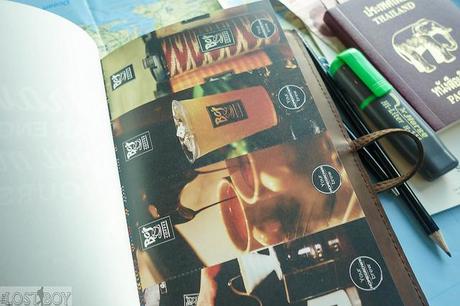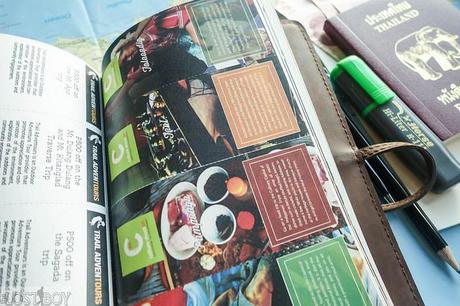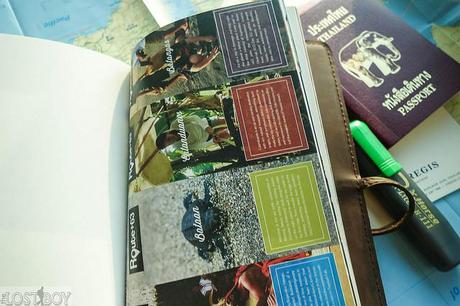 But perhaps the most exciting feature of the Origins is the Philippine map that challenges people to venture across 12 Bo's Coffee branches around the country and do specific tasks—in its way, encouraging people to enjoy the Philippines. Garnering six stamps will merit 1500 PHP worth of goodies, while twelve, a year's supply of coffee (365 days), as well as an access pass.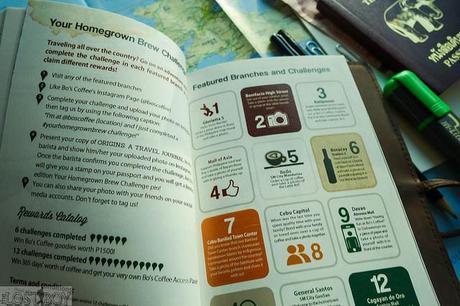 So if you're still stumped what to give a coffee lover, traveler, or both, do check out the gorgeous Bo's Coffee's Origins: A Travel Journal. Again, no stamps need to be collected; simply pay 1000 PHP upfront. For more information and a list of branches, check out www.boscoffee.com.