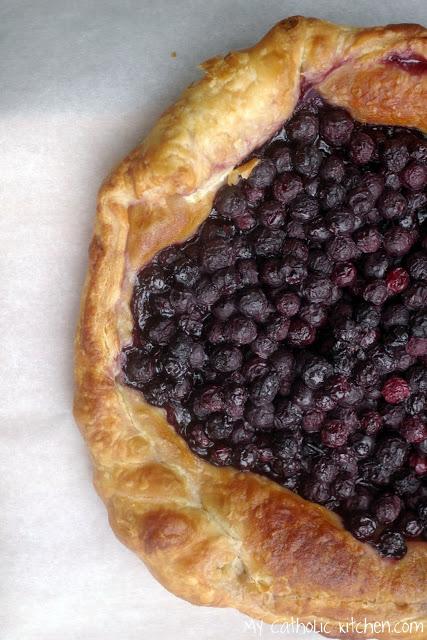 I think my favorite fruit is the blueberry.
I could eat them by the gallon.
I cant say that for all fruit.
I can see why.
The blueberry is packed with blue goodness.
It is a powerful antioxidants and is chock full of vitamins and minerals.
So, when I was trying to decide what fruit to use in the tart, the blueberry was first choice.
Now you can use any ripe fruit you like.
For instance I guess peaches would be good.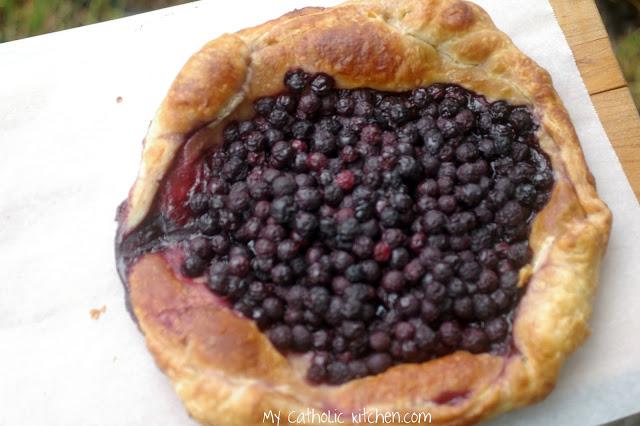 Print Recipe
Blueberry Tart
Ingredients:
1 puff pastry sheet thawed
1 lb frozen blueberries thawed
1/2 cup sugar
3 tablespoons cornstarch
Directions:
Preheat your oven to 400 degrees.
In a large baking sheet roll out the puff pastry and lightly flour the top.
In a medium bowl combine blueberries sugar and cornstarch.
Spoon blueberry mixture in to the middle of the puff pastry.
Fold up the sides of of the puffed pastry and bake 30-35 minutes.
The crust should be golden brown and the blueberries bubbling.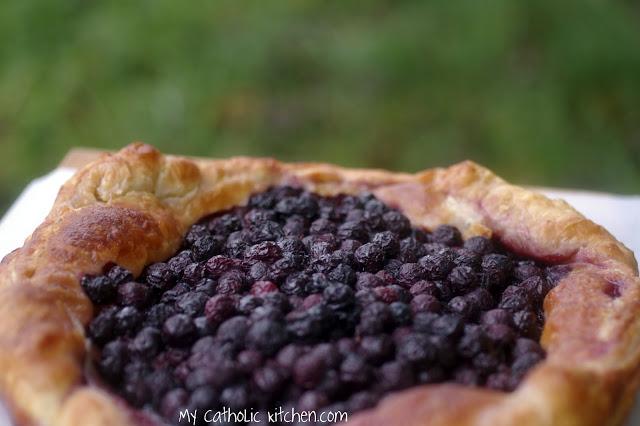 Peace be with you,
Veronica