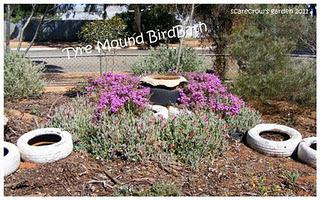 This photo of our Tyre Mound Birdbath is for The Joyful Homemaker at Mrs McGregors Garden to show her what it looks like right now with all the plants grown!
See this link on Doc's Blog to see how it was built!
The Pigface plants have grown well without any additional irrigation during the 4 years they have been there. In fact they need a good trim back!!!
The empty tyres are part of the front yard re-vamp!