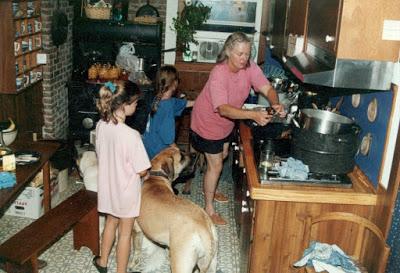 My brother-in-law Skip sent us this picture from times past -- twenty years? thirty? Back when my nieces would spend a week or so in the summer here at Camp NoFun.
I'm not sure what I was doing -- possibly tearing up some leftover barbecued chicken to make sandwiches. I evidently had been canning earlier. 
The dog is Amanda, one of our two mastiffs. The little girls painted the dogs' toenails.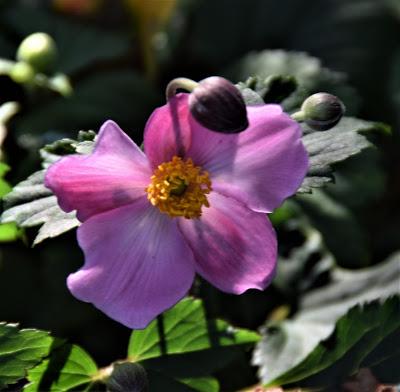 The mastiffs are just a memory and the little girls are grown women now.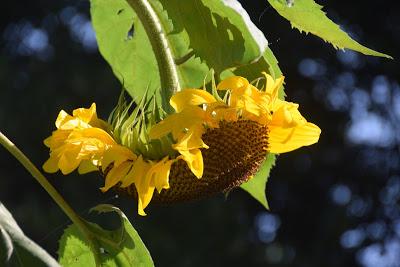 We did some fun things -- I'll look forward to doing them with Josie.