Out on a small team outing at Subic, we found ourselves looking for a good lunch place at Harbor Point mall.   We had a friend with us from the US, so we agreed on a great way to expose him to the Filipino food experience: the boodle fight!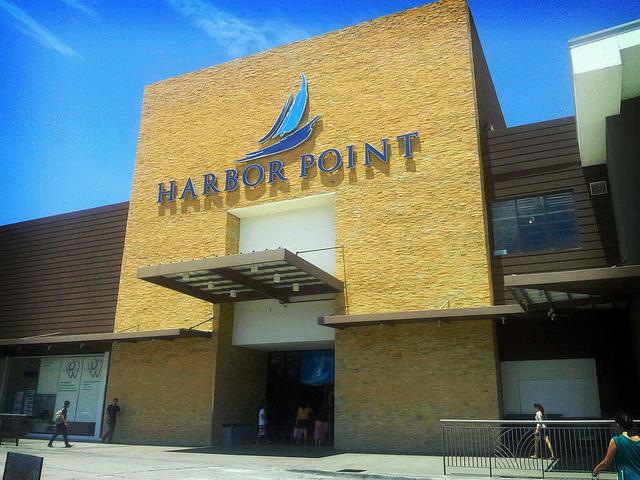 A great day to get your hands messy.
I haven't eaten at Seafood Island before this, so I wasn't sure this was the
finest
 of Filipino cuisine, but the boodle did sound like fun. For those who don't know, the boodle fight is a military type of dining (I don't think that word still applies) wherein a huge mix of food is just laid out on banana leaves and one would have to eat as fast as possible to get the most food, all with your hands. We ordered a comfortable amount, so we didn't need to have much of a
fight
, but the way the food was served was interesting, to say the least.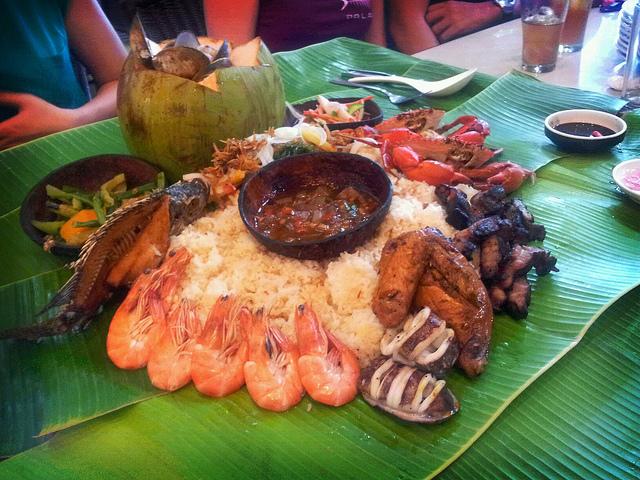 Dapitan's Pride (5-6 persons), P1050
crispy shrimps, san mig clams, grilled tilapia, grilled squid, laing, steamed crab, liempo, kalkag rice.
There's more going on here than I can understand. I didn't try everything, but I can say the clams and the rice were good. Behind the rice in this picture, this order also had some of those bubbly seaweed things (What are they called?). I am a very lazy eater, so I deftly avoided the shrimp and the crab, but the others seemed to like 'em. I didn't use my hands that day because I didn't feel like getting up and having to wash my hands before and after eating (did I mention I'm lazy?). Luckily, when we were done, no one wanted what was left of the clams, and the very delicious coconut water broth they were cooked in. I happily took on that chore.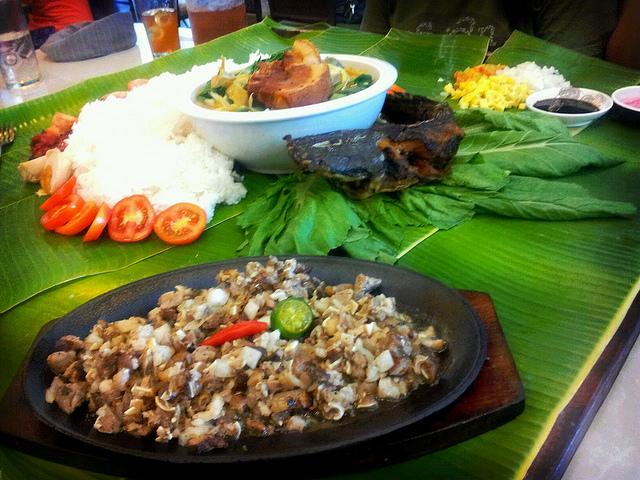 Kanyaman, P1250.00
"Excuse me, Mr. Waiter, sir. There's a snake on my food."
pork tocino. steamed shrimps, salted egg w/ tomatoes, kare-kareng gulay w/ crispy lechon kawali, crispy fried hito w/ buko and mustasa, sisig, kapampangan, ensalatang mangga, plain rice.
The
Kare-kare
 (peanut stew) was very flavorful, not even needing
bagoong
(shrimp paste) to taste anymore. I would have liked it better, though, if it had actual oxtail and tripe. This one was just vegetables and
lechon kawali
. Delicious, nonetheless. The
sisig
and the rest of the food was so-so.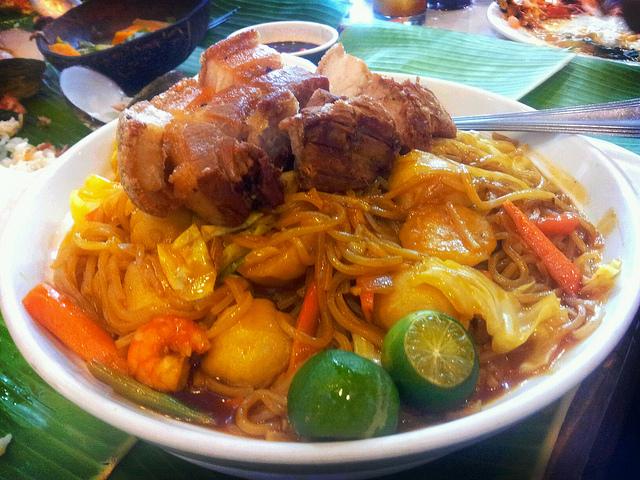 Pancit Espesyal con Lechon Kawali, P265.00
I do not like pancit, but this was really good. Were I not full from all the other food, I might have initiated a boodle fight myself for these noodles. It was a bit more saucy than I would have wanted it to be, but every bite was just bursting with flavor. Yum!
Verdict:
Dapitan's Pride: Good
Kanyaman: Good
Pancit Espesyal con Lechon Kawali: Great
We had a great time at Seafood Island. We were worried about our guest possibly not enjoying the food, but he surprisingly tried everything we offered, no matter how strangely we described it. He used his hands for everything, including the
pancit
 and the sloppy
kare-kare.
Impressive! This was also his treat, so
Thanks, Matt!
I liked the wide selection of boodles and all the interesting presentations. I'd definitely want to come back to try all the others out. Too bad that this wouldn't be a good meal for a date with Alvie (who wasn't around by the way, as you might have surmised from my bad pictures) since any order would be too much for us, and
kare-kare
 soaked hands wouldn't be particularly romantic.
The rest of the day was awesome with karaoke, a private resort,
Balut,
grilled food, and drinks! I also made a new best friend that day.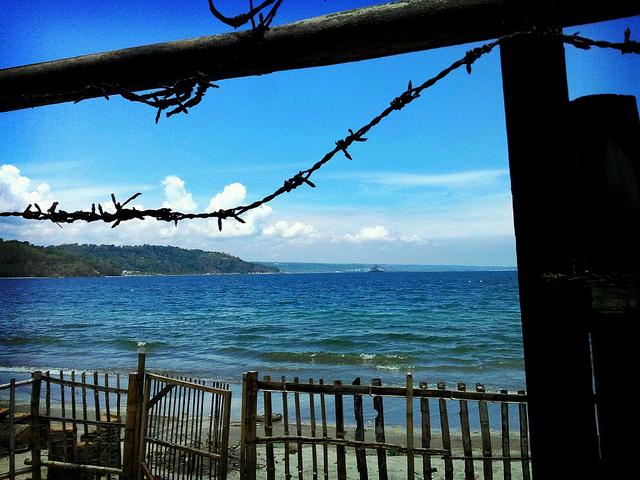 My attempt at an artistic shot.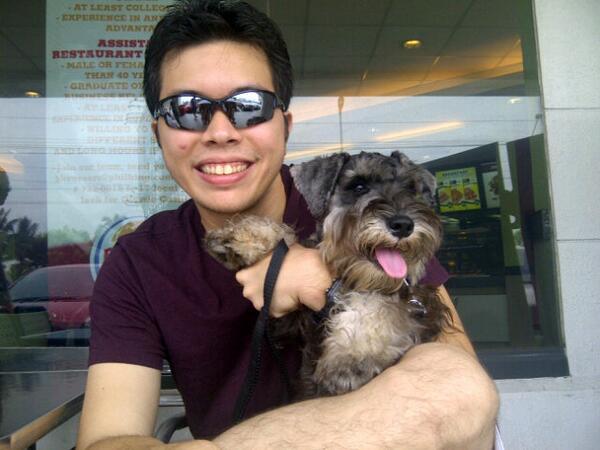 Meet Cooper!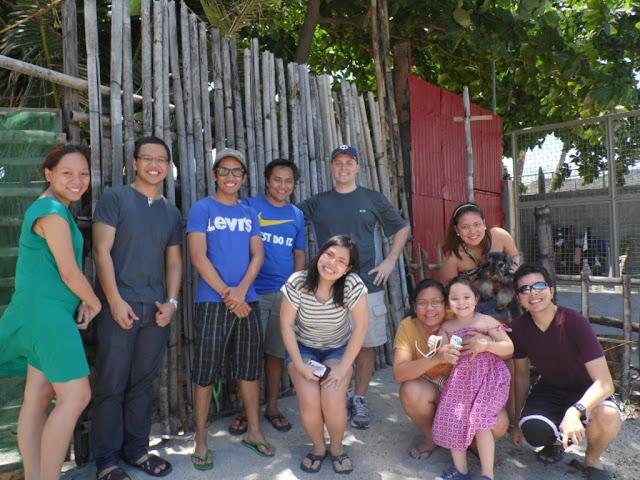 A cool team outing.
Love Blackbeard's Seafood Island? Hate it? Let me know by commenting below, or just
tweet
me!

BLACKBEARD'S SEAFOOD ISLAND
Unit 2091, 2nd Floor, Harbor Point, Rizal Highway,
Subic Bay Freeport Zone, Olongapo City
(047) 251-1027
Facebook: Blackbeard's Seafood Island
Website: http://seafoodisland.net/
View Larger Map