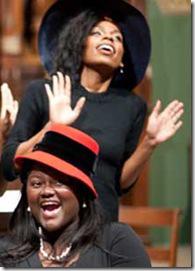 7th Annual Black
   Playwrights Festival
BE Theater Cultural Center
4450 N. Clark Street (map)
thru March 24  |  tickets: $15   |  more info 
  
  
   Read entire article
  
---
BET nurtures new works illuminating the Black experience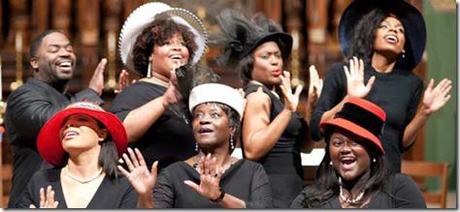 Black Ensemble Theater presents
7th Annual Black Playwrights Festival
by K.D. Hopkins
This is not a review of the work of Black Playwrights Initiative, but rather a retrospective on the program that was formed to provide new works for the venerable Black Ensemble Theater (BET). The festival, the Initiative, and BET are from the heart and soul of BET founder Jackie Taylor. She has a vision for providing not only access to good theater for everyone, but to give voice and honor to Black playwrights and actors.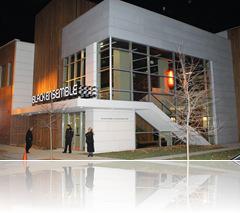 I was asked by an acquaintance if this kind of program is necessary these days. My answer is a resounding yes. There is room, and a need, for expression from the vision of every culture on the planet. Black American culture has contributed to almost every facet of American life and that is occluded under the guise of multiculturalism. Ms. Taylor presents theater from a uniquely unabashed view. The music, mannerisms, and language of Black life in the South and from the Great Migration are celebrated at BET.
The Black Playwrights Initiative is adding fresh vision and a full complement of their multi faceted talents.
I attended the opening night celebration which paid tribute to Regina Taylor.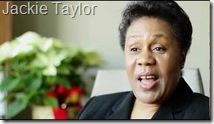 Ms. Taylor is renowned not only for her work as an actress in film and television, but also for her phenomenal stage work both in acting and writing.
Taylor is remounting a production
of her Broadway success
Crowns
at
Goodman Theatre
in Summer 2012.
Crowns
is homage to the hats that Black women have worn to church and in the community. In the tribute to Taylor, there was a scene from
Crowns
that recounted the story of a young woman at a southern Black college. There is a story to every hat. It is so much more than where and how it is worn. Hats represented more than just attire in America. They spoke to your station in life and how you held yourself in great esteem no matter what was going on around you.
The tribute also had a special treat as BET founder Jackie Taylor performed an excerpt from another of Regina Taylor's works, Night in Tunisia. Jackie Taylor portrayed Ma' Dear, a 109 year old woman who loves game shows and wants to talk to Dionne Warwick on the Psychic Hotline. The scene is imbued with humor, wisdom, and emotion as Ma' Dear wants to get an answer for why a child has died. Taylor embodies Ma' Dear, with a red shirt for her head rag and the stooped but strong presence of a woman who has lived through a century of change.