Black Grape smoothie recipe - How to make Black Grape smoothie-grape smoothie-with photo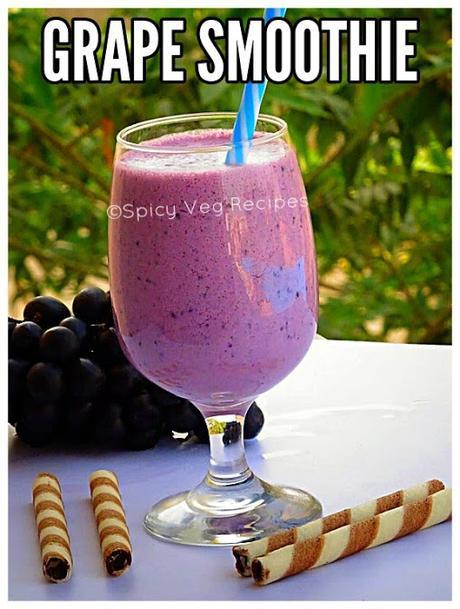 If you like grapes then definitely you'll  like this. This basic grape smoothie is a tasty and easy to make, perfect breakfast treat. 
This healthy grape smoothie preserves the nutrients and vitamins of grape with the goodness of milk and yoghurt.
More smoothie from this blog:
Fig and Banana SmoothiePear and Pomegranate Smoothie
Carrot and Banana Smoothie
Mango and Banana Smoothie
Chocolate Banana Smoothie
Kiwi Banana Smoothie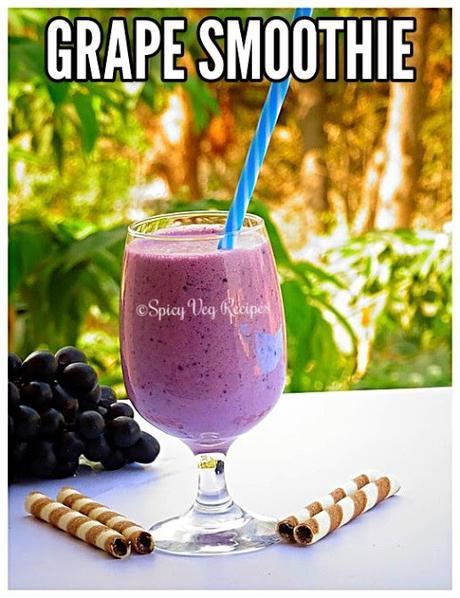 Preparation Time: 5 mins   Cooking Time: 0 mins     serves 2 glasses
Main ingredients:
grapes, milk and yoghurt
Cuisine:
fusion
Course:
beverages
the level of cooking:
easy
Taste:
sweet
Ingredients:
1 cup black grapes

1 cup yoghurt Plain

1 cup chilled milk

sugar or any sweetener as per taste
Method: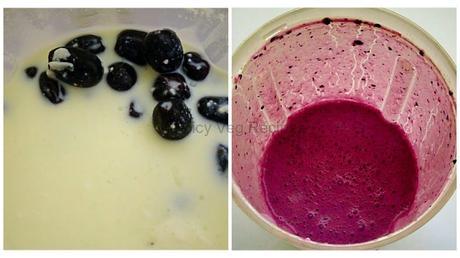 Combine all the ingredients in a mixer and blend until smooth.
Pour equal quantities of the smoothie into individual glasses and serve immediately.