Hey Everyone!
Applying nail paint on nails certainly beautify our nails but making even a simple nail art on it can take you to the next level which make others to look at your beautiful nails and also praise your talent.
Of course, you all know that but we usually make nail art on hands and forget about our toe nails. If you've time then try this simple nail art which draw attention to your beautiful sandal and also your toe nails.This is my second toe nail art which is again quite simple.
Here we go -
I used –
Black nail paint.
Purple and white nail paint.
Nail Art Brush.
Top Coat and Base Coat.
First, 

apply base coat on all toe nails.

Then use purple and white nail paint to get the design you're looking in below pic.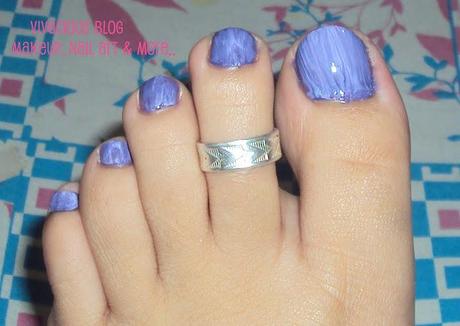 3. Then make a black cat on First toe nail and design of paws on other toe nails.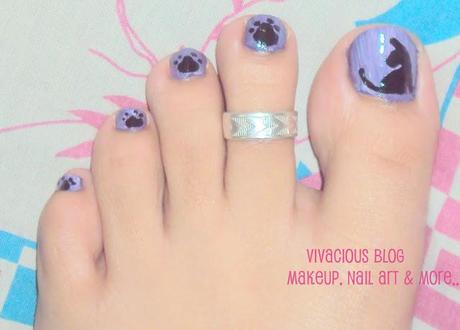 4. Secure it with top coat.
J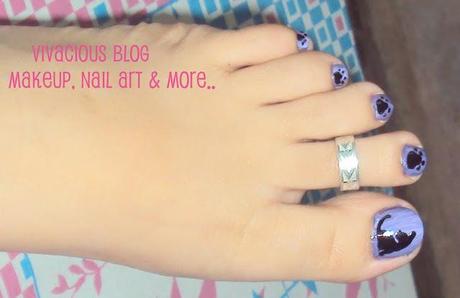 A closer look to the cat. I hope it's looking like a cat not a dog. :P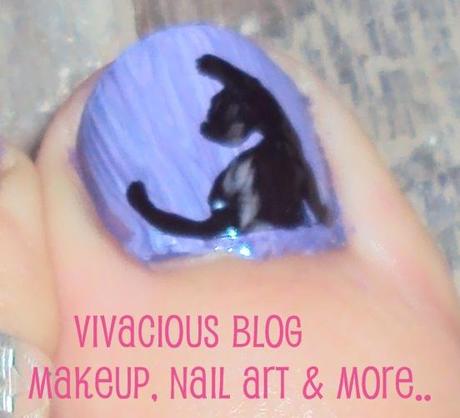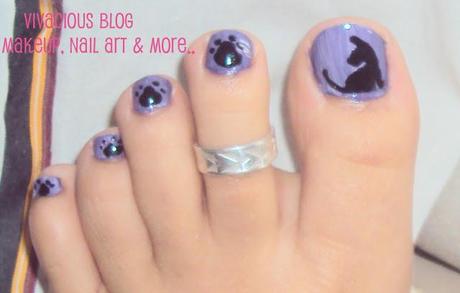 Hope you like it.
xoxo,