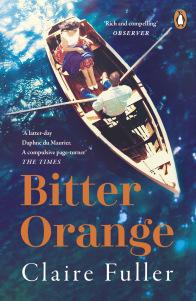 What's it all about?:
'A compulsive page-turner. Fuller creates an atmosphere of simmering menace with all the assurance of a latter-day Daphne du Maurier' The Times

Frances Jellico is dying. A man who calls himself the vicar visits, hoping to extract a deathbed confession. He wants to know what really happened that fateful summer of 1969, when Frances – tasked with surveying a dilapidated country house – first set eyes on the glamorous bohemian couple, Cara and Peter. She recalls the relationship they forged through sweltering days, lavish dinners and elaborate lies, and the Judas hole through which she would spy on the couple.
Were the signs there right from the beginning?
Or was it impossible to avoid the crime that split their lives open like rotten fruit?
What did I think?:
I first came across Claire Fuller's remarkable writing in Our Endless Numbered Days which remains one of my favorite books of all time and a signed copy sits with pride of place on my favourites shelf. After being quite frankly astounded by her debut novel, it was a very easy decision to read her second novel, Swimming Lessons which I also thoroughly enjoyed and hence to make sure I got my hands on the beautiful hardback copy of her third offering, Bitter Orange. Shamefully, it has been sat on my shelves for months now as I just haven't been able to get my act together and prioritise it before now. Thank you so much to Jane Gentle from Penguin UK for letting me know that the paperback had been recently released and I thought it was a perfect opportunity to finally settle down with my copy and disappear into the author's delicious writing style once more.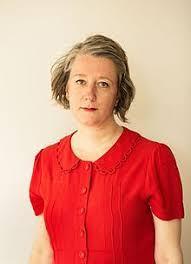 If I had to describe this novel in three words I'd probably choose the phrases sumptuous, evocative and captivating which I have now realised appears to be a pattern whenever I lose myself in a Claire Fuller story. She has a beautiful way of capturing characters, atmosphere and settings which pull the reader in immediately and makes them feel instantly part of the world that they are reading about. In Bitter Orange, we follow three characters staying in the same country house for research purposes. They are Peter and Cara, who are romantically involved with each other and Frances who arrives on her own after the death of her mother to survey some historical aspects of the building.
When the novel first opens, we encounter Frances close to death and the local vicar is trying to unlock the secrets of what really happened back in 1969 between the three main protagonists. We are immediately thrust into a world of secrets, mistrust, unreliable characters and a compelling mystery as the reader slowly begins to unravel not only what happened to Cara, Peter and Frances in the end, but what particular events unfolded to lead them there in the first place.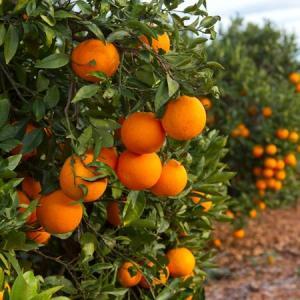 Bitter Orange is a incredibly rich and compelling narrative, gloriously packed with quiet moments with our characters, slow teasers and tasters of the personality of each one of our protagonists and the constant intrigue throughout that makes you want to keep turning the pages. Cara, Peter and Frances are all unique and fascinating in their own right and I adored the fact that they all oozed imperfection. At no point did I find any one of these individuals reliable but oh my goodness, that just made for an even more bewitching reading experience! It's the sort of book I can't tell you anymore about for fear of spoilers but it's also the sort of book that once you finish it, you immediately want to go back to the beginning and read it again, fresh with the knowledge you possess by the end.
Everything is gorgeous in Bitter Orange, from the intricate characterisation to the way the orange was used to represent particular parts of the relationships and the way the setting felt so alive and vibrant that you could almost imagine yourself there. Through Claire Fuller, I walked through a building where parts of it were dilapidated and crumbling and other parts were filled with magnificence, I spied with Frances on Peter and Cara in the bathroom, I listened (or read!) with rapt attention when Cara told us some of her tragic back story and I wondered at Peter's intentions. It's very easy to become enraptured with a story like this if you allow yourself to sink in and enjoy it and I'll certainly be remaining an avid fan of Claire Fuller's work.
Would I recommend it?:
But of course!
Star rating (out of 5):

Advertisements