It's mid-May which means it's BirchBox time again! This month the outer sleeve seems to imply it's a collab with Kate Spade's new Saturday line. However, I don't think it's really a collab, there's just a coupon code inside should you want to grab something from the line. So, what lovely little samples did BirchBox throw my way this month? Let's find out!!!

J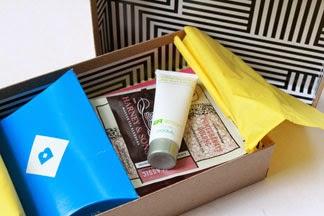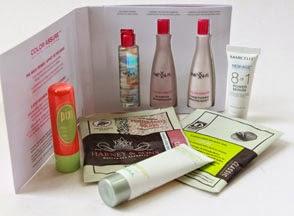 First thing is a surprisingly generous sample from Coola. This is a brand that intrigues me, but I've gotten samples here and there and not been wowed yet, but I'm still always intrigued. I really want to like something!

J

Anyway, this is the Enviornmental Repair Plus Radical Recovery After-Sun Lotion. It's a lotion that uses agave to moisturize, protect and calm sun-exposed skin. Sounds fantastic, but I try to avoid the sun as much as possible, so I feel like I'll have to find a different use for it. I'll probably try it as a plain old moisturizer. I am quite impressed by the sample size though…at least for BirchBox! It's definitely more of what I expect when I hear "sample" from one of these services. So there's a big plus on that – and Coola is cruelty-free as well!

J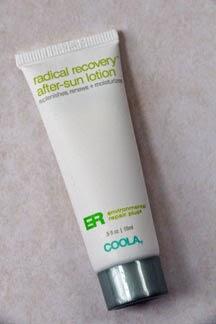 Next I see the Lifestyle Extra. It's some more tea. As I've said before, I'm not the biggest fan of teas because I rarely drink them! However, the flavors of these teas from Harney & Sons Fine Teas are rather unusual. There is a bag of Caribe Tea, which is mix of Green & Black Teas with Tropical Flavors. Sounds good to me! Then there's a bag of Pomegranate Oolong, which is a type of tea that I've never heard of, but I love pomegranates so I'm intrigued!

J

Each packet comes in a silken sachet too, which sounds nice.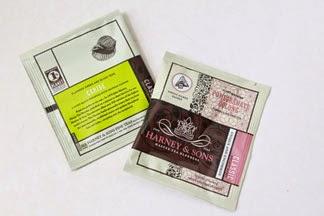 Moving on…there is a surprisingly nice collection of samples from Nexxus. I'm not a fan of Nexxus since I'm almost certain they are not cruelty free, but these samples are really nice! There's a little booklet with a Color Assure Shampoo, Color Assure Conditioner and something called the Color Assure Hair Primer – and they're all in fantastic little mini bottles!!! No foil packets!

J

Granted they are small regular travel samples at 9mL (0.3 fl oz), but they are honest to goodness samples! The Hair Primer is also really interesting. I've never seen a product like this before. The package says it is a "pre-treatment to shield you hair during the shower, helping to repel water and lock-in color vibrancy." I would totally love something that did that, just from a cruelty free brand.

J

Despite the brand, I really like this sample because you get the full hair care system and they're in decent size bottled samples, so more companies start doing this, please!

J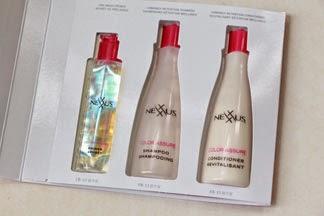 Alright. After that long ramble, let's get into the little pouch! It is the New Age Precision 8 in 1 Power Serum from Marcelle. This is currently exclusive to BirchBox. I feel like Marcelle is cruelty free, but I'm really not certain. Again, this is a nice size sample in a decent package!

J

It's 7mL (0.24 oz) and I feel like you actually have enough to test the product for a couple days so that's a definite plus! What's inside sounds interesting too – it's a "peptide-packed anti-aging gel" that "hydrates, firms, lifts, and plumps fine lines." It claims you'll see results in just one week, which is impressive and there just might be enough to last that long since it's applied once a day!

J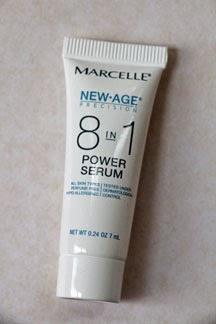 Finally, we have another product from Pixi! I always like getting samples from Pixi because it's a brand I don't tend to look at much, but they have a number of pretty good products! This one is particularly exciting because it's a product I've been eyeing since I first saw one at Target! It is a full size of their new Shea Butter Lip Balm in Coral Crush!!! It's basically a tinted lip balm, but it looks quite pigmented from the bullet, so I'm quite intrigued. It smells like vanilla cake batter - yum! This alone kind of made my box!

J

I'm not sure I ever would have picked one up on my own, but I would always wonder about it, so thank you BirchBox!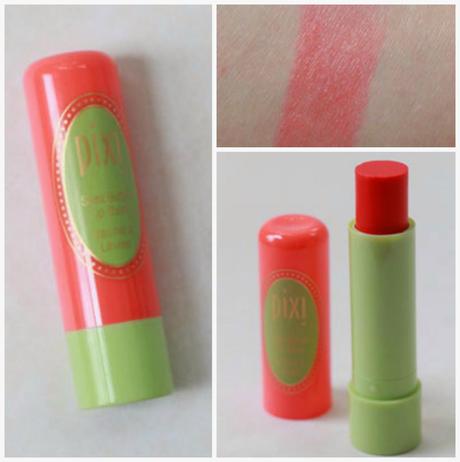 I must say that I am quite impressed with this month's box! No foil packets, all the samples are a decent size and everything sounds at least a little it interesting to me – though it may not necessarily be cruelty free. I think BirchBox might finally have gotten the message about their samples being crap!

J

Well done in May, BirchBox and keep it up…with more cruelty free products preferably!

J

If you're interested in receiving your own BirchBox for $10/month, check out my referral link here, or visit the BirchBox website for more information. Thanks so much for stopping by and let me know how you feel about BirchBox's recent improvements!

J