January's BirchBox was delayed a little this month, though I'm not sure why. It finally showed up last week with it's glorious contents. The theme this year is the "Best Year Ever." So let's see if January is the best month ever, and what this jam-packed box has in store!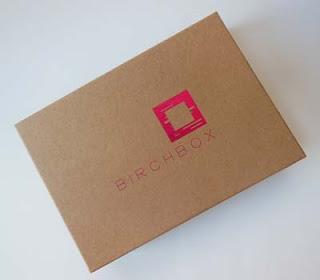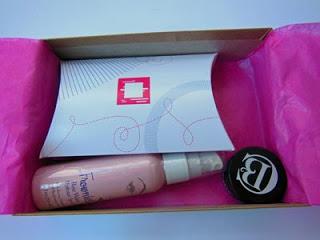 I suppose I'll start with what I pulled out first. It's the Smoothing Marine Cream from Clark's Botanicals. It's an exfoliating moisturizer with glycolic acid that is meant to banish dull skin. I guess that sounds intriguing, but the card goes on to say, "The gentle tingle means it's working." Hmm. I'm not certain I want my face to tingle. It is a decent size sample though. The jar says it can be used on hands too, so maybe I'll try it there first. I can guarantee I won't be purchasing it with a $115 price tag though! :)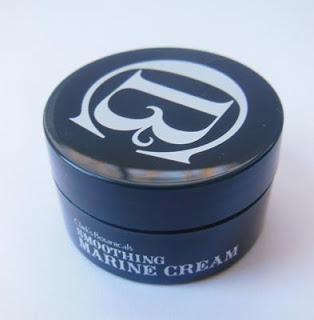 The next thing I reached for, because it was the only thing not in the little cardboard envelope, is a Rose Water Hydrator Spray from Frownies. Never ever heard of Frownies before, but that's often part of the fun. I'm not a huge fan of facial sprays though, but this one sounds intriguing. It says that it "combines the proven anti-aging benefits of rose water and glycerin with antioxidant Vitamin E, hyaluronic acid and 100% pure essential oils." The card says, "This two-in-one toner and hydrating mist balances pH levels while plumping up fine lines with hyaluronic acid." Sounds like a great idea, but I'm feeling rather skeptical about its magical powers.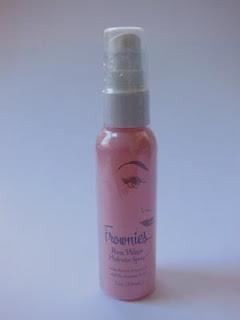 Onto the cardboard envelope. Oh, joy! Another Harvey Prince perfume sample. This one is called Skinny Chic. It claims to not only smell good, but will help curb food cravings. Suuuure it does! :) The scent is a blend of green apples, mint and either lotus blossom or warm amber. The card and the perfume package don't quite match. I definitely smell the apples. I think I may smell amber too, but my nose is not the greatest at detecting scents. I'm not sure if this is just ok, or kind of gross. Regardless, I really don't like the perfume samples! Enough!!!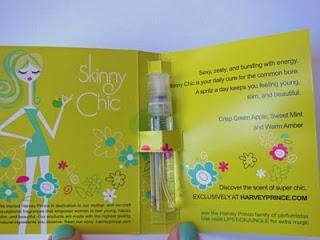 Finally, there is a teeny tiny sample of the Balm's Put a Lid On It Eyelid Primer. I am actually excited about this because I'm always looking for a better eye shadow primer. I will definitely have to test this out, but I would have rather put this month's $10 towards the full size! :) Though the little tube seems super tiny, I would imagine it probably lasts a while since eye primers usually only require the teeniest little amount.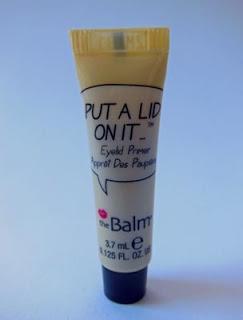 And finally, it wouldn't be a BirchBox without some foil packets hidden under the cardboard envelope! These are not listed as an extra either so they count as crap! There are two generously filled crappy foil packets from Kerastase (which is part of the L'Oreal lineup). Each one is filled with the Masque Chroma Riche. Eh. Not gonna use it for soooo many reasons. It does sound like a nice product, but I won't use things from L'Oreal and I hate hate hate foil packets. They're almost more work than they're worth. I feel like there might be enough product between these two packets to actually give it a try or two though, so that's not so bad. Apparently this mask is "Designed to hydrate color-treated or dry strands." It also has a UV filter to help prevent highlights from fading. Something like this from another company would be great for me, but since L'Oreal tests on animals, I have no interest in trying it.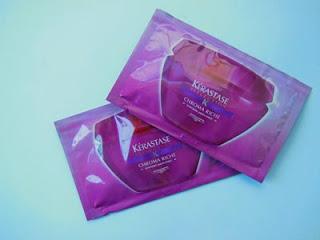 And that's it for January's BirchBox. There's supposed to be some kind of useless poster as well, but they kindly left it out of my box - I actually mean that sincerely because the last thing I need is another piece of useless paper! :) I'm really only interested in trying the Balm's Eyelid Primer, but I guess one thing I really wanna try is worth something, right? I'm really starting to rethink BirchBox. But, for now, I'll keep it up and hope that they improve. Please improve BirchBox! You used to be so fun! What ever could have happened? Oh well. Until next month!!!