It may be a tad bit late, but it's time to unveil my BirchBox for October. Get excited…or maybe don't!

J

I guess this month's theme is "fans"? It's called "Fanfare" anyway. I was kind of annoyed when I received an email informing me that I wouldn't be receiving a box with my item of choice this month (they have a new feature where they email you a few different product choices and you can pick one). I had chosen a Mally Lip Gloss, which I would have loved to try. But no. So…here's the crap (and I do mean crap!) they sent instead.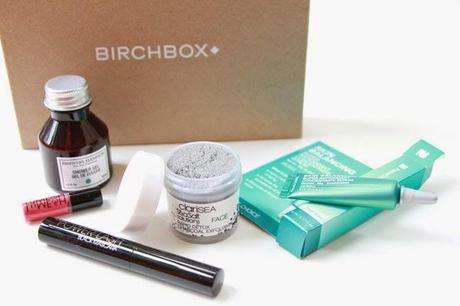 First up is a product that I believe I received in an Ipsy bag a while back. I think I was excited at the time, but kind of forgot about it and never tried it. It is from Clarisea and it is the Rapid Detox Charcoal Exfoliant. It's basically just exfoliating granules that you mix with water. I can't say I'm terribly thrilled by this anymore because I think I'm realizing that my skin is quite sensitive – who knew! The exfoliant is made with sea salt and scorched bamboo, which sounds rather harsh. Since I'm trying to be more delicate with my skin, I can't say this seems like it fits the bill. It is all natural which is kinda cool and I feel like the sample will last a lifetime. Just not too excited.

L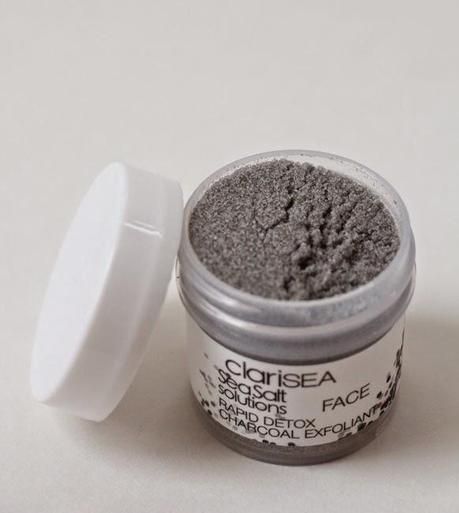 Hoping for better things, there is a cool looking bottle. The cool factor kinda stopped there because it's just a boring shower gel. It is from the brand Essential Elements and it is called the Wake Up Rosemary Shower Gel. It's a nice thick, gooey shower gel and the scent will definitely clear your sinuses! It's not a bad scent, but kind of has that menthol scent that is fantastic when you're congested. I suppose that would wake you up too, but I think of it as better for a cold. So, next time I'm feeling stuffy, I know what I'm showering with!

J

It's an ok sized sample at 1.5oz, though I feel like shower gels run out quickly. Eh. Still not jumping up and down.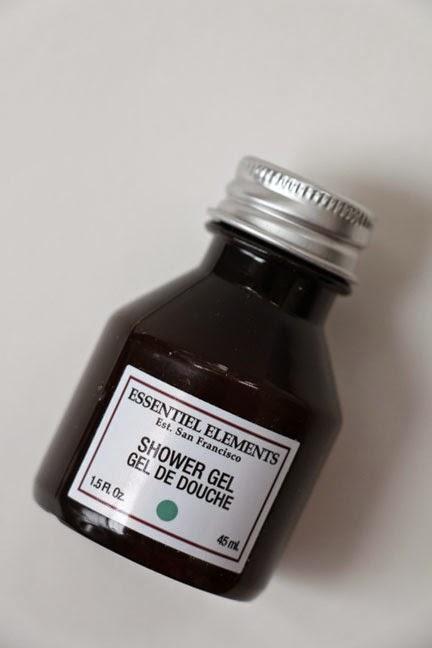 Moving right along, there is a sample from Paula's Choice! I actually placed an order to refill something from Paula's Choice recently, so I know that I like the brand. The sample BirchBox sent is the Skin Balancing Super Antioxidant Concentrate Serum with Retinol. I like the sounds of this, but I actually received the exact sample for free with my order. That kind of dampers my enthusiasm, but then again the sample is tiny. It's only a 5mL/0.17oz tube so it's kind of nice to have an extra to test out a bit longer. Good sample, but just got one free. Still not thrilled.

L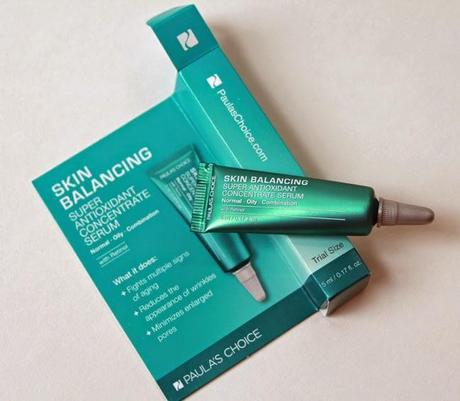 Moving on to the often dreaded little pouch. I'll start with the larger of the two products which is from Model Co. It's a mascara! I always like trying mascaras, but as I think I mentioned in one of these posts recently, I have so many to test out at this point that I kinda don't want any more. This sounds like a nice formula though that "adds length and volume to every lash." Who doesn't want that?

J

It is called the POWERLASH High Impact Black Mascara. I haven't opened the tube yet to look at the brush because I don't want it to dry out before I have a chance to test it. I'm ok with this sample – it's not quite full size, but it's a generous mascara sample. Plus I never find that I use up an entire sample size before it should be tossed anyway. So I'll take this sample…but probably won't try it for a while.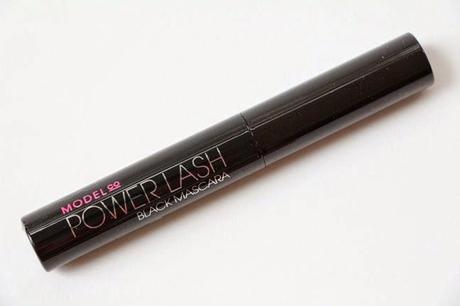 Last but not least, there is a Hydrating Lip Gloss. It's from a brand called LuMESH, which I've never heard of. The shade is "Sadie," which is a pretty kind of nude pink. It is kind of sticky feeling on my hand, but I haven't actually worn it yet so hopefully it's better on the lips. It is the tiniest little sample tube in the world. But much like mascaras, I find it kind of rare that I go through an entire lip product anyway. I just have too many!

J

So, I'll go with this, but I would have liked at least a slightly larger sample.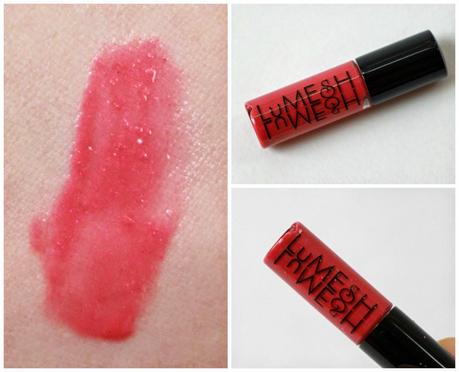 My thoughts? BirchBox still stinks!

J

Ok, maybe just this month's box stinks. With the super tiny samples, a repeat (not BirchBox's fault), and just plain old duds, I'm just not very impressed. And I am actually rather disappointed that I didn't receive the sample I was given the chance to pick myself. On the other hand, BirchBox did give me an extra 100 points to use in their store, which basically made this box free. You win some you lose some I suppose! Impress me next month BirchBox!

J

Ugh. Why do I keep subscribing?

J