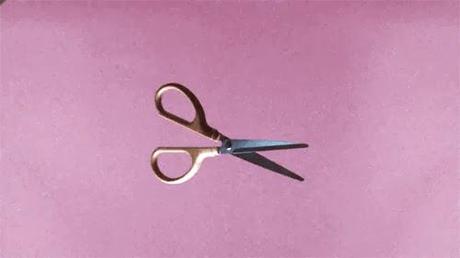 Before I returned to my natural texture my hair was a complete mess. It was dry, fried from excessive use of straighteners and hair dyes, and had gone through years and years of abuse. Overall I had just had enough of having to deal with it every day. So instead of going to a professional hair dresser I decided to take matters into my own hands and shave it all off.
This was a drastic change, but the
big chop
has become a firm favorite for many people with afro or very curly hair who are looking to rediscover their natural texture. However there is also an alternative process which is called
transitioning
.
The Big Chop
This method is not for everyone, but it is the fastest most effective way to get back to your natural texture as you simply cut off all of your damaged hair and start again with a fresh clean slate.
PROS
Having short hair is great because it is very low maintenance. As your hair begins to grow you will start seeing your natural curl pattern and be able to style it with minimal effort.
A big chop is can be a very liberating experience, perhaps more so for some than others but either way it is a great option to kick start your new hair growth.
Because you will be starting with a clean slate you will not have the burden of having to cater for two completely different hair textures as with transitioning.
Seeing your curls and natural texture grow is an amazing opportunity, as you can learn a lot about the kinds of products your hair likes and dislikes early on in the process.

CONS
If you haven't had very short hair before it can be quite daunting and can take a while to get used to. Only do a big chop if you are absolutely sure that you will be able to cope with such a drastic change.
Until your hair grows a few inches your hair style options are very limited.
You will most probably face criticism from friends and family, some may even think you've gone mad even if you explain over and over again why you are doing this. Ignore other peoples opinions and just focus on you!
When you look at old photos of yourself with long weaves or relaxed hair you may start to regret your decision to big chop, but those feelings soon fade away once you see the amazingness of your own natural texture. 
Transitioning
You do not have to shave your head to return to your natural texture. This method will allow you to start using your natural hair routine whilst you wait for your new growth to reach a length that is comfortable for you before you cut off the rest of the relaxed or damaged ends.
PROS
There are lots of ways in which you can style your hair to blend in with your new growth, some of which you may not have tried before such as twists, curl formers, bantu knots, and protective styling.
This method allows you to slowly grow your natural hair without having to deal with the shock of cutting it all off in one go.
Regular trims will get rid of the relaxed ends whilst your natural hair is growing.
There is no limit to how long you can transition. Some people decide to grow their natural hair out until it is a few inches long and then big chop up to the new growth, where as some people transition until their hair is around shoulder or ear length using trims to get rid of the damaged ends. It's entirely up to you.
CONS
Working with two completely different hair textures can be difficult at times, especially if you are not used to your natural texture.
In times of frustration it can be tempting to reach for the straighteners in order to blend the two textures, however over time excessive use of heat will damage the new growth.
The temptation to get a weave or relaxer can become very strong when you are waiting for your natural texture to grow out. 
Transitioning requires a lot more patience as you will have to use specific styling methods and products in order for your ends to match the new growth.
Choose whichever method best suits you and your lifestyle. There will be criticism, and there will be times when you question your decision but the ultimate goal is to achieve healthy natural hair that is your very own unique texture. Stay focused on your goal, and look forwards to learning about how to care for your natural hair.
Share your tips, experiences, and techniques in the comments.
You can also follow me on Twitter for updates, and my Instagram for inspirational photos.