What is the focus categories of BidsByPros for 2014?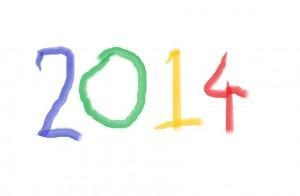 After our great developing effort in 2013, we have gain many followers and daily traffics in our site and the daily blog post for BidsByPros.com. We asked many of our members to help us identify any lacks and to help us improve our site dramatically. We concentrated in one region and gained a better perspective of local professionals target market and the consumers choice for selecting the professionals.
We also narrowed down the site's professional categories to concentrate and focus our attention to their development.
In 2014 we are still actively listening to both sides of consumers and professionals to constantly improve the site's frame.
Here are the categories  we shift BidsByPros.com focus to:
- Real Estate and related professionals
A) Repair and home improvement
Any contractors and handyman needs such as renovation, remodeling, painters, plumbers, electricians, and roofers.
B) Moving and relocation
Moving companies locally or provincial
C) Cleaning Service
Cleaning companies for residential or commercial needs
D) Landscaping and gardening
Any needs for gardening and landscape such as beautification, remodeling, trimming, and constant care
E) Flooring and Carpet
All flooring needs in carpet and hardwood including repair, replacement and cleaning.
- Accountants and CPA Professionals
A) Personal
B) Business
- Electronic and Computer repairs
A) Computer software and hardware care and repair
Repair and or updating any computer of all models
B) Other electronics repair needs
Repair and care for any other devices such as cellular, tablets, and other related needs
- Wedding and Event related Professionals
A) Photographers
B) Florists
C) Caterers
D) Transportation and Limousine Service
E) DJ and Entertainment
To join the team of our locally selected professionals, register with your business name as your user ID and provide us with further information on your business for approval process. It is easy, fast, and profitable. You don't pay a cent for connecting with local consumers. We only charge a 10% commission fee at the end when you finish the requested project. Consider it as contingency fee. You pay nothing upfront until you finish the job and get paid. This is why we are the leading portal in the industry.
At the end of 2013 we also analyzed our traffic and the pages indexed in top Search Engines, decided to offer extra exposure to our professionals. BidsByPros.com banner advertisement is the most unique, yet effective way to build their business brand not only locally but in a global scale.
Make your business viral and build stronger brand with BidsByPros.com banner ads. Contact us today for this great opportunity.

admin