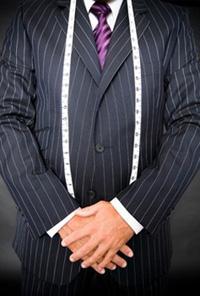 CC: picture is credit to and from mandirabansalstudio
In the last article we gave 8 reasons why we need a talented tailor. Now that we made you carious about professional tailors, lets find the best local tailor shop. Developing a relationship that can last forever with a talented tailor is as important as any other service professional. You value the relationship with your skilled dentist, your trusted mechanic and the local corner bakery for everyday fresh bread just as you need to develop a great relationship with your talented tailor because the tailor designs how you look.
Tips to how to find the best local tailor shop
1- Ask for recommendation.
The best way to find any service professional is to ask friends or people you trust in the community to recommend their favorite choice. One of the easiest ways to inform your trusted circle for recommending the best to you is to post your inquiry in Bids By Pros project format and share it with all your social media networks. The trusted community members also take part in your project message board and make the best recommendation to help you with your need. The next step is to sit back and make a list of recommendations. Check the list for the addresses closer in distance for easy traveling. drop your choices to a few and prepare a day of research on your selected tailors.
2- Avoid dry cleaners tailor.
Your Dry Cleaner tailoring service is for simple alteration. If you are in search of a classic tailor that can work with you to create your fashionable vision, you local dry cleaner tailors are not the best places to look although they are extremely talented and they might offer private tailoring on the side.
3- Look at the tailor's display.
As you walk inside the tailor boutique, look for created pieces and designs by the tailor and see if it matches with your desired fashion. A sample displays in tailor shop, represent the tailors fashion vision and top work.
4- Look at fabric selections.
The main section in every tailor shop is the fabric varieties. Look among the fabric to see your choice of colors and texture. If you cannot find your choice, ask if they have sample books of fabric to offer.
5- How is the tailor's customer service?
As you ask few questions in regards to fabric and samples, judge the customer service and enthusiasts of the tailor to find the excitement and pleasure in the attitude. The tailor friendliness is important for future communication and relationship.
6- A good listener to your needs.
A talented tailor is a good listener and great communicator. A professional tailor listens carefully to comprehend the vision of the client and to fully understand every detail so to create the best custom clothing to the needs of the client.
An experienced tailor knows many tricks of running a healthy business and is communicative, friendly and creative to the needs of the client. Although everyone needs to start somewhere and deserve a chance, but when it comes to tailoring and this artistic creative profession, years of experience is important. Although most tailors are business owners and independent, others might work as an employee of an entity or an enterprise. The best way to find the years of experience is to ask how he or she got into the trade and they would be delighted to share the story. Press this Link to know how to become a tailor.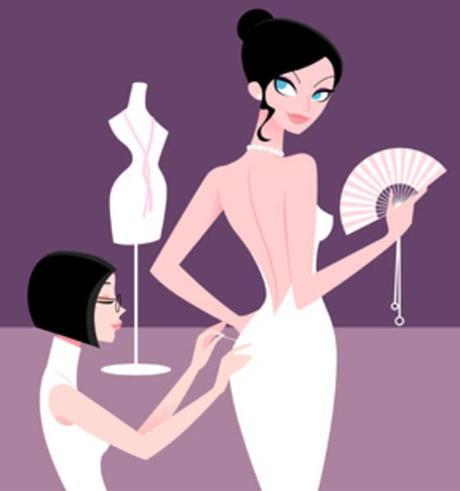 CC: original picture is credit to and from http://www.gumtree.com.au
8- Store decoration and presentation.
Going to a classic tailor is a traditional custom and must follow certain expectations.
Stores cleanliness
Like many other retail business, a tailor shop or boutique must be spotless, free of dust and debris and organized.
Well decoration
Design and decoration of a tailor shop shows the taste and creativity of a tailor. sometimes the design is modern and chic or classic and quaint with old cigar room design.
Service and offerings
A tailor shop service offering leaves a great impression. Many tailors are improving their business and attracting more client base offering extra unique services to please every client. Depending on the decoration and theme of the tailor shop here are current trend:
Offering Italian traditional espresso,
Make it into a gentleman theme and offer cigar and shoe wax,
Full bar and offer "Mixolgy" theme drinks.
Environment
The atmosphere inside a professional tailor shop must represent the theme offered and regardless of the theme it should be focused on creating a professional environment.
When going through the samples and on hand displays, you can see how the tailor keeps up with current fashion and up to date knowledge. The world of fashion is changing rapidly and a great tailor doesn't stay in a room with doors closed. The creativity of a tailor brings your vision to life and manifests your taste of fashion. A creative tailor boldly thinks outside the box to accommodate client's wish.
Tailors display their up to date knowledge in following ways:
The on hand display of samples
Offering fashion magazines
Suggest a new look of current fashion
Use new and improved methods 
10- Master in all designs
A professional and experience tailor should offer skills in making different designs other than shirts and suits and have knowledge of custom making gloves, scarf and over jackets. He or she also should accommodate both sexes tailoring needs and should be knowledgeable in women current fashion and designs.
11- Length of time needed
Depending on how busy the tailor schedule work is, always communicate the time it requires for your custom tailoring and made to order cloth. If you need your suit or garment for a special occasion in a certain date, communicate the urgency with your selected tailor.
The last and important part of your selecting the best tailor is to be aware of the fees and charges involves. Of course depending on how famous and in demand the selected tailor is, the charge varies. The suggestion is not to choose your tailor solely based on budget and pricing. The experience of having to a tailor and get custom fit clothing is an experience. Treat yourself perfectly to this great experience and set aside enough budgets after communicating with the selected best tailor of how much would your vision of fashion cost. To treat yourself, It worth to save money.
At Bids By Pros we are always looking for the best reputable service professional tailors and clothing designers to become part of our expanding community and sign up FREE as a "Pro". Want to be a pro? Check out how easy to become part of Bids By Pros service professional group.
Please feel free to leave a comment.
Don Zilleri