A Beyonce style blazer from Republic!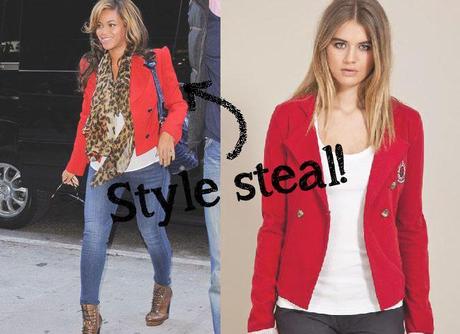 If you love Beyonce like we do and you want to steal the ultimate Beyonce style, you'll just love this gorgeous Soul Cal Deluxe Badge blazer.  This cute red blazer is the perfect addition to a simple jeans and t-shirt look when the weather's a tad on the chilly side, and it is totally rocking the preppy school girl look!
Beyonce Style Steal!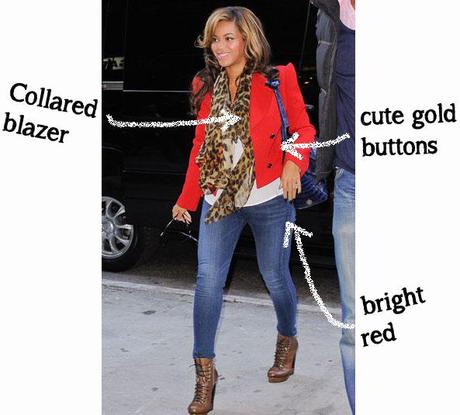 But what's even better is its similarity to Beyonce's amazing red blazer which she was spotted wearing in New York recently.  In true Beyonce style, she has given hers a wild, womanly edge with the exciting addition of a leopard print scarf.  If you love leopard print like Beyonce does, check out our leopard print wardrobe must haves to see how you can add a little oomph to your outfit!
Check out our wonderful Soul Cal Deluxe Badge blazer now and see if you can rock it like Beyonce does!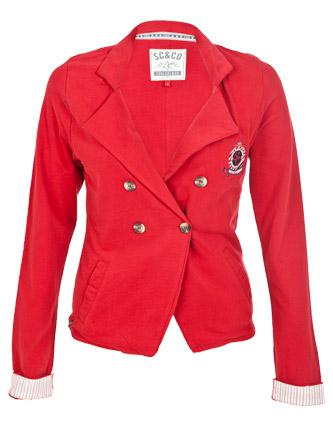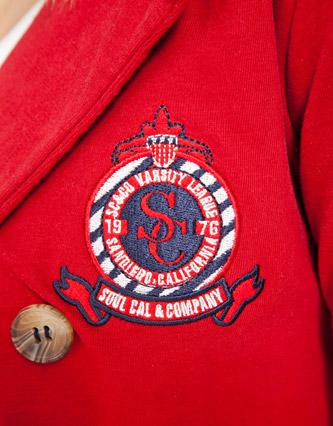 If you're a fan of  Beyonce and you want to imitate the womanly, sexy and famous Beyonce style, make sure you keep an eye on the type of things she likes to wear.  She's known for her love of bold, bright colours, her penchant for glitter and all things sparkly, and all things feminine.
More Beyonce Style Inspiration from Republic!
As well as our trendy red blazer, we've also got some fantastic items that Beyonce fans might love: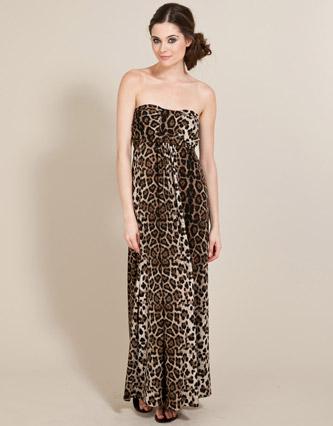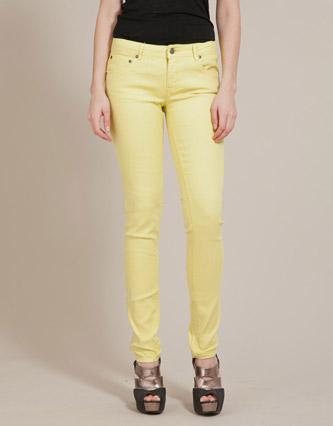 Beyonce knows how to dress to to impress – and we think that this floor length leopard print maxi just screams, "look at me!".  The proud Beyonce has never been one to shy away so stand out with the leopard print dress!  Or how about these bright yellow skinny jeans?  Beyonce has had her fair share of yellow wardrobe loves, and including everything from ball gowns to day outfits, Beyonce has shown her weakness for bright colours.
We hope you've enjoyed our Beyonce style focus!
More celeb style soon!

Magsy x
Social Media Team