A little while a go I received a sample of W1X by
BEX
in one of my
Glossyboxes
which I absolutely fell involve with. I quickly looked up their website to discover that there were three other scents in the  collection.
I contacted the company who kindly sent me two 2ml vials of each scent in the collection (woo hoo! thank you Harriet) all of which are named after and inspired by different areas in London.
These perfumes lasted around about four hours on my skin, and even longer when sprayed onto clothing. Each one has a different character to the other and suit those who are looking to find a signature everyday scent.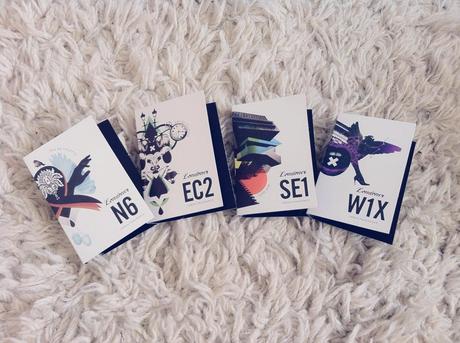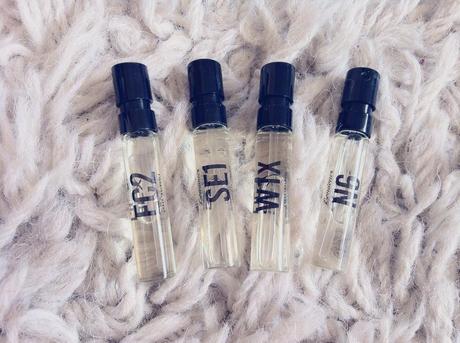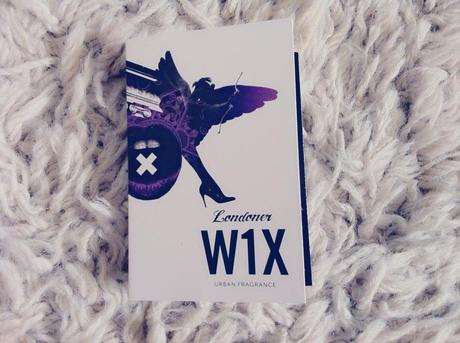 BEX // Londoner Collection // W1X 
Notes: 
Top: Coriander, Bergamot, Mandarin, Neroli 
Middle: Cardamon, Orris, Rose, Ylang, Tea, White Jasmine, Freesia, Violet, Lilly of the Valley Bottom: Cypress, Cedar Wood, Precious wood, Patchouli, Vanilla, Vetiver 
This one has remained my firm favorite out of all of them because it's a really perfect scent if you are someone who loves earthy, fresh smells but want something that is also very feminine. It adapts depending on who's wearing it and gives a really uplifting vibe on application.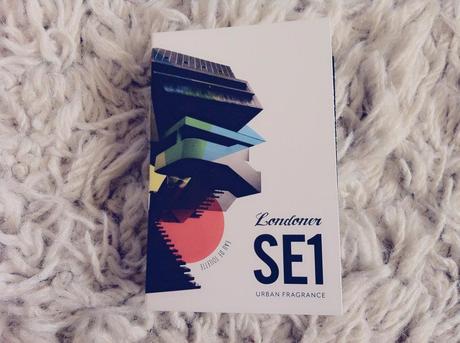 BEX // Londoner Collection // SE1
Notes:
Top:
Aniseed, Bergamot, Lemon, Orange
Middle:
Cardamon, Pimento, Nutmeg, White Jasmine
Bottom:
Drift Wood, Tahitian Vetiver, Sea Moss, Amber
This perfume attracted a lot of attention due to it's unique scent, I even had compliments whilst queueing for the loo! It's soft but loud, spicy but floral and would be perfect for Summer and Autumn.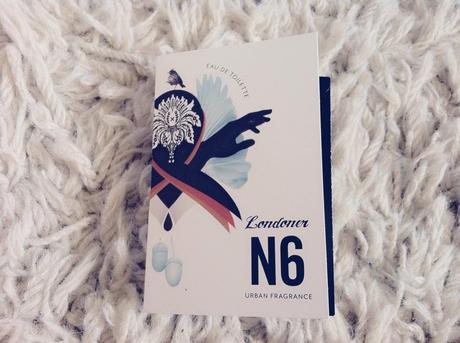 BEX // Londoner Collection // N6
Notes:
Top:
 Peach, Bergamot, Mandarin, Raspberry, Pink Pepper, Aniseed
Middle:
 Cinnamon, Clove, Rose, Geranium, White Jasmine, Violet
Bottom:
 Cistus, Cedar Wood, Sandal Wood, Patchouli, Amber
This is another gorgeous scent that would be perfect for everyday wear. It's one of the most feminine perfumes in the collection and has a lovely warm feel to it. Perfect for first dates and spring.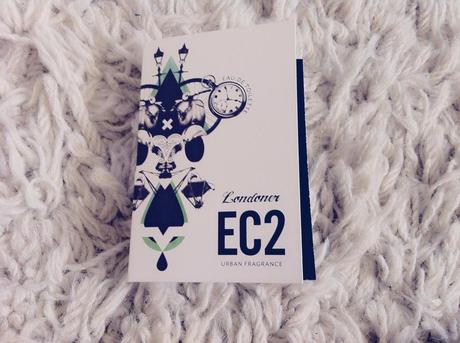 BEX // Londoner Collection // EC2
Notes:
Top:
Lemon, Bergamot, Galbanum Oil, Grapefruit, Lime, Black Pepper
Middle:
 Clove, Juniper Berry, Cinnamon, Lavender, White Jasmine, Nutmeg, Bay
Bottom:
Moss, Cedar Wood, Patchouli, Tonka Beans, Amber, Vetiver
Here are some very powerful notes battling together to make the wearer of this perfume feel powerful and confident. I loved wearing this one on days when I just wanted to go about the day in nothing but comfy clothes.
I hope you enjoyed this post, let me know your thoughts if you own or have tried these :-)

In other news, look what greeted me from my bedroom window this morning!!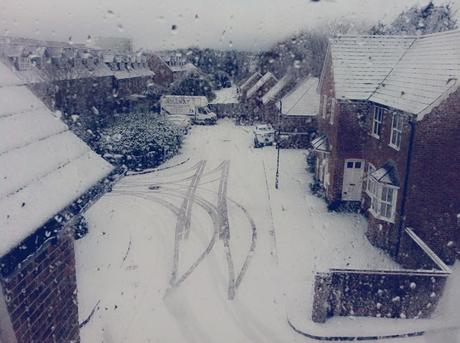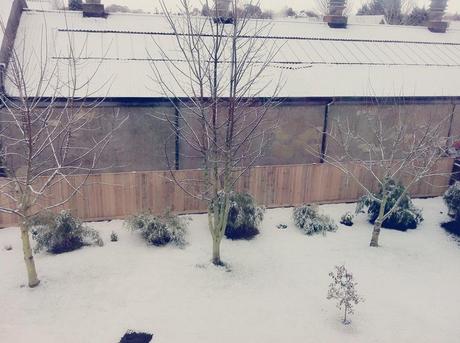 It was my day off today which was spent lazing around, and slowly but surely rearranging the things in the living room.
Do you like my lavender and crystal slippers from New Look?