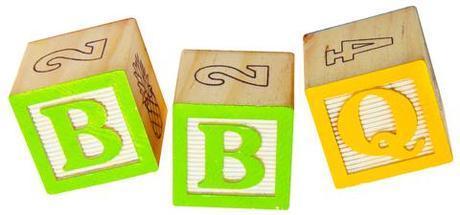 Summer is here, the sun is shining (well, most of the time!) and it's impossible not to love this time of year. One of our most favourite seasonal outdoor activities is to get together with friends and family over a barbecue and eat and drink to our hearts content.
The bad news? New research has revealed the average person consumes a whopping 2,030 calories per barbecue due to the high in fat/high in calories food staples such as burgers and sausages that we crave. This is an additional 3oz of fat - nearly an ounce more than a woman's recommended daily intake and 30 more calories than a woman on a normal diet should be consuming.
Portion control can very easily fall by the wayside as we just can't help popping back for more high calorie food while often washing it all down with alcohol. And, as barbecues tend to roll on for hours as we idly chat, eat, drink and be merry, many of us are unaware of just how much food we do consume.  
A woman will, on average, eat two sausages, two burgers, a rib, a chicken leg, a kebab and a jacket potato, which pushes their calorie intake over the recommended healthy limit. While men can put away: two burgers, two ribs, one and a half chicken legs, two kebabs and one and a half jacket potatoes in one sitting, according to the survey.
So, what can you do to continue enjoying barbecues but keep your calorie intake more in check?
British Dietetic Association spokesperson, Anna Raymond says: "Make sure your guests can pack out their plates with lots of fresh salads. Try to limit your portion to just one plate and fill up with salad rather than bread and try to alternate each alcoholic drink with a glass of water."
Nutritionist Jayne Wilson says: "As Brits are becoming heavier, summer is a good time to change your eating habits, but this doesn't mean you cannot still enjoy a barbecue. Fish, chicken, seafood or turkey marinated in plain yoghurt, herbs, spices or chilli, is a great alternative to burgers and sausages or sugar-laden marinades. Snacking on vegetable crudites or fruit kebabs at social occasions rather than crisps and dips will also help avoid hidden fats."
Alternatively, go vegetarian at barbecues! Veggie burgers and sausages are naturally lower in fat as are vegetable kebabs.