There have been some very stylish wedding trends over the last twelve months, some of which were definitely influenced by the Royal Wedding with formal weddings a definite must and lots of black tie affairs. At the other end of the scale, there have been some great trends for more informal weddings. With un-iced cakes and a softer look more natural look, the choice for many couples all over the world.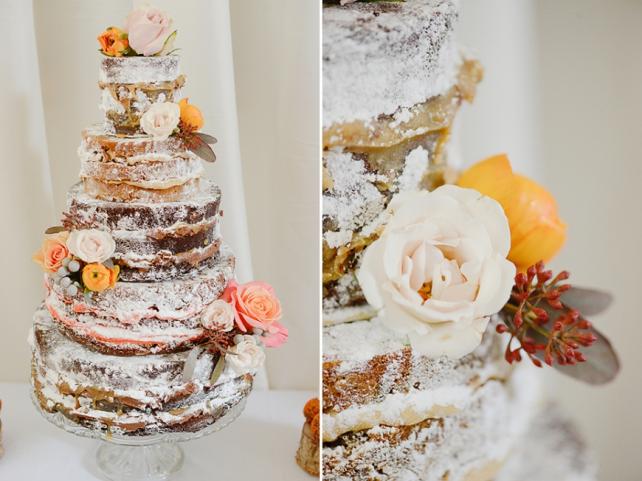 Whether it was a formal or more rustic wedding, people enjoyed new trends which included luxurious candelabras, classic crystal chandeliers or beautiful soft lighting from candles – it was very much a personal choice that many brides and grooms opted for.
When it comes to flower arrangements, there have been some gorgeous trends with peonies being at the top of many brides' lists of most popular wedding flower. Other superb wedding blooms were wonderfully scented garden roses. Centrepieces included resplendent terrariums containing superbly arranged pebbles, succulents and flowers as well as other well chosen objects like shells.
One very stylish trend was to send out personalised wedding invitations that were simple washes of fabulous color.
Following the Royal Wedding many couples decided to opt for a family crest designed specifically for their wedding day. These wonderful seals can be used on all the stationery for the special occasion. One company that offers a great service is called Ceci in New York.
Cocktails also featured at wedding receptions and this included some marvelous concoctions that make very cool wedding drinks to sip on. One extremely popular trend was to make up artisanal cocktails using ingredients like elderflower and the cocktails have garnishes of herbs or candied ginger. When it comes to tastes and flavours, truffles have proved to be really trendy at weddings and pop up all over the place – truffled popcorn being one of them.
Wonderful Wedding Gowns & Veils
Brides too have been wearing wonderfully stylish and secretive long veils, again this was very much influenced by the Royal Wedding with Kate Middleton's choice of veil really catching a girls' wedding imagination. This style of veil is just so classy!
When it came to bridal gowns, there was a wonderful choice with many brides choosing to wear designer bridal gowns whilst others preferred the vintage look. Thanks to the Internet a lot of smaller designer houses got a look in too.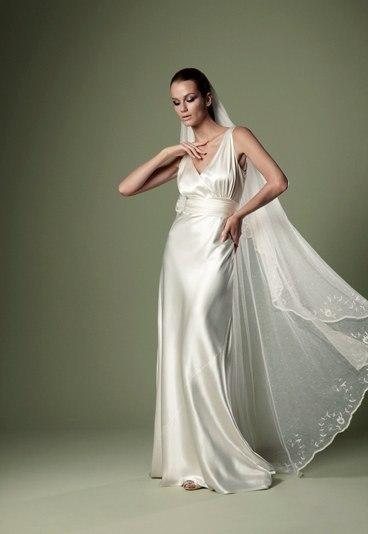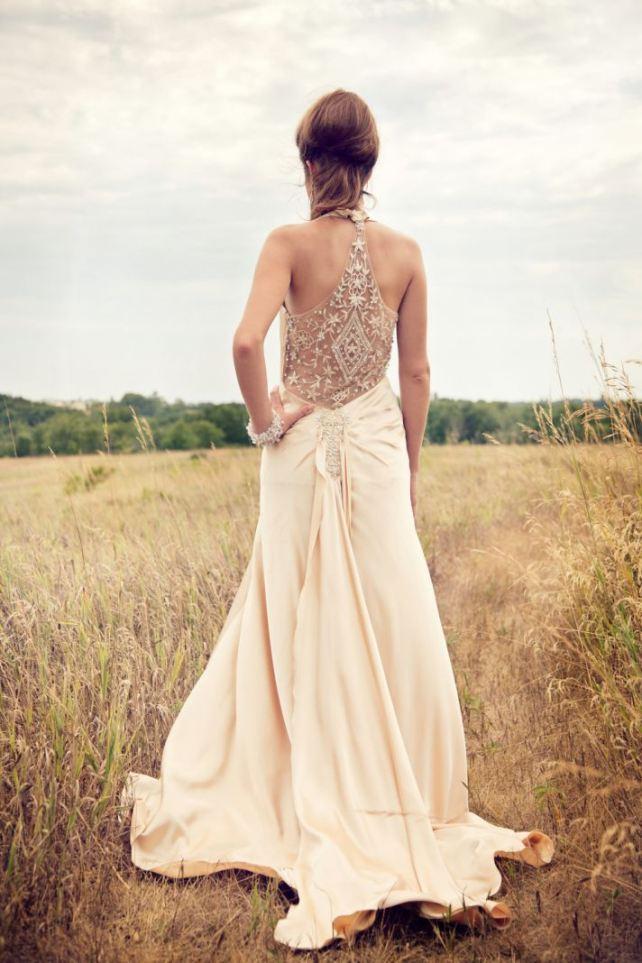 Source: onewed.com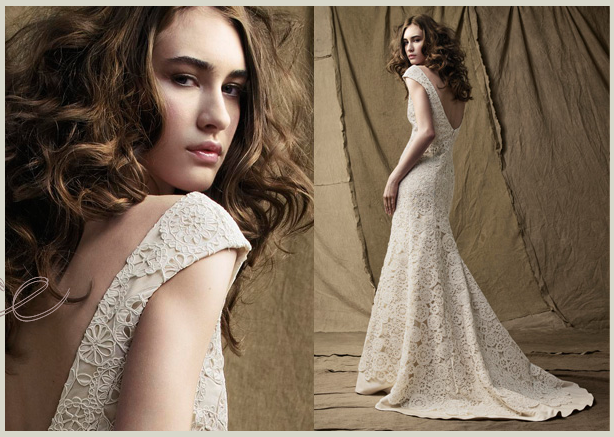 Source: weddingdressesshop.us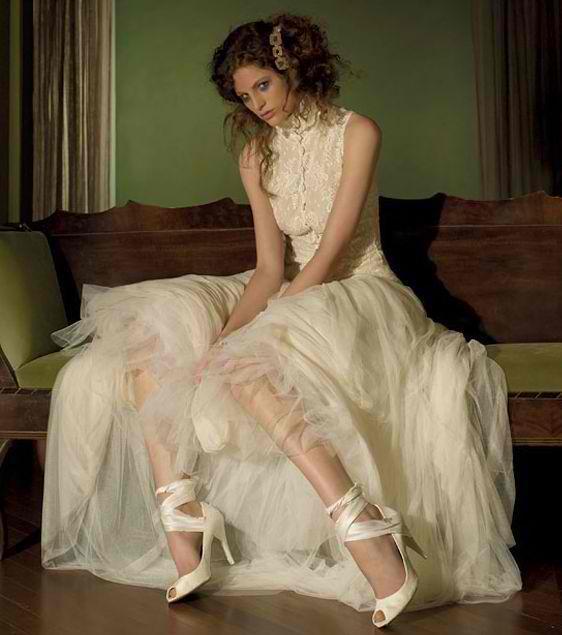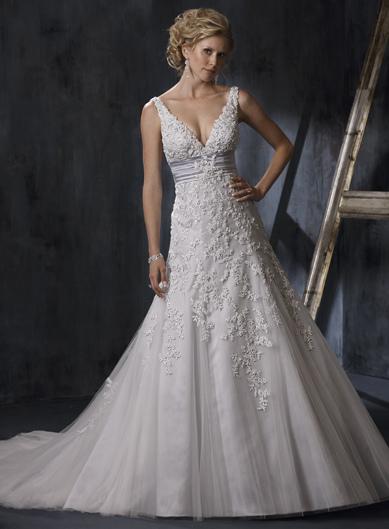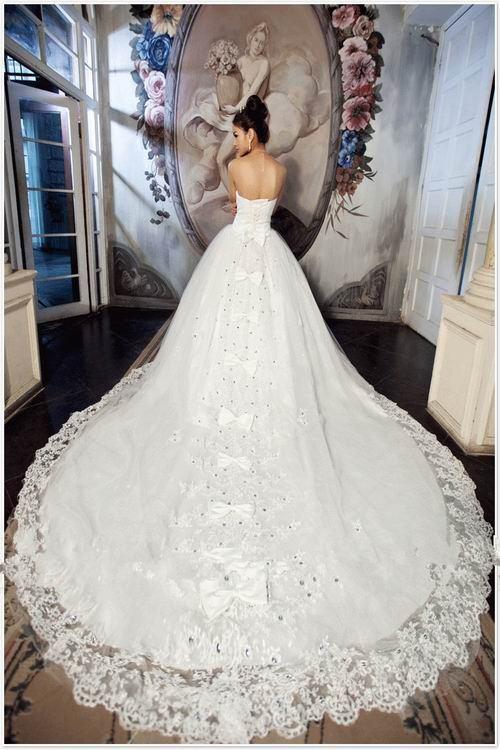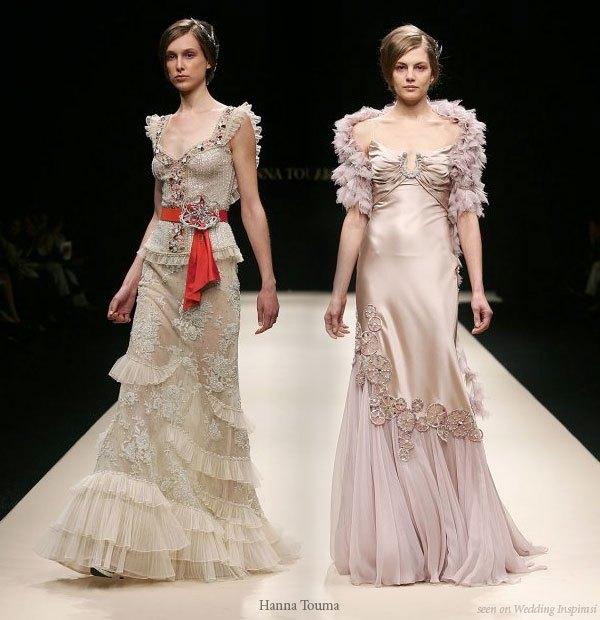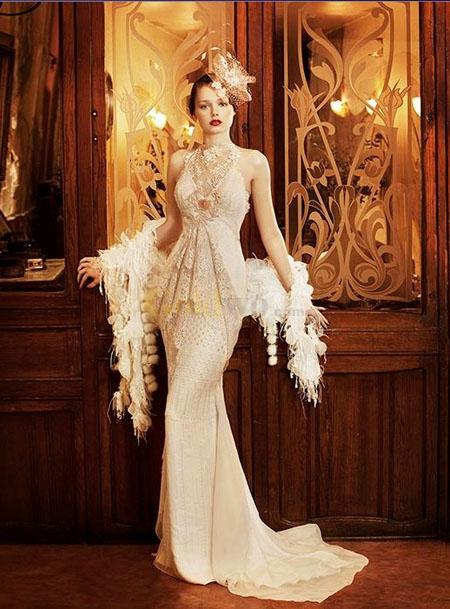 Wedding Bouquets
One other gorgeous trend that we've seen emerging in late 2012 are the brooch wedding bouquets that many brides and girls wore at their weddings. These DIY brooches really personalise a wedding in a very stylish way. The brooches also make superb keep-safes of a very special occasion.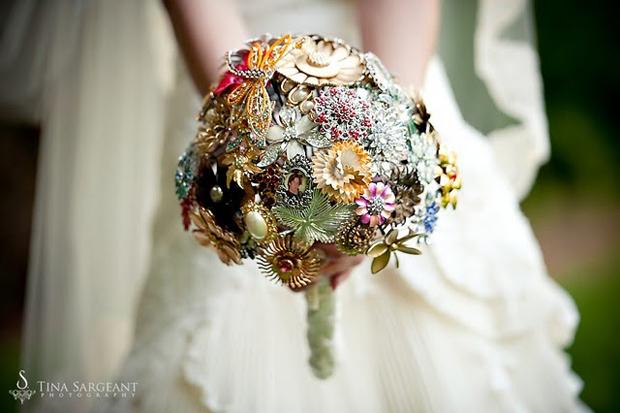 Source: pocketfulofdreams.co.uk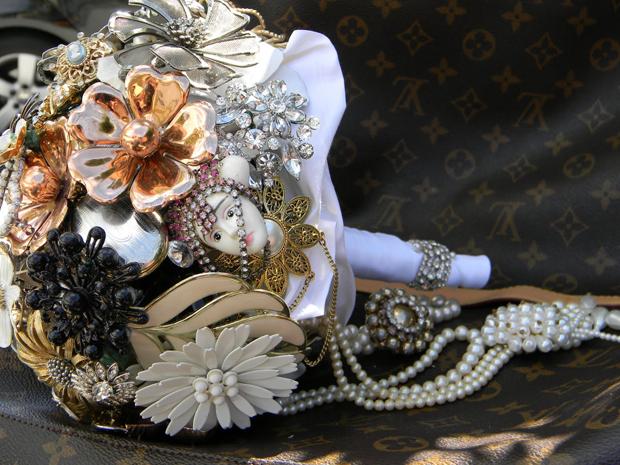 Source: pocketfulofdreams.co.uk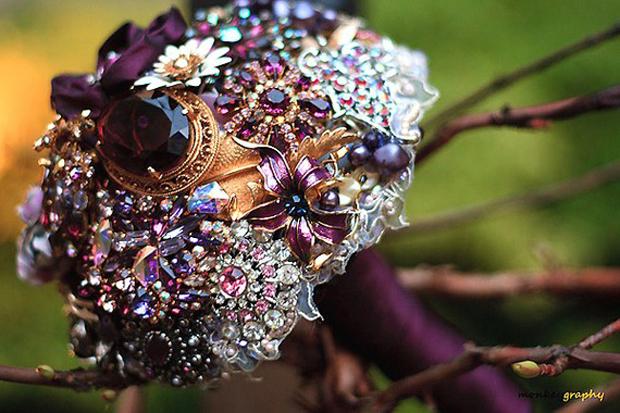 Source: pocketfulofdreams.co.uk
Getting Married Abroad
More and more couples decided to get married abroad over the last twelve months. The trend it would seem, is getting even more popular as it could prove to be even cheaper to tie the knot in a foreign land than to get married in the UK. Combining a holiday and a wedding can be very cost effective for wedding guests too!
Another fabulous trend was to have banquet style tables at wedding receptions – this is very classy looking. You get to really personalise the look of the table with all sorts of centrepieces as well as lanterns and vases which can really make an already impressive wedding spread look even better!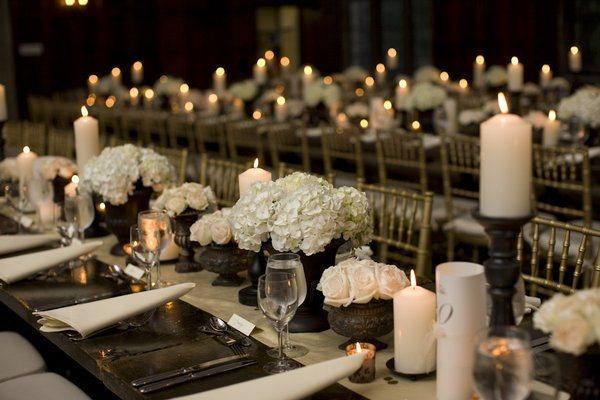 Written by: Natasha Brown – an independent fashion and occasionally wedding blogger.