The bride and groom are not the only two people at the wedding. When you look for wedding fashion trends, you need to consider what your bridesmaids and groomsmen will be wearing. It is more important to have the right style of dresses for your wedding entourage than for the men, but neither should be overlooked.
Here are five trends for your female entourage to consider. Additionally, as you are planning your wedding, think about the body types of your bridesmaids. Not everyone looks great in the same dress. Going with one dress style can actually make your pictures look wrong – instead allow your party to choose something in the same colour, but with something that truly works for them and their body type.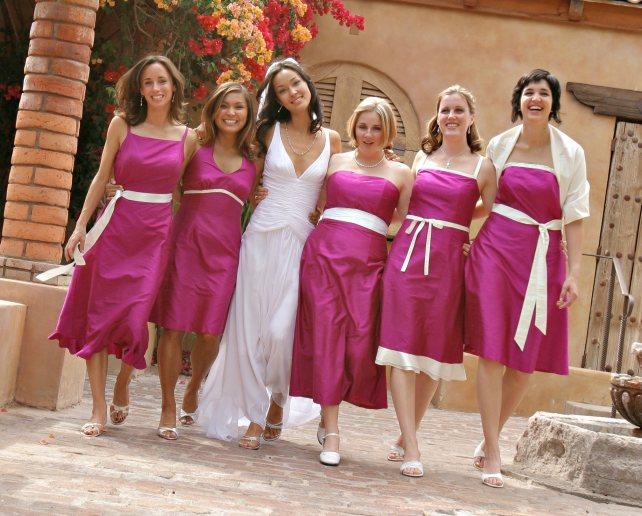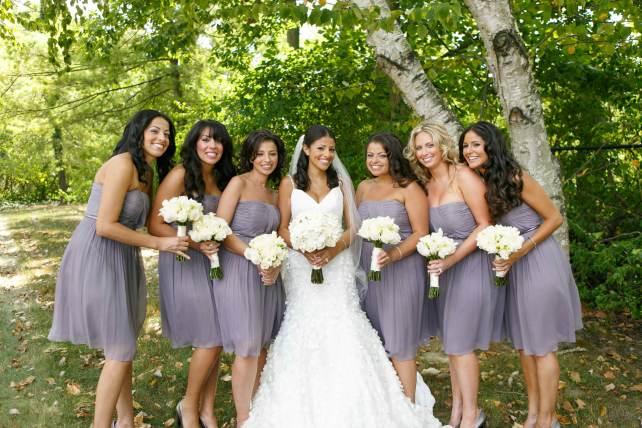 Illusion necklines make the cut
Illusion necklines are not only for the brides. They are also for your bridal party. These necklines offer sheer fabric that can truly transform a gown. They have become more popular since the Royal Wedding. They can also help accentuate your bridal party a little more than some of the more traditional concepts out there.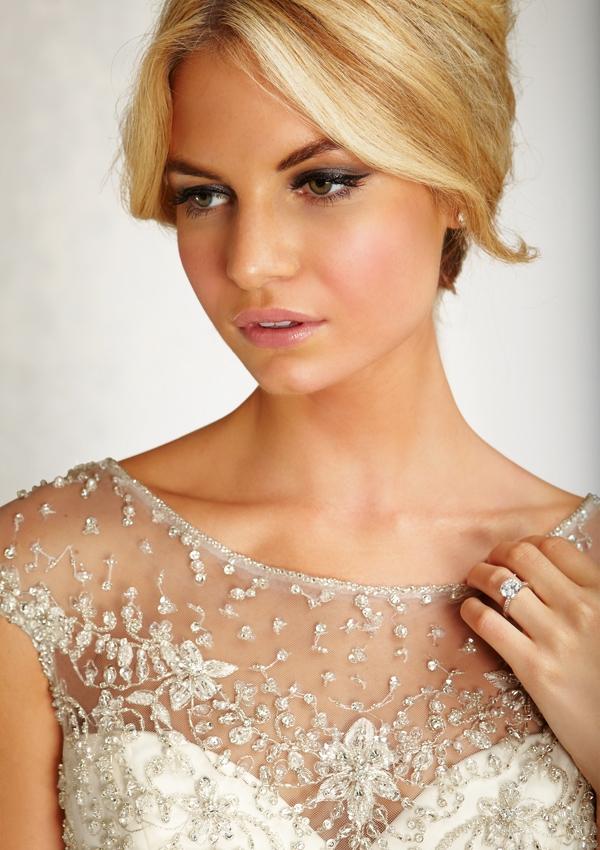 Lace is always a trend
Even if they are your bridesmaids, lace is a fashion trend. Lace is not just for the bride. Lace around the neckline, as a multiple layer for the dress, or for the belt can look amazing on the right person. It has been a time honoured tradition for a reason more than just because it was available in those earlier years when other options were not. If you have handmade lace there is nothing wrong with adding it in.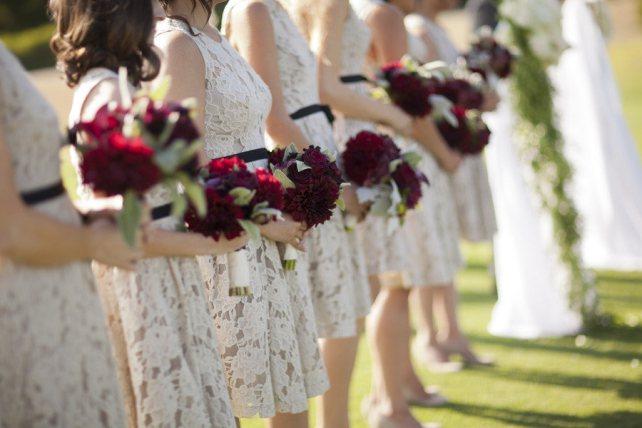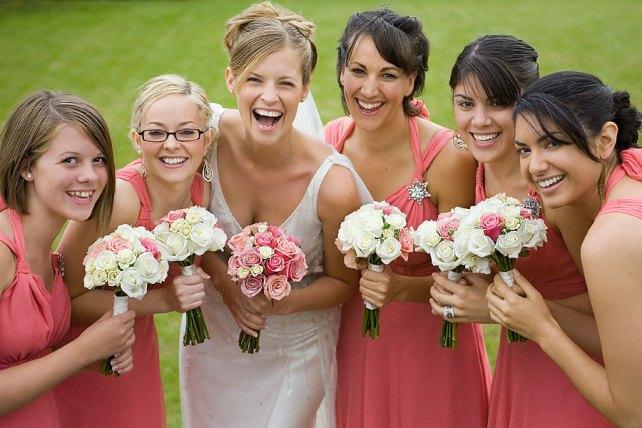 One shoulder styles
In recent years the trends for bridesmaids to have one shoulder covered has increased. Even the bride has chosen this trend. The shoulder strap is often an inch or two wide. It can be pleated, gathered, or simply straight material. The neckline is often flattering for most body types and it takes care of the troubling strapless dress. Strapless dresses bring in issues of bras and what you can do to hide the back of it too with a plunging back on the dress.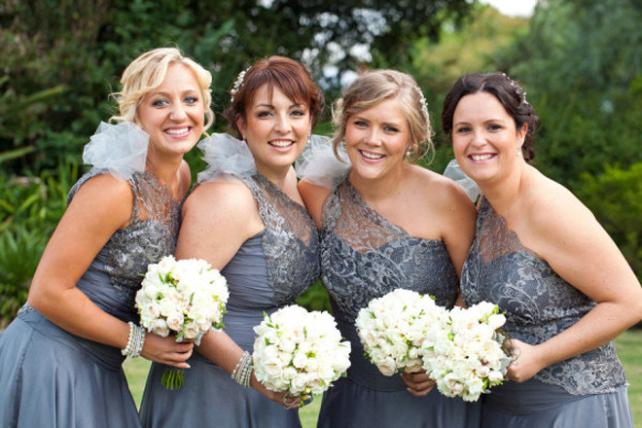 Peplums are just as popular
Bridesmaids can be flattered with peplums just as much as the bride. If you have some body types in your wedding party that would look better in a suit jacket for the flare around their waist, then consider the peplum style of dress. Your other bridesmaids could go with a different style in the same colour, with a matching neckline and width, but everyone can feel they have actually matched their body type.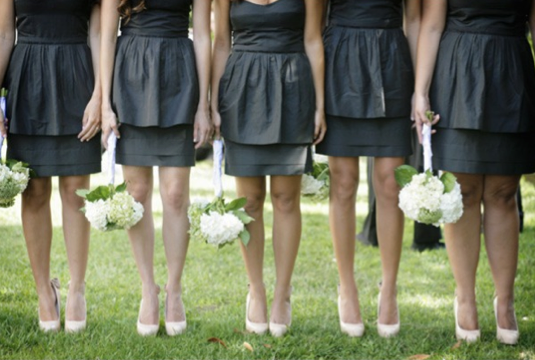 Ivory or White
It has always been considered taboo for a wedding guest to show up in white, even at the bridal party. Yet, this tradition has changed in recent years. The trend has gone towards wearing ivory as the bridal party while the bride is in white. It is a matching look without the break in tradition. It can also offer sophistication to the overall look.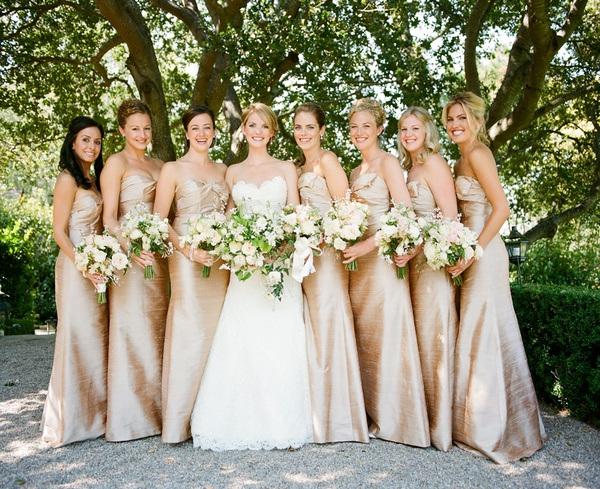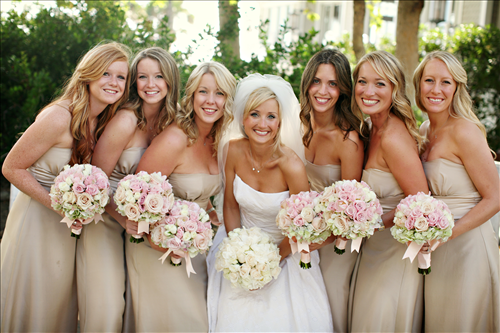 Written by:
Natasha Brown
– an independent fashion blogger and bubbly fashionista.