Imagine yourself getting caught in an unexpected and unfortunate survival situation. Now, think about what type of best survival knives you want to be on your side in this condition. Maybe you would be happy enough to have a survival knife with you. But since we have learned how being prepared has forever been better, definitely, you would want to have the top survival knife possible.
Ka-Bar Becker BK2 Companion Fixed Blade Knife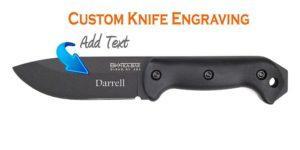 These top knives are known for their top standard military, sporting, hunting as well as outdoor survival knives. You can bring this with you for your next camping and hunting trip as it is durable and lightweight. It is made of a 1095 cro van-steel blade that is perfect for outdoor activities such as skinning game, splitting kindling, or even herbs and chopping spices for your campfire grill.
Gerber BearGrylls Ultimate Knife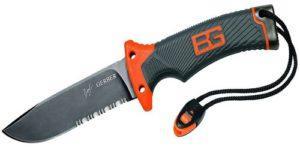 Collaborations with Bear Grylls produced a great outcome in the development of the 4.75 inch Gerber Bear Grylls survival knife that can support you even in the toughest of atmospheres. Some of the top features are its ergonomic grip which makes it a relaxed hold.
The reliable stainless steel blade is composed of a flexible serrated edge. The half-serrated blade is designed for fast work of cutting rope and other materials. It has a complete tang construction and solid stainless steel in order to serve full durability and amazing edge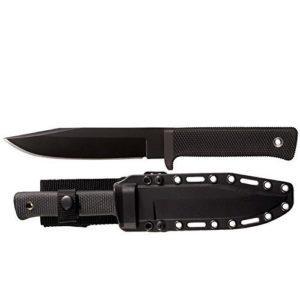 retention. This is highly advised to every backpackers adventures and hunters in the wilderness.
Cold Steel Kraton SRK Handle, Black Blade
Gerber 22-01629 LMF 2 Infantry Black Knife
This one has 3/16 solid thickness made of stainless steel AUS 8A which is perfect enough for any of your slight work, yet perfectly capable of slashing, cutting, and skinning strokes at the same time. It gives the sturdiest potential and edge configuration, without sacrificing quickness.

Decades of improvement has made Gerber unstoppable when it comes to
best survival knives
. They have engineered the ten inch Gerber 22-01629 LM2 infantry black knife with 4.8 inch blade to support your survival in any situation even the worst ones. You can use it for building a survival shelter, cutting firewood or even cutting through your seat belt since this knife has been shaped to adapt a big range of situations.
These are just a few of the worlds best survival knives . Anyway, they are tools that everyone should keep and honestly consider since they have been verified to be very helpful in a range of conditions.