When dining at

Santino's

in Oslo I thought the dinner would be the highlight of the evening (besides the company), but it was not so. This might not be entirely the chef's fault as I am not a huge fan of Ravioli, but with the right filling I'm sure I'll come around someday.
The dish
I had the PASTICCIATI with Meat sauce, Mozzarella, Parmesan and cream. It was a bit sickening, probably the combination of parmesan and ravioli. Today was not the day I was going to come around.
Price: 169 NOK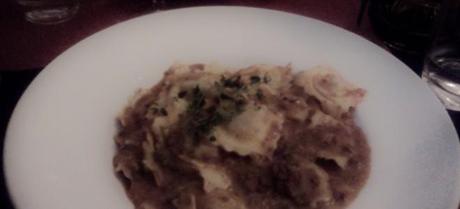 PASTICCIATI @ Santino's
But on the plus side if I am ever looking for a good (actually  a lot better than good) Panna Cotta, then Santino's is the best choice! WOW.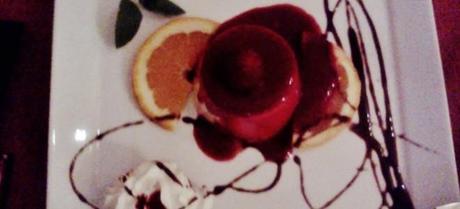 PANNACOTTA AL CAFFE @ Santino's
The menu
The choices are many, whether you want salads, pasta, or pizza. This is a perfect place to go for a large group of people as everyone surely will find something they like on the extensive menu. If they like Italian of course. There is even a house wine that actually carries the name of the restaurant.
Atmosphere
Santino's has a clean interior design, is located in a quiet street opposite the very popular Rice Bowl. Inside Santino's restaurant it usually looks quiet from the outside, but once you enter you see this is because the premise is much larger than it looks like. Having a lot of seats, most of the people are first seated inside where there are no windows.