I'm a capable researcher using electronic technology (not to mention, that I work for a College and have great resources at my disposal). I was searching for someone's–anyone's–contemporary classification of the world's best opera singers. I found a link to a dated USA Today article naming the best stars of the 1990′s. Interesting. But far from  up-to-date.  
I wanted  to skip the venerable legends who are still alive but sing only occasionally, if at all. For the purposes of this list, I wasn't looking for promising up-and-comers either, though they may be the subject of another post.  
Who are the opera stars of today? Whom are we seeing onstage, watching with awe and admiration?  
Since I didn't have any contemporary articles to from which to choose candidates, I asked my "Operatoonity" followers on Twitter to help me put together a slate of  favorite current performers.  
Here then are all the male stars identified as top-of-the-heap. Which are your favorites?  

Roberto Alagna
Roberto Alagna
 - Marcelo Álvarez, Argentine lyric tenor  
 - Lawrence Brownlee, American tenor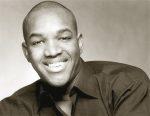 Tenor Lawrence Brownlee / photo by Andreas Klingberg
 - Plácido Domingo, Spanish tenor and conductor  
 - Gerald Finley, Canadian bass-baritone  
 - Juan Diego Flórez, Peruvian tenor  
 - Ferruccio Furlanetto, Italian bass  
 - Thomas Hampson, American baritone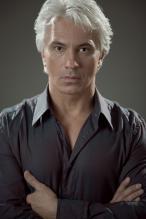 Dmitri Hvorostovsky
 - Jonas Kaufmann, German spinto tenor  
 - Simon Keenlyside, British baritone  
 - James Morris, American bass-baritone  
 - René Pape, German bass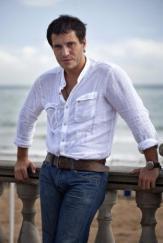 Bass-bari Erwin Schrott
 -  Erwin Schrott, Uruguayan bass-baritone  
 - Stuart Skelton, Australian heldentenor  
 - Bryn Terfel, Welsh, bass-baritone  
 - John Tomlinson, English bass  
 - Ramón Vargas, Mexican tenor  
Tenor Ramon Vargas
Did I include your favorite male performer singing opera today? Write-ins are, of course, welcome in the comments.  
Stop back tomorrow for the women!
And a special thank you, to all those providing input on Twitter.