As promised, here are the female artists that a discriminating, opera-loving group of Twitterers suggested as the best women performing today. Now, as I mentioned when I posted the men's list, I was seeking a list of opera greats who are not just living but are performing and can still "cut the mustard," as Stephanie Brooke said. 
So that's why you don't see opera great Jessye Norman on this list. Nor do you see promising up-and-comers such as Latonia Moore, Ailyn Pérez (whom I just saw in Opera Company of Philadelphia's Romeo and Juliet and reviewed very favorably), and Amber Wagner. 
Unable to find an already published list from which to draw, this USA Today article naming the best stars of the 1990′s was too old, I created my own, with a little help from my friends. 

Anna Netrebko will sing Anna Bolena for the Met in 2011-12
Besides being recording favorites, some of the singers such as Cecelia Bartoli and Anne Sofie von Otter are frequently enjoyed in live recitals. For a wonderful write up of Anne Sofie von Otter's New York recital, see this post at Opera Obsession. Others like Angela Gheorghiu might be has-beens next year if they keep pulling out of Met productions. (Was her nose bent out of shape because images of Anna Netrebko as Anna Bolena appeared to dominate the marketing collateral for the Met's 2011-12 season?) 
So, what do you think? Have I included your favorite(s) in the list below? If not, please feel free to include in the comments. 
 - Cecilia Bartoli, Italian mezzo-soprano 

Olga Borodina
 - Olga Borodina, Russian mezzo soprano 
 - Heather Connolly, American colortura soprano 
- Fiorenza Cedolins, Italian soprano 
 - Diane Damrau, German lyric coloratura soprano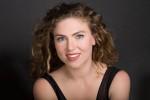 Annette Dasch
- Annette Dasch, German soprano 
 - Natalie Dessay, French coloratura soprano 
 - Mariella Devia, Italian soprano 
 - Joyce DiDonato, American mezzo soprano 
 - Renée Fleming, American soprano 
 - Angela Gheorghiu, Romanian soprano 

Anja Harteros
 - Anja Harteros, German soprano 
 - Magdalena Kožená, Czech mezzo-soprano 
 - Aleksandra Kurzak, Polish coloratura soprano 
 - Waltraud Meier, German dramatic soprano 
 - Anna Netrebko, Russian soprano 

Patricia Racette
 - Patricia Racette, American soprano 
 - Sondra Radvanovsky, American soprano 
 - Dorothea Röschmann, German soprano 
 - Rinat Shaham, Israeli mezzo soprano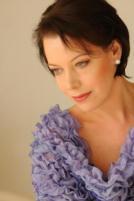 Nina Stemme
- Nina Stemme, Swedish soprano 
 - Anne Sofie von Otter, Swedish mezzo-soprano 
Don't forget to check out the male singers identified as the best in the world today. 
And thanks again to the lively informed Twitter "opera" community for their recommendations!