I have a lot of  bronzers in my makeup collection and I realized that most of them are by Physicians Formula,. a great makeup brand that I believe is known best for their great bronzers. I think I counted about 8 different bronzers by Physicians Formula. I honestly think there were only 2 that I wasn't crazy about. But  I wanted to pick my favorite 4 that I use the most and share why I like them with you :)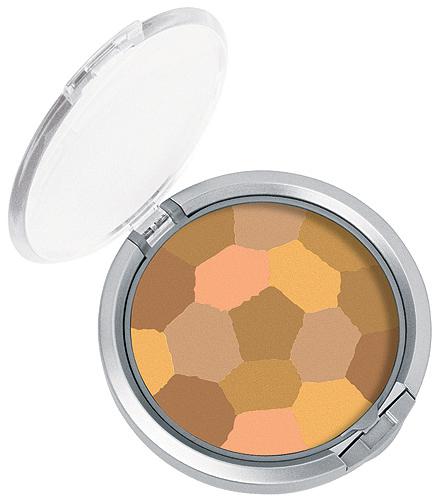 MULTI-COLORED FACE POWDER PALETTE 
I've always liked this one because it has a light color combination to not only enhance your skin tone but to also help correct imperfections. That's what the light pink and tan shades are for. So when mixing them all together it gives you a soft natural color. *I have this in light (in comes in bronze too). Unless you have dark skin, I would stick to the light bc the bronze is a little to harsh.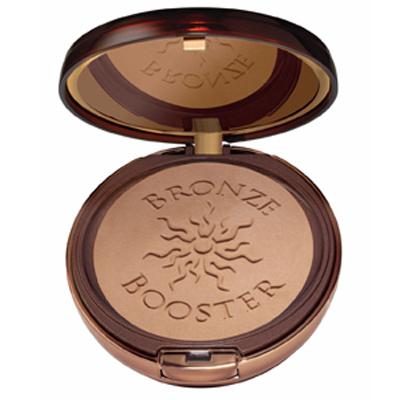 BRONZE BOOSTER-GLOW PRESSED BRONZER
I bought this about 2 years ago and still use it to this day. It's very light weight even though it looks really dark and it goes on smoothly and evenly. I use this as a booster  after all my face makeup is applied. When I first bought this I was afraid that it would be way to dark for my skin tone, but its not. You just have to use it lightly and its also great for contouring your cheekbones.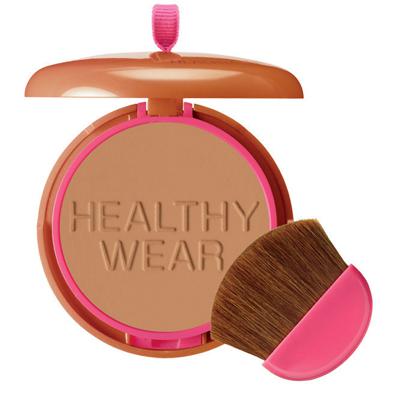 HEALTHY WEAR SPF 50 BRONZER
This has been my go to bronzer all summer long and still is. I feel like out of all these bronzers this has the most natural look. It has a certain ingredient that actually helps brighten the skin and diminish the appearance of sun spots. I think that's what makes me love this bronzer so much. No matter how pale I am at the time, I can use this and not look like I am wearing bronzer. (If you know what I mean). Plus it has SPF 50 protection without the greasiness or oil residue from normal SPF products.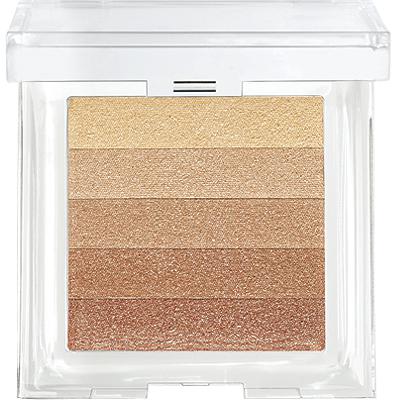 SHIMMER STRIPS CUSTOM BRONZER, BLUSH & EYE SHADOW
I use this  for so many different reasons; you can use it as an all over light bronzer, sweep over cheeks for a blush and even use it for eye shadow. My personal favorite is to use it as a highlighter, I use the top 2 shades because they are the lightest and sweep them over my cheekbones and down my nose for a pretty highlight. For a light bronzer sweep your brush through all five shades (don't forget to tap the brush) and lightly apply where natural light hits your face. For the eyes, use one of the medium shades on the eyelid and a darker shade in the crease to contour. Then use one of the lightest shades as a highlighter and apply right under the browbone.
How do you feel about bronzers, and what are your favorite brands? 
**I purchased all these products with my own money & was in no way paid to give my opinions**
Click the links below :) Follow my blog via GFC Follow me on Twitter